Archive for the 'US-21' tag
I finally made it out the the break in US-21/Wilson Boulevard the other week. It's not a big break as things go, but as far as I can tell, no work whatsoever has been done on it. I have to admit that this surprises me a little: A US route is supposed to mean something even if they aren't what they were back in the pre-Interstate days.
At this time, Lake Elizabeth is basically a pasture with some streams cutting across it. I am not able to embed a google map for some reason, but if you look at this link you can see an aerial view. It's sort of interesting in that the different zoom levels were taken on different dates. At this zoom: No lake. Zoom in one level farther: Lake!
I did a closing once on the adjacent convenience store. At the time, it was (or was no longer..) an AM PM. Now it is Ez Xpress. For some reason it was not not open on this Saturday evening, but as far as I could tell, it was not defunct.
Not sure exactly when this Blythewood barbecue joint closed, but I don't see any reviews later than 2011. The building is now a restaurant and catering operation called Eve's Southern Gourmet.
(Hat tip to commenter CH Smoot)
UPDATE 6 January 2016: Commenter Beth notes that Eve's is now also closed (though she still caters) so I have added that to the post title, along with Meyers as noted by commenter Mr. BO.
UPDATE 21 March 2016 Wow, who would have thought this photo and letter would turn up at my house at this late date, but there we are: David Pearson's first ride crew on Thunder Road. See the text below for details.
Grit Your Teeth
Bear The Load
Enjoy Your Ride
On Thunder Road
-- Burma Shave
I was on the first run of Thunder Road on 3 April 1976.
As it happened, I had won a phone-in contest on WIS Radio. I suppose there were similar contests on stations all over the Carolinas to fill both cars. It was not the first time I had been to Carowinds, I remember a school trip in particular, but it was not the quick jaunt from Columbia it is nowdays, as I-77 between Columbia & Charlotte was not yet finished and it was a longish two lane drive on US-21.
In its initial configuration, the two track coaster was promoted as a "race" between moonshiners and police with the trams on each track having automobile body front ends. For the initial ride, we contest winners were divided into two teams, one per car, and in the front seat of each car was a then prominent NASCAR driver. I'm afraid I didn't (and don't) really follow NASCAR so the names of our team leaders has totally slipped my mind. I have the feeling that our team was on the right hand track, and that we were the law, but I couldn't swear that to you. What I do remember in particular is the set of four Burma Shave signs, quoted above, which were between the two tracks as the cars were chain pulled to the top of the first hill. They gave you something to laugh about just before cresting the hill and that first precipitous descent.
At the time, my experience with roller coasters was pretty limited. My father did not trust the travelling coasters at the State Fair, so the only coasters I had ridden were the Swamp Fox in Myrtle Beach, and the mining themed Goldrusher also at Carowinds. There was really no comparison, and Thunder Road was a thrill ride far and above either (though I still love both the others). There was just something about that initial jerk and the clank of the chains as you went up that first hill, then teetered on top of the world for a second before the bottom dropped out..
I rode Thunder Road many other times over the years, though probably not any after the early 1980s. I totaly missed the era when they ran one of the trains facing backwards.
When I heard that Thunder Road was to be retired, I wanted to try and be on the last ride, but in the event I was on vacation that day, and while I seriously considered making the ten hour round trip drive, in the end I didn't. It would make a better story, but that's life.
I did go out last weekend though and get what pictures I could of the attraction before it is all torn down. The entrance is in what is now the Snoopy section of Carowinds while the main body parallels the water park area.
It's kind of sad how little of the original Carowinds remains. Really, I think the only two remaining original rides are the Eastern Airlines Skytower and the aforementioned Goldrusher. While I was googling some Thunder Road facts for this post, I ran across a teriffic site Carowinds The Early Years where most of the links above come from, and which you should definitely visit. Who could forget The Oaken Bucket, The Hillbilly Jalopies, The Powder Keg Flume, the awful food at The Grubsteak (You expect grubs to be good steak? we asked..), The Paddle Wheel Steamer, The Skyway and The Monorail?
UPDATE 14 August 2015: My sister (who was also there the first day of Thunder Road though she did not have a first ride ticket) says she remembers that the NASCAR teamleaders were Cale Yarborough and David Pearson and that I was on Pearson's team. She has also found online sources saying it was Bobby Allison & David Pearson though that's not the way she remembers it (and all it takes is for one source to get it wrong and then be quoted by everyone else..)
I have also found a number of Youtube videos of Thunder Road. Here are a tribute video and then a front car POV video:
As usual, when I'm trying to shoot against the sun, the results aren't pretty, but this Piggly Wiggly on the Charleston Highway near the I-77/I-26 interchange is on the way out -- in fact, it may actually be closed at this point.
When I took these shots on 3 August 2014, the store was mostly still in full operation. There were a few signs that they were trying to sell off the whole stock, but really, if you had gone for most any normal grocery item, you would have found it and the discounts were pretty modest (I believe most signs said 20%, but only to Pig cardmembers).
With this closure, I'm not quite sure where the nearest replacement store is. There's an IGA in Gaston, but the Reid's which would have been the nearest store in the other direction recently closed as well.
Of course, the new State Farmers' Market is quite nearby for adventurous souls.
UPDATE 21 August 2014 -- The place is now closed:
UPDATE 14 December 2021 -- After seven years, this store is still vacant:
Also adding a map icon.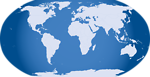 Posted at 10:56 pm in Uncategorized
North Main Street becomes Wilson Boulevard as it heads out to Blythewood, though perhaps more to the point here, it is also US-21. I noticed this defunct little plaza on the South side of Wilson at the corner with Pisgah Church Road this weekend. There are no numbers on the buildings, but a bit of web searching suggests that this property is 8400 Wilson Boulevard (and is much more extensive than the two buildings in the plaza).
The only business name that comes up is Armstrong Equipment Company which looks to have been a trucking firm, and would, I guess, be somewhere else on the 4 acres. As for the plaza itself, to me the two buildings appear to have been a bar and convenience store.
This Loopnet listing shows the whole property, with the plaza area listed as "under contract". This property valuation seems to be for a home somewhere on the property, but you have to admire the lake name given in the accompanying graphic.
UPDATE 29 October: From the comments, it appears that one of these was a seafood restaurant in the 80s and also one was a bar called Timex Socal Club and Club Rolex so I have added those to "N-21 Plaza" in the post title.