Archive for October, 2010
This Food Lion at the corner of Clemson and Hard Scrabble Roads ("The Crossings") has been closed at least since 14 Jan 2010 when commenter Jason noted it, so I'm guessing it probably moved late in 2009. According to commenter Elizabeth, it moved to a location on Hard Scrabble Road. I didn't go looking for that since driving out there today confirmed to me (once again!) how painful it is to move around in the Clemson and Hard Scrabble areas.
Surprisingly given all the store closings they have done in Columbia, the Blockbuster video rental store is still open in this hard to get to location. I don't wish them any ill, but I went ahead and took some pictures of the store that I suspect I'll need at some point.
UPDATE 8 March 2019 -- This whole plaza is being redone: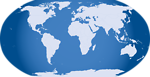 Posted at 11:51 pm in Uncategorized
Well, this is not a good week for restaurants. This is the third restaurant closing in a row I've done, and all of them very recent instead of 20 years ago...
I first wrote about this building almost exactly two years ago when D's Wings Northeast closed.
7 Grill was the next tenant there, and opened about six months ago. Their web site is still up, and I have to say the menu looks pretty good. Unfortunately I never got there partly because it is a good ways to drive and partly from just forgetting that it was there.
Sparkleberry Crossing seems to be having a bit of trouble really getting established and a number of operations have come and gone there. It's not a bad location -- there's fairly easy access from I-20, the connector with Two Notch isn't bad, and there's driveby traffic heading to Sandhill, but somehow businesses keep going under there.
(Hat tip to commenter O'Reilly)
UPDATE 11 December 2012: Interestingly it appears that the Beltline D's will be moving to this spot.
Posted at 2:10 am in Uncategorized
I've written about this building before in the closing for Black Bull Restaurant. Hard Knox Grill was the immediate follow-on operation in that building, and was, I believe a rock-and-roll nightclub as well as a restaurant. I say "I believe" because it's another of the many places in and around town that I had a vague intention to get to sometime, but never did until it was too late.
At any rate, looking at the posted operating hours, it's probably just as well I never drove over there for lunch. That sign also appears to tell a story in that apparently at some point full-week operations were cut back to weekend-only mode.
The stack of Free Times newspapers sitting by the door is the "October 13-19 2010" issue. Those would have been dropped off on the morning of Wednesday 13 October. Since they were never taken inside to the rack in the foyer, but there is no pile from the previous week, I think it's safe to say the place operated Friday & Saturday 8 & 9 October, but not since.
(Hat tip to commenter "Nobody")
Posted at 12:54 am in Uncategorized
I've written about this spot on Devine Street in the Momo's, Half Moon, Za's plaza two other times, first for Al-Amir, and then for Saffron. Curiously, all three were middle-eastern restaurants.
I liked Al-Amir (which is still around at 3 other locations), never got around to Saffron and generally liked Tabouli though from time-to-time it had some rough edges. It was a little variable, and over the last few months they made some odd choices -- for instance, their namesake salad used to be served on a flat elliptical plate with a nice slice of leaf lettuce on top and a lemon wedge for squeezing, but the last few times I got it, it was glopped into a cereal bowl with no lettuce or lemon. I do have to say that the last time I went there, in late September, I had the feeling that there was some kind of staffing problem ongoing in the kitchen and there seemed to be a lot of to-and-froing to produce a plate of falafel. That said, it was a nice place for long lunches on Saturday and Sunday afternoons. (And often, the owner, or manager perhaps, would take a personal interest and offer a free sample of something or bring out hot tea).
I'm not exactly sure when they closed. As I said above, they were open in late September, but I noticed the place dark Thursday night when I stopped by Za's. As it was fairly early in the evening, I suspected the worst, and going back at prime-time Friday confirmed it. There's no note of any kind on the door, but calling the phone number gives a "this number has been temporarily disconnected" message. Perhaps the "temporarily" is some sign for hope, but in that case I would have expected a explanatory note on the door...
UPDATE 19 September 2011 -- Well, I didn't see this one coming! Al Amir is to return to this spot:
Posted at 12:56 am in Uncategorized
This attractive little building is at the intersection of Leesburg Road and Fairmont Drive. With its vertical bisecting brick riser, it would seem to date from the same architectural era as Sunshine Cleaners and this Augusta Road service station, and in fact this property valuation gives the construction date as 1963.
I feel sure it started as a gas station, and judging from the island out front, was still one, albeit in a different format, when it closed. I'm not sure when that was. For some reason, I thought that restaurant "A" stickers had dates on them, but that apparently is not the case. At any rate, it wasn't too long ago, as the building still has some non-essential items inside with signs that it is looked in on from time to time.
Posted at 12:30 am in Uncategorized
1108 Knox Abbott Drive does not seem to exist anymore. I believe that this SCB&T at the corner of Knox Abbott and 11th Street is the successor location, but I could be a bit off on exactly where the demolished Putt-Putt center was.
The last listing for Putt-Putt Golf & Games was in the Feb 1985 phonebook, so apparently they closed down sometime in 1985, just about the time I was leaving town for my 20 or so years of sojourning elsewhere. I can vaguely recall seeing the place, but I never got around to visiting it -- In my mind, minature golf was something you did at Bell Camp or the beach, and I had enough, or more than enough, video games closer to the University or closer to home to keep me busy.
Putt-Putt had a number of locations in Columbia for years, including Percival Road, Devine Street and Saint Andews Road. Those all closed and then, some years later, one on Sparkleberry opened, but didn't last long at all.
UPDATE 7 Nov 2010 -- OK, there seems to be a general consensus that the picture above is the wrong location for the former Putt-Putt. Some say it was about where Kenny's is:
Others say as far up as Preciscion Tune:
Posted at 1:19 am in Uncategorized
I've written about the Steak & Ale on Forest Drive, but this one I didn't remember as a S&A at all.
It finally struck me driving by that certainly a building that looked like that couldn't have been built as an Asian buffet (is anything?) and almost had to have been a Steak & Ale. Old phonebooks more or less confirmed that (though I never found an actual street address, just verbiage like "the Saint Andrews exit off of I-26"). At the time, I wrote down the last phonebook listing the place, but have lost that note somewhere -- I'm saying it was the late 1970s. (The ad is from the 75-76 Southern Bell directory)
UPDATE 13 Oct 2010: Well, I wouldn't have thought it given that I can't personally recall the place as a S&A, but it is in the 1998 phonebook (interestingly the address is given as 109 Woodland Hills Road, the cross street), so the comments about it being open into the 2000s are probably right, and I'm updating the closing date from "1970s" to "early 2000s". Wish I could get my age wrong by 30 years..
I never visited the Atlanta Bread Company on Lake Murray Boulevard, though I did do a closing on the one at Sandhill and do visit the one on Sunset every once in a while. In general, I consider ABC a step down from Panera but perfectly acceptable (though both chains skimp on the AC outlets..)
The first thing I would say about this ABC is that it's a very attractive building, especially in the evening sun.
The second thing is that I don't believe I have ever seen a closing note as extraordinary as the one taped to the door here. In its own bland and elliptical way, it's pretty devastating, especially considering the source!
UPDATE 26 September 2011: I'm marking this one as "open again" based on commenter julie's report. Presumably all the problems the first iteration had have been worked out.
UPDATE 30 September 2011 -- COmmenter Andrew sends this picture of the We Are Back sign:
UPDATE 1 April 2017 -- Finally getting around to noting in the post itself (already noted in the comments) that this place is closed again, and in fact a new operation Urban Cookhouse is now up and running:
Posted at 12:15 am in Uncategorized
Carzzz is yet another vacant used car lot on Two Notch Road. The name makes me think of those rip-off movies you find in the cheap bin at Wal-Mart or at The Dollar Store where you're supposed to think you're getting a Disney movie, and instead it's some Eastern-European knockoff. Lightning McQueen it's not..
This building, on the northwest corner of Two Notch Road and Beltline Boulevard, was once, in the not too distant past, a Payless Shoe Source, despite striking me as a very odd location for such. In fact, the location is awkward for most uses as it is fairly hard to get into and out of.
The Carzzz web site is still online (and copyright 2010). It's interesting that the picture they use there does not have the old UK style telephone booth on the corner of the store sidewalk. I wonder what the story of that is? I have a dim memory that the nearby Chappy's Authentic English Fish & Chips may have had such a thing, but even if it that were true, I'm not sure how it would end up there.
UPDATE 23 December 2011 -- Work is ongoing here, but no indication of what is coming next:
I have some pictures of the sad fate of the British phonebooth I need to upload too.
UPDATE 10 January 2012 -- As mentioned, here are some pix of the demise of the phonebooth, from 1 October 2011:
UPDATE 25 January 2012 -- As reported by commenter Andrew, this is to be a dental clinic. In fact, as I was in the area yesterday, they were preparing to replace the banner type sign for Family Dental with a permanent sign -- something that was accomplished the next time I drove by (though I did not get a picture of it). With the opening of this clinic, the corner of Two Notch and Beltline will have two dental operations, as the old Eckerd on the opposite side of the street is now Small Smiles dental clinic.
UPDATE 28 January 2012 -- All the signage is up:
UPDATE 27 February 2019: Add tags and map icon.