I don't have much more to say about this Blockbuster (on Two Notch near Polo Road) closing that I didn't already say at the recent Decker Blockbuster closing, other than that this one is taking its own sweet time to wind things down. It seems like its been in "closeout sale" status for over a month now. (I say "now", I haven't driven by in a couple weeks, so it may in fact be gone at this point).
Meanwhile, I suspect we will see more Blockbuster closings here this year:

Blockbuster CFO Thomas Casey said closures of underperforming stores is supported by the fact that just 35% of Blockbuster stores generate about 80% of pre-tax earnings.

Speaking Jan. 12 at an investor event in New York, Casey said about 25% of a closed store's revenue is transferred to other area Blockbuster locations. Blockbuster currently operates about 3,600 stores, with plans to shrink that number to 3,200 stores this year, while expanding Blockbuster Express kiosk operations.

"We're pleased with the performance of our store-closing program," Casey said.
UPDATE 5 October 2020: Changing the post title name from "Blockbuster" to "Blockbuster Video". Updating tags. Adding map icon.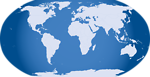 7 Responses to 'Blockbuster Video, 9814 Two Notch Road: January 2010'
Subscribe to comments with RSS
Leave a Reply