I never ate at this San Jose on US-1 near the I-20 interchange. Firstly, it's not near anywhere I usually am, and secondly (and more importantly..) it looked pretty suspect as far as quality goes.
At first I assumed it had just gone under (and was somewhat surprised at all the stuff left inside), but driving down the road towards I-20, I found a very nice looking new San Jose restaurant, so I assume it moved to the new building though there are so many San Jose places in Columbia that I can't swear it's the same operation.
UPDATE 16 Jan 2010: Commenter JB says this used to be The Oak Grove Superette, so I've added that to the post title.
UPDATE 4 March 2010 -- Here's the new San Jose building:
UPDATE 20 Jan 2011: Added "The Carolina Grill" to the post title based on the comments.
UPDATE 20 May 2021: Adding map icon and updating tags.
UPDATE 25 January 2023: Add tag.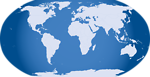 7 Responses to 'Oak Grove Supperette / San Jose Restaurante Mexicano / The Carolina Grill, 4510 Augusta Road: late 2000s (moved)'
Subscribe to comments with RSS
Leave a Reply