Archive for the 'Hard Scrabble Road' tag
Commenter Jason reports this Beef 'O' Brady's location on Hard Scrabble has been closed since January.
I believe the only BOB I have ever been in was the Pawleys Island location (which is now DeRoma's pizza), and I thought it wasn't bad. It did strike me as somewhat like the lamented Bennigan's chain though, in that it was hard to see anything you could really characterize as "Irish".
(Hat tip to commmenter Jason)
UPDATE 11 January 2016 -- As mentioned in the comments, this place is open again:
Posted at 12:23 am in Uncategorized
From Forest Acres, it's easier to get to downtown Camden than to Lake Carolina, and in fact, I have only been there once before. My previous visit was at night, so I saw a bit more of the commercial area today. My impressions are that a) it's a nice safe seeming place where kids draw hop-scotch diagrams on the sidewalks and that b) it's hurting like everywhere else. I certainly could not describe the place as bustling, and there seemed to be a number of vacancies.
New York Butcher Shop & Grille is an upstate company with locations in SC, NC, GA & AL. From this State story from the restaurant's opening in 2010, it sounds a nice place, with enough down-to-earth fare (giant burgers..) that I might have been tempted to check it out (if I had ever heard of it, and if I were willing to fight my way to Lake Carolina..).
(Hat tip to commenter Jason)
Well, the once mighty Blockbuster chain continues to implode, and this store at The Crossings shopping center on the corner of Clemson and Hard Scrabble finally went under earlier this month.
I was surprised that it hung on as long as it did, especially after the closing of the adjacent Food Lion last year. Of course, I'm a little surprised now to see any Blockbuster still open -- It's kind of like going fishing and reeling-in a trilobite.
Commenter Joey points to this story about the store closing and if I recall correctly, commenter Andrew pinpointed the exact date in a comment I can no longer find.
(Hat tips to commenters Joey & Andrew)
UPDATE 18 October 2012 -- Commenter Andrew notes below that this storefront was wrapped in butcher paper and marked "Top Secret". Well, by the time I got by there, the secret was out: It's to be a gym:
UPDATE 5 October 2020: Updating tags, adding map icon.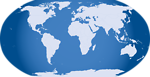 This Food Lion at the corner of Clemson and Hard Scrabble Roads ("The Crossings") has been closed at least since 14 Jan 2010 when commenter Jason noted it, so I'm guessing it probably moved late in 2009. According to commenter Elizabeth, it moved to a location on Hard Scrabble Road. I didn't go looking for that since driving out there today confirmed to me (once again!) how painful it is to move around in the Clemson and Hard Scrabble areas.
Surprisingly given all the store closings they have done in Columbia, the Blockbuster video rental store is still open in this hard to get to location. I don't wish them any ill, but I went ahead and took some pictures of the store that I suspect I'll need at some point.
UPDATE 8 March 2019 -- This whole plaza is being redone: