Archive for the 'video games' tag
Given how many classic arcade games I played in college (Galaga, anyone?), it's a bit odd that I never got into PC or console games. Perhaps it's because I sit in front of a computer all day, perhaps it's just that reading is too much fun and takes too much time. However that all washes out, it means I never visited this Two Notch video game storefront, but I see that you have one more week to stop by and get 50% off.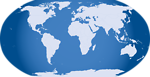 I noticed this place in Eastover on the west side of The Sumter Highway just past Horrell Hill last week. This former restaurant and pool hall has obviously been there quite a while, and has just as obvioiusly been out of business for many years too. (In addition to the clinging vines, most of the roof seems to be gone as you can tell in some of these shots). I suspect from the "Video Games" signage that it was last open during the video poker era, but not until the actual end of that era as it does not seem to be listed in the 1998 phonebook.
I got Rivers Variety Store and The Locker Room from the signs. Googling the phone number, (803) 783-5440 brought up the Jerry Thompson name.
UPDATE 21 Dec 2010: Added Laundry to post title based on the comments.
UPDATE 31 January 2023 -- This building has been razed:
Also adding map icon.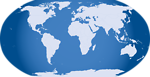 Posted at 12:30 am in Uncategorized
1108 Knox Abbott Drive does not seem to exist anymore. I believe that this SCB&T at the corner of Knox Abbott and 11th Street is the successor location, but I could be a bit off on exactly where the demolished Putt-Putt center was.
The last listing for Putt-Putt Golf & Games was in the Feb 1985 phonebook, so apparently they closed down sometime in 1985, just about the time I was leaving town for my 20 or so years of sojourning elsewhere. I can vaguely recall seeing the place, but I never got around to visiting it -- In my mind, minature golf was something you did at Bell Camp or the beach, and I had enough, or more than enough, video games closer to the University or closer to home to keep me busy.
Putt-Putt had a number of locations in Columbia for years, including Percival Road, Devine Street and Saint Andews Road. Those all closed and then, some years later, one on Sparkleberry opened, but didn't last long at all.
UPDATE 7 Nov 2010 -- OK, there seems to be a general consensus that the picture above is the wrong location for the former Putt-Putt. Some say it was about where Kenny's is:
Others say as far up as Preciscion Tune:
Posted at 10:21 pm in Uncategorized
Here's another vacancy in the little strip in the Wal-Mart plaza off of Forest Drive at I-77. It's right down the sidewalk from the (still vacant) Stevie B's PIzza and Check N Go and across the parking lot from the former Shoe Carnival.
Commenter "Nobody" says that as of a few days ago, the storefront had both Closed For Remodeling and non-payment of rent signs posted, presumably by different parties. As of today, it is innocent of any signs, but the interior has been completely cleaned out. I have to admit that I know almost nothing about modern video games, so I don't know if there are systemic factors here as in the video rental market, or if this is just a case of the generally bad economy.
(Hat tip to commenter "Nobody".)
Posted at 1:05 am in Uncategorized
I wrote at some length about Robo's on Main Street some time ago, and that's the location I overwhelmingly went to to hone my Galaga skills (and by hone, I mean, I was "ok"). That made sense as I lived across the street from there, but when I was home and had access to a car, I would come to this location from time to time. I recently parked near there to get some pictures of the Advance Auto Parts demolition, and decided to take this shot.
At this remove, I'm not entirely sure which storefront Robo's was, but I think it was the one to the left of the blue dumpster. My memory also says that this location was something of a poor stepchild in the Robo's family -- I recall it as being smaller, less busy, and having a smaller variety of games. Unlike the University location, it didn't have a clear constituency (ie: college kids), though I suppose there are plenty of residences in the general area. I'm not sure if it outlasted the Main Street or Dutch Square locations -- it did have the advantage of not having its building torn down, but I think Main Street had folded long before that happened to its former home.
Posted at 6:44 pm in Uncategorized
As I wrote in my post on Robo's Video Ardade, nothing says "80s" like an arcade. But perhaps an even better example than Robos is the arcade which was at Two Notch & I-77 (although actually I-77 wasn't completed to that point at the time).
This arcade was a spec-built freestanding building located a good ways from any customer base, or foot-traffic. Robos was across the street from the University, other arcades were in malls, this one was meant to be a destination in itself, and it worked for a while...
I remember that in the summers while I was in grad school, I would drive out to Bell Camp (to be the subject of its own post someday) for an afternoon swim and drive home via Two Notch with my hair still drying in the breeze from the car window to make a stop at the arcade. I recall that the set of games skewed a bit from my favorites, but I still found enough I could play that I could drop a few dollars and spend an hour or so.
Soon after that, the arcade phenomenon crashed and arcades all over town closed down. My memory is that the next occupant of this building was some sort of carpet store, and that there may have been another before its current tenant, a golf center. I do know people who like golf, but I'd still rather visit an arcade.
UPDATE 16 July 2010: Finally updated the post title from "Video Arcade" to "Galaxy World", and added the full street address.
UPDATE 7 January 2014: Fix street address from 7813 to 7184.