Archive for the 'deli' tag
I'm afraid this is yet another place I never got around to eating at, despite the fact, according to they closing sign, they were here ten years. They were pretty quick to get the butcher paper up too -- I really was unable to see inside the place at all.
Here is a ColaDaily article on the closing.
(Hat tip to commenter Ellen)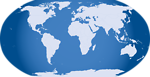 Back in the day:
I did a closing for this building when I referenced that it had at one time been Andy's Deli. I ate there once that I can recall, and while it was OK, it was never going to be one of my regular stops. The current owner is not "Albert", but Adrianne Davidson, and according to this ColaDaily article, she has decided to sell the building and concentrate on catering from the 1901 Main Street location, which I was not aware of.
(Hat tip to commenter Homer)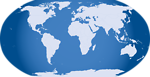 Commenter AW noted that the Sammi's on Beltline is now closed and a Peruvian restaurant is in its place -- although looking closely at this shot I snapped from the road, I'm wondering if that might be gone as well.
As far as I am aware, this (if open) is the only Peruvian place in town. It's supposed to be one of the world's great cuisines, but it's not one I know anything at all about.
As for Sammi's, I have to admit the only time I've been in one (not this one) I was so non-plussed at the interior that I just ordered a drink and left rather than eating there.
(Hat tip to commenter AW)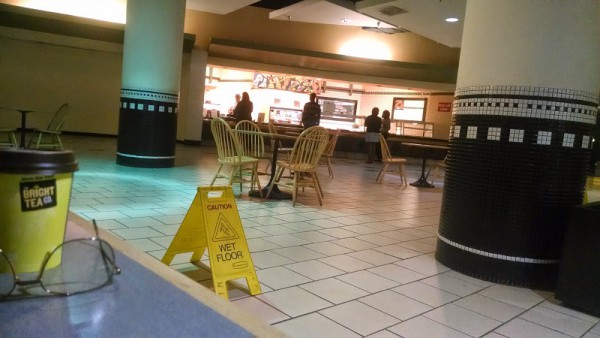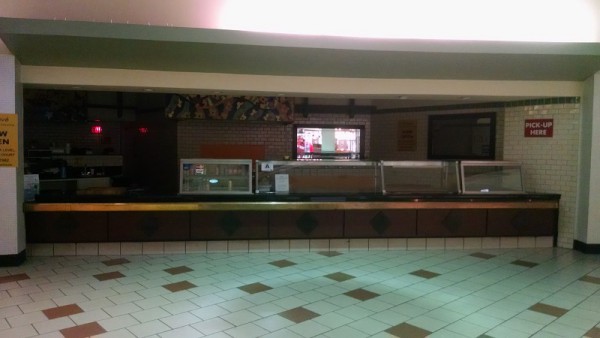 Today's post & pix come from commenter Mr. BO, who says
http://www.relevecafeandcatering.com/

I'm going to miss this one. They served breakfast and lunch. They
specialized in breakfast pastry and eclectic lunches. My favorite was
the Buffalo Chicken Quesadilla. Their burgers were pretty good but they
insisted on using fancy greens for their salads.

It was a Mom & Pop operation (A married couple with perhaps one more
hired help from time to time.) One of their parents took ill so they've
been closed for about a month then decided to pack up to another state
where the parent is located.

Picture # 1 is when they first opened up around a year ago. # 2 is them
closed.
I'll note that Releve's was in the old China Max slot in the food court.
(Hat tip, obviously, to Mr. BO)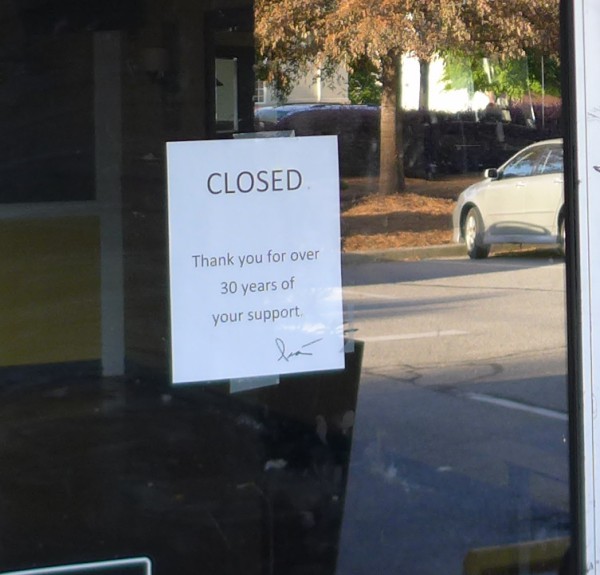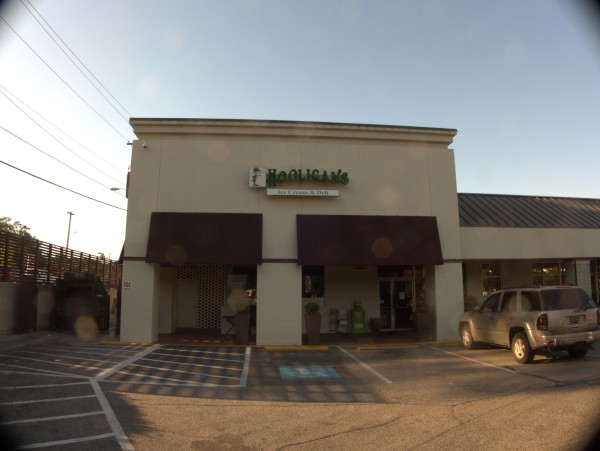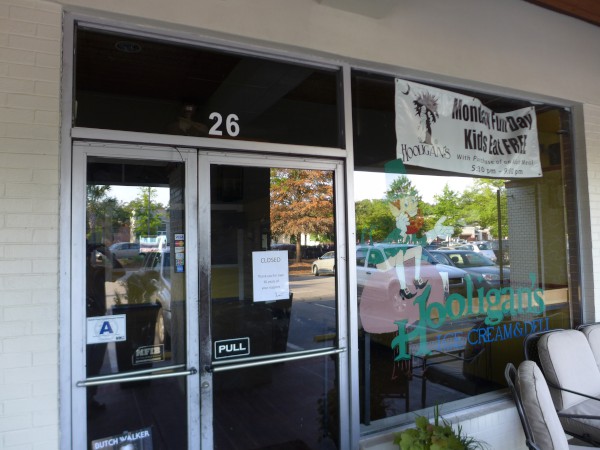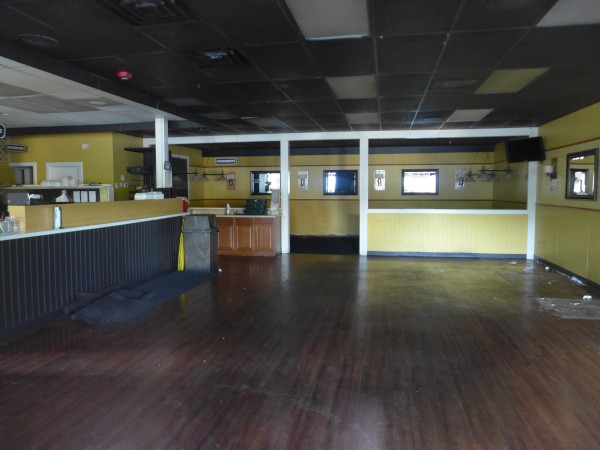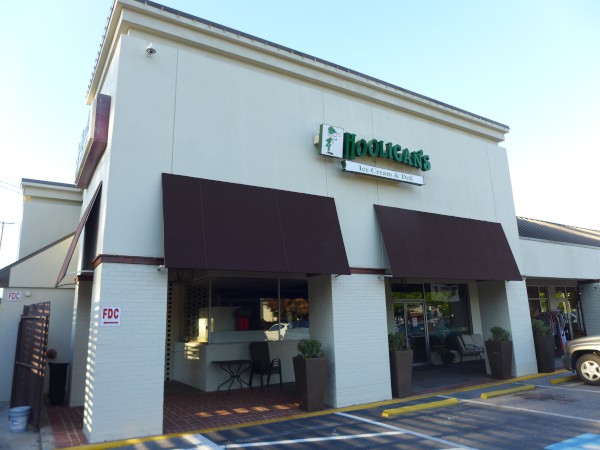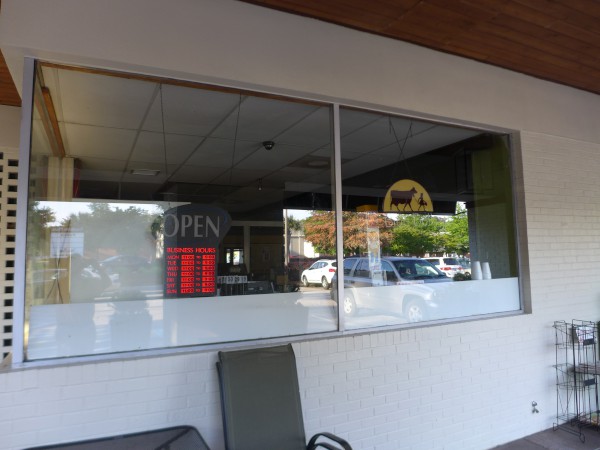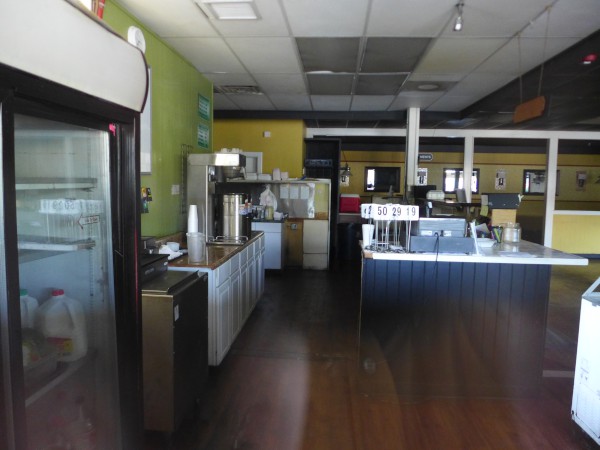 Well, I was sorry to see this. Hooligan's has been a long-time presence at Trenholm Plaza, and has continued the ice cream tradition that started in that location with Edisto Farms Dairy.
I didn't go to Hooligan's that often, but they were dependable, and had excellent ice (the chewy kind) for the drinks. At one time, when my eldest niece was in her terrible twos, Hooligan's was the only place my sister could take her out as it was kid friendly, and cranky-kid friendly.
(Hat tip to commenter mamarose)
UPDATE 29 January 2018: According to The State, this is to be BLD Diner
a hip version of the American classic diner, offering everything from omelets and fresh squeezed juice in the morning to a full prime rib dinner in the evenings
UPDATE 14 May 2018 -- The sign for BLD Diner is up:
UPDATE 6 August 2018 -- BLD Diner is now open in this slot:
Posted at 11:17 pm in Uncategorized
I noticed when I was taking pictures of Cycle Center that this adjacent Sammi's Deli had also closed, presumably due to the same fire.
It appears to me that some work has gone on, or is going on to rehabilitate the space. There are no signs indicating one way or the other, but perhaps this place will be back eventually.
Posted at 11:34 pm in Uncategorized
Commenter Mr. BO notes the passing of ANDeli's in Richland Mall sending in the last two pictures and noting that:
They were exhibiting several of the Signs
that they were about to close

1) Not maintaining regular business hours
2) Regular employees not there
3) Running out of routine things.
ANDeli's was actually one of the few recent stalwarts to move into Richland Mall. As you can see from their closing sign, they opened circa 2012, while the first shot above, taken on 13 July 2008, shows the storefront was vacant on that date with the original tenant being already long gone. The second shot is from 26 April 2013 and shows the place in operation.
(Hat tip to Mr. BO, obviously)
UPDATE 19 September 2014: Added 26 April 2013 shot.
UPDATE 22 September 2014: Added Great American Cookie Company to the post title based on the comments.
Posted at 11:20 pm in Uncategorized
Commenter Michael asks if the Roll Call Deli on Main across from the Capitol in the old Fever location is closed.
The answer seems to be "yes for now", or at least that was the case as of last weekend.
The sign did not photograph well, but says Closed for maintenance, so hopefully they will be back soon.
UPDATE 17 January 2014 -- As commenter Bob notes, it is now obvious that this is a permanent closing, and I have taken the "temporary tag off the post title:
UPDATE 31 March 2014 -- For sale:
(Hat tip to commenter Michael)
Posted at 11:14 pm in Uncategorized
For some reason I've never really warmed up to McAlister's. I think that is probably due to the negative synergy of three factors: 1) They don't have booths, and the chairs are not comfortable, and 2) they don't have table service, but 3) you still can't refill your own drink.
Be that as it may, nobody is sitting at this one for a while, as it caught fire early on the 25th.
When I went by, I could definitely smell smoke as I stepped into the patio area. In contrast to a number of other places that have caught fire though, work started on recovery almost immediately, and equipment is already in place to rehabilitate the building. The "closed for renovation" sign suggests that there might be an upfit involved as well, but I tend to think that's just boiler-plate phrasing.
(Hat tip to commenter Andrew)
11 September 2012: Updated status to "open again"
UPDATE 3 February 2014 -- Finally here's a picture of the refurbished store in operation:
Posted at 2:27 am in Uncategorized
Things move really fast sometimes. I had first written about this little space fronting on Gervais Street just across from the Capitol and above The Whig in a closing for Holey Dough Cafe. By the time I got around to taking pictures of it, all the Holey Dough identity was gone, and the place was in full operation as a sub shop, Jumpin' Jacks Giant Jersey Subs.
The first I knew that that place was gone was when commenter Midnight Rambler mentioned that the next operation (which I had never heard of) had closed!
All I can say about the Gervais Street Deli is that a) it had wi-fi and b) It was, technically, not on Gervais Street...
(Hat tip to commenter Midnight Rambler)