Archive for the 'catering' tag
Fusco's closed on a temporary basis last summer, but was open again by the end of June 2022. This time they are gone for good as a market, but they continue to prepare lunch and do catering from the adjacent Tavern On 6.
On 19 June, they announced on their Facebook that a new operation, Roxanne's Market will be opening in their old location on 1 July.
Here is the post announcing their closing, and here is The State on the closing.
(Hat tip to commenter Heath)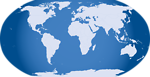 I'm pretty sure this event venue has been mentioned in Have Your Say at some point, but I can't find the reference now. It may be another piece of information lost in this summer's crash.
At any rate, this place is on Saint Andrews Road just North of Seven Oaks Shopping Center and apparently closed in 2014. The real estate writeup says it's still turnkey ready and parks 50. This small image from an old Lake Murray Country promo shows that it lights up well at night too.
UPDATE 18 March 2016: Commenter Andrew notes that Kendall's Catering was co-located here, so I have added it to the post title.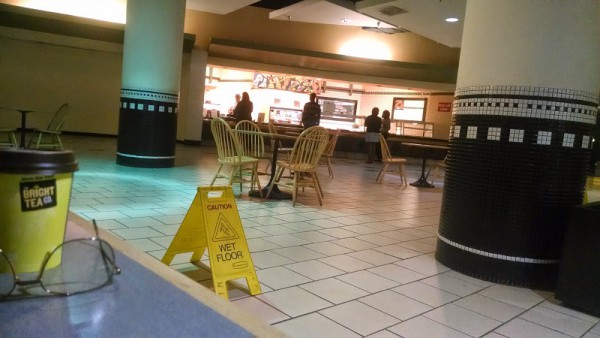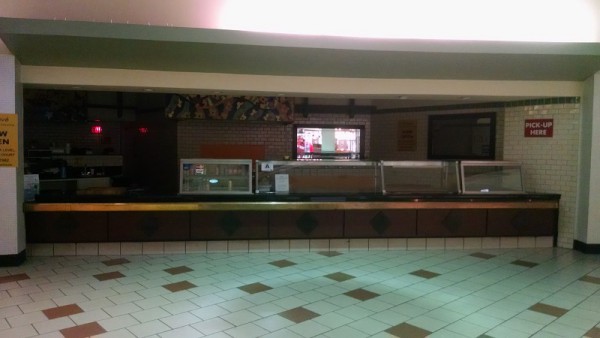 Today's post & pix come from commenter Mr. BO, who says
http://www.relevecafeandcatering.com/

I'm going to miss this one. They served breakfast and lunch. They
specialized in breakfast pastry and eclectic lunches. My favorite was
the Buffalo Chicken Quesadilla. Their burgers were pretty good but they
insisted on using fancy greens for their salads.

It was a Mom & Pop operation (A married couple with perhaps one more
hired help from time to time.) One of their parents took ill so they've
been closed for about a month then decided to pack up to another state
where the parent is located.

Picture # 1 is when they first opened up around a year ago. # 2 is them
closed.
I'll note that Releve's was in the old China Max slot in the food court.
(Hat tip, obviously, to Mr. BO)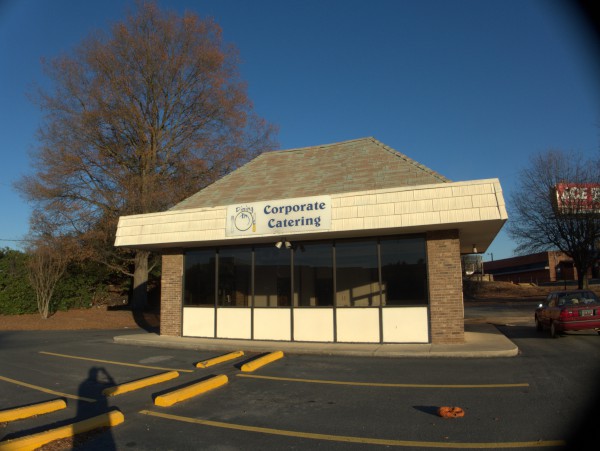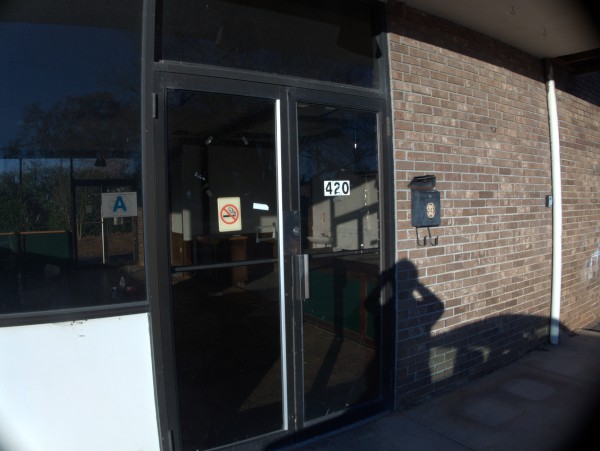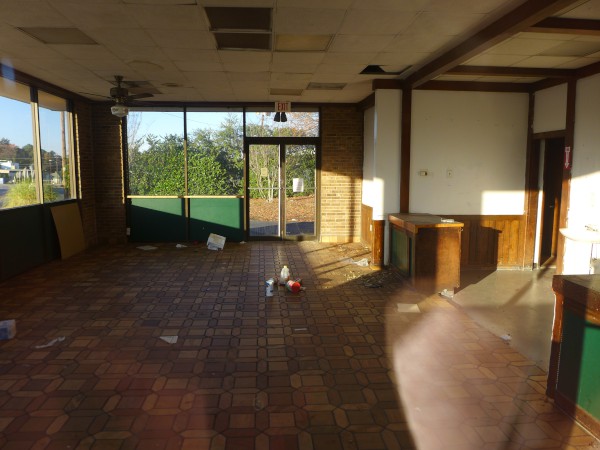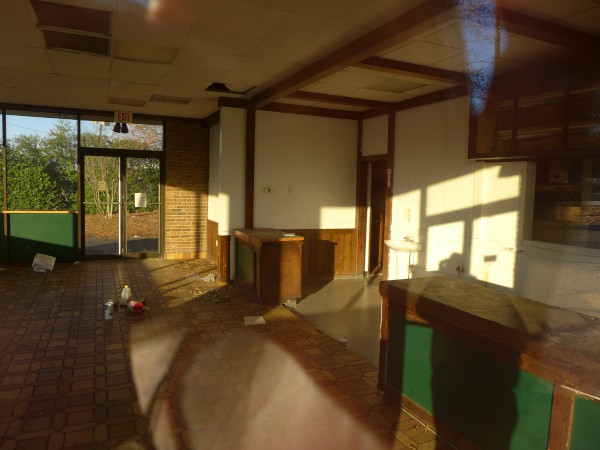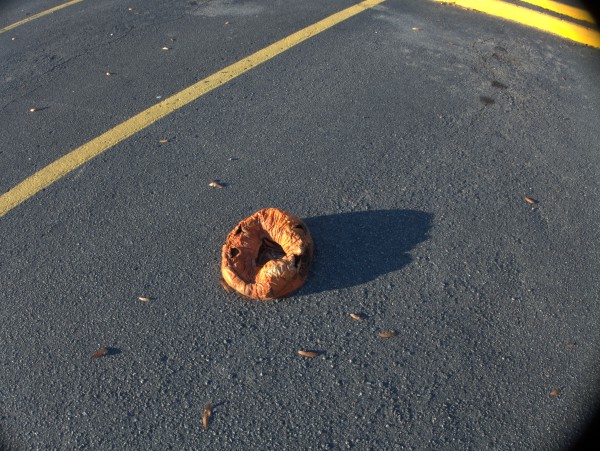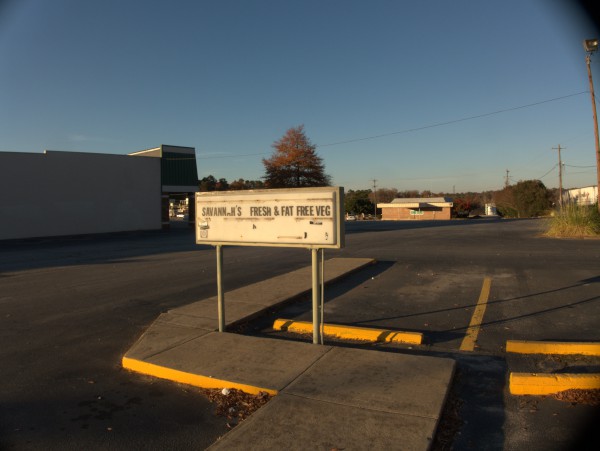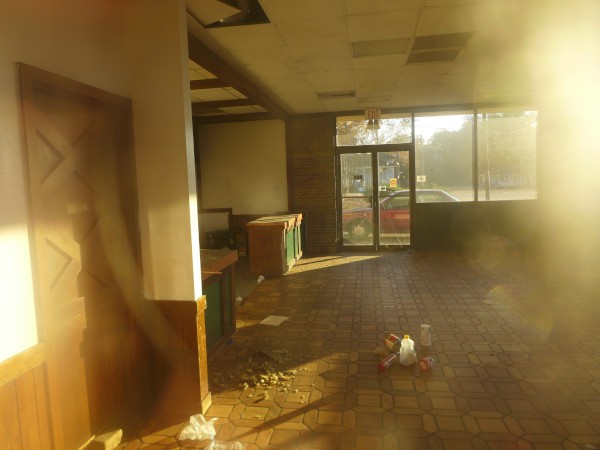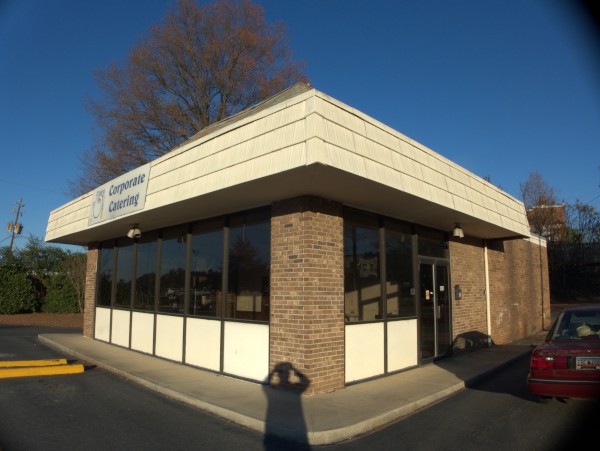 This small building in Capitol Shopping Center at the corner of Sunset Boulevard and Meeting Street in West Columbia ha
s been a number of things over the years.
Judging from the look of the place, it started as some sort of fast food chain outlet, but I am unable to recall which. Somet
ime after that, I believe I recall a Greek restaurant setting up there. Most recently it was Dish & Desing Catering u
ntil sadly the owner passed away and they had to close.
These pictures were taken not too long after Halloween, as you might infer from the deflated Jack O'Lantern somebody left in t
he parking lot.
Posted at 11:12 pm in Uncategorized
Back to Saint Andrews Road again today.
I like the quail logo on this Irmo strip mall...
From what I can tell, Truly Scrumptious Catering moved from here to 1937 Augusta Highway in Lexington around 2006, and are still there today in a much nicer building/banquet hall.