Archive for the 'food' tag
Fusco's closed on a temporary basis last summer, but was open again by the end of June 2022. This time they are gone for good as a market, but they continue to prepare lunch and do catering from the adjacent Tavern On 6.
On 19 June, they announced on their Facebook that a new operation, Roxanne's Market will be opening in their old location on 1 July.
Here is the post announcing their closing, and here is The State on the closing.
(Hat tip to commenter Heath)
UPDATE 4 October 2023 -- As mentioned in the comments, now Roxanne's Market: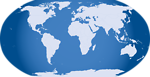 I was not aware of Primal Gourmet which is a "kitchen & market" on Meeting Street. Apparently the did a lot of prepared meals as well as being an SCDA flagged marketplace. As commenter Heath reports, they are regrouping while dealing with, staffing, supply-chain, pricing and pandemic issues, and expect to be back in some format soon.
Commenter Andrew supplies this link to a ColaDaily story, and you can read a somewhat longer explanation from their door note if you click through to the large version above. Hopefully they will be back soon.
(Hat tip to commenter Heath)
UPDATE 5 February 2022: Fixed missing tag issue.
UPDATE 17 June 2022 -- Removed the "Temporary" from the post title, and am adding these pictures of the follow-on operation, Brickhouse Gourmet Coffee & Tea Co: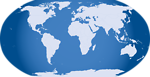 Google calls Cost Plus World Market a "furniture store". I had never thought of it that way. The only time I went inside this (or any World Market), I was attracted by the food aisles, and didn't really notice any furnishing. Indeed, I think the only thing I've ever had from the chain was a gift of some exotic chocolate bars one birthday.
Commenter Rashaad Egister pre-called this closing back in September of 2019. Apparently World Market was bought by Bed, Bath & Beyond back in 2012, and is caught up in a round of closings for that chain.
(Hat tip to commenter Rashaad Egister)
UPDATE 29 January 2020: Added the first two daytime pictures from 6 October 2019 at top.
UPDATE 14 October 2020 -- This space is not setting up to be an American Eagle: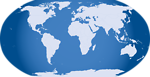 As is often the case, I'm not clear exactly when Five Rivers Market, in the former Master Cleaners/Provisions slot on Millwood closed. I don't see it in my phonebooks at all, and online evidence is a bit confusing, but points so some time after 21 May 2015. As far as I can tell, the Orangeburg location is still open. (Hmm, they also have (had?) a location at the State Farmers' Market).
The storefront is now slated to become Crave Artisan Specialty Market opening around 1 March 2016.
Posted at 11:51 pm in Uncategorized
Provisions opened in September 2013 and was a bulk food and spices store that also carried locally grown or produced foods. I admit that when it opened, I read the articles and couldn't see it lasting for long as it sought to serve a market I didn't believe existed. Of course I would have been happy to be wrong, but in the event they seem to have closed down sometime in the spring of 2014 -- I can verify that they were still open in February.
Five Rivers Market a small SC chain will be opening in the spot soon if they have not yet done so.