Archive for the 'Chick-Fil-A' tag
Commenter Beth noted a while back that this Chick-fil-A location was being torn down and rebuilt with double drive-through lanes.
The last time I looked at it, it was still open, though with some lot construction going on. Now they have definitely gotten into the rebuild phase.
Eat mor bef!
(Hat tip to commenter Beth)
UPDATE 26 April 2019 -- Last time I drove by, the rebuild looked nearly done:
UPDATE 12 May 2019 -- Open again:
UPDATE 28 January 2021 Add tags.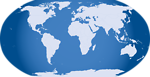 Well, it took me quite a long time to get the interior shot here, largely because every time I would come in the door of the food court, a sample tray holder from the Asian restaurant would make a beeline on me. I really appreciate that kind of hustle, but it makes it difficult to inconspicuously take a picture when you are the sole focus of someone's attention! I finally recently got a bit of a zoom from the back end of the court. You can see the boarded up section where Chick-Fil-A used to be just to the right of China Max.
I was actually in the place to look at lawnmowers at Sears, and I note that they seem to be giving up on the mall. The mall stays open until 9PM, but Sears turns out the lights at 8PM, at least during the week. It certainly surprised me.
UPDATE 13 August 2013: Forgot the hat tip to commenter Trina.
UPDATE 28 January 2021: Adding full address, tags and map icon.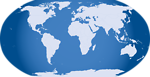 Well, we've been talking about it for weeks, but Friday was the day the Kroger (and associated Chick-Fil-A) on Saint Andrews Road at I-26 finally closed. I suspect these pictures show the last time that sign will be illuminated.
UPDATE 5 December 2014 -- Roses is now open, and the remodel for Save A Lot has started:
UPDATE 28 January 2021: Adding tags and map icon.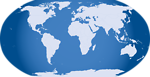 This Chick-Fil-A on Main Street next to the old Downtowner Motor Inn closed last week after being unable to agree a new lease with the building owner.
With this store closing not too long after the Five Points location opened, the number of downtown Chick-Fil-As is back to one.
The cows are gonna be unhappy..
UPDATE 218 January 2021: Add tags, map icon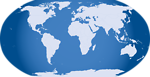 Posted at 1:18 am in Uncategorized
This closing has been talked about long enough that I actually got these photos last year, knowing I would have to deploy them eventually. This Hardee's has been a fixture in the old Five Point's Sears parking lot for years. I think it may even date back to when Gene's Pig & Chick across College Street would have been its competition. (It certainly does not date back to Hardee's original space-age designs such as at Silver City or The Eggroll Station though).
This story from The State last year tells how the Hardee's is going to be replaced with a Chick-Fil-A, and how it will all be carefully landscaped in accordance to the new Five Points streetscaping guidelines. Color me unimpressed. You have only to compare US-17 as it passes through Mount Pleasant where everything is set-back so far and blends in so blandly that you can't even tell you are passing stores that want to sell you something with US-17 in the Myrtle Beach area where even failed and vacant storefronts are exuberant to see how guidelines can suck the life out of a road. Not to mention this quote:
"Chick-fil-A is a business of high quality and we anticipate this development will add great character to the already diverse and eclectic makeup of Five Points," she said.
Of really? Replacing one national fast-food chain (which is actually currently on the rebound) with another national fast-food chain will add character and diversity to Five Points? I guess character and diversity aren't what they once were..
(Hat tips to commenters Tom, Mike D, Larry & Jim)
Well, it was probably inevitable, but Columbia's original Chick-Fil-A and one of the last original stores in Ductch Square has shut down. They had been in that same location for 40 years, which is like since the Pre-Cambrian in mall-time. I'm not a fan of chicken and don't believe I've ever been in a Chick-Fil-A to get so much as a drink (though I could be wrong, 40 years is a long time!), but I've always admired the chain a little bit for sticking to their guns about not opening on Sunday no matter how much more expedient that might be.
I'll try to get a shot from the other side of the corner at some point, there was a whole table of people seated there at the time.
On the plus side, a new pizza operation has set up in the recently closed D'Avino's on the other side of the hall from Chick-Fil-A
UPDATE 16 July 2010: Added a second picture.
UPDATE 28 January 2021: Add tags, full street address, map icon.