Commenter Beth noted a while back that this Chick-fil-A location was being torn down and rebuilt with double drive-through lanes.
The last time I looked at it, it was still open, though with some lot construction going on. Now they have definitely gotten into the rebuild phase.
Eat mor bef!
(Hat tip to commenter Beth)
UPDATE 26 April 2019 -- Last time I drove by, the rebuild looked nearly done:
UPDATE 12 May 2019 -- Open again:
UPDATE 28 January 2021 Add tags.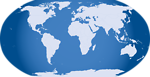 Leave a Reply