Archive for the 'College Street' tag
For some reason I haven't had a Sandy-dog in years. Ever since I started working from home again, I figured one day I would drive down to main for lunch and do it, but someshow there always seemed to be a deadline or some urgent problem that would make me reluctant to go that far. I guess if I want to do it now, it'll have to be Broad River and on a weekend..
According to The State this Sandy's had been open since 1989. I believe that before that, it may have been a Hardee's though I'm not sure. It was some sort of fast food at any rate. This closing is a bit curious as in March 2016 The State was reporting that after a student housing scare they had just put a good bit of money into the building and planned to stay for the long haul, while by December 2016 they had sold the property to the USC Development Foundation.
You can see a good picture of the place in operation here.
UPDATE 18 April 2017: Added "Hardee's" to the post title. Apparently this was the Hardee's franchaise that later moved to the corner of Blossom & Assembly.
UPDATE 14 March 2019 -- Now a Dominos Pizza:
UPDATE 22 January 2020: Update tags.
UPDATE 19 June 2021: Update tags again.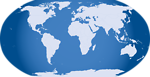 Posted at 12:28 am in Uncategorized
Posted at 10:50 pm in Uncategorized
Commenter Duane sends the first picture above of Caffe Espresso on College Street.
I remember going there several times, and like its successor Cool Beans it was in the foyer and upstairs of the old house at 1217, next to Nice & Natural. I guess I probably don't go to Cool Beans often enough to say for sure, but in retrospect, it seems to me that the biggest difference between the two operations was that Caffe Espresso had the upstairs windows open more often, as seen here. That, and WiFi..
(Thanks to Duane!)
Posted at 1:28 am in Uncategorized
Nice 'N Natural, located on College Street in between Main and Sumter Streets (and next to the former USC Burger King) shares an attractive old brick building with Cool Beans coffe shop. It's within easy walking distance from The Horseshoe, and in general, I have found parking in the area to be reasonably easy, at least in the evenings.
I mention evening, because I must admit that while I've been to Cool Beans numerous times over the years, I never made it to Nice 'N Natural. I was kind of vaguely aware it was there, but I was never in the area during its open hours, and had the tenuous impression from the name that it was a "healthy" place (ie: not something that would be high on my list). The Free Times brief description sort of re-inforces that impression, though "whole grain" attracts me more than "alfalfa sprouts".
I think I read in The State a week or so back that the owners reported that business fell off after 9-11 and never really recovered. If that be the case, then they've hung on for 10 bad years, which is certainly something to be proud of (and of course their 28 years is an extraordinary run for any restaurant).
This closing has been talked about long enough that I actually got these photos last year, knowing I would have to deploy them eventually. This Hardee's has been a fixture in the old Five Point's Sears parking lot for years. I think it may even date back to when Gene's Pig & Chick across College Street would have been its competition. (It certainly does not date back to Hardee's original space-age designs such as at Silver City or The Eggroll Station though).
This story from The State last year tells how the Hardee's is going to be replaced with a Chick-Fil-A, and how it will all be carefully landscaped in accordance to the new Five Points streetscaping guidelines. Color me unimpressed. You have only to compare US-17 as it passes through Mount Pleasant where everything is set-back so far and blends in so blandly that you can't even tell you are passing stores that want to sell you something with US-17 in the Myrtle Beach area where even failed and vacant storefronts are exuberant to see how guidelines can suck the life out of a road. Not to mention this quote:
"Chick-fil-A is a business of high quality and we anticipate this development will add great character to the already diverse and eclectic makeup of Five Points," she said.
Of really? Replacing one national fast-food chain (which is actually currently on the rebound) with another national fast-food chain will add character and diversity to Five Points? I guess character and diversity aren't what they once were..
(Hat tips to commenters Tom, Mike D, Larry & Jim)
Posted at 12:33 am in Uncategorized
Swensen's was a fairly popular restaurant chain in the 1980s. I'm not sure I ever went to the Columbia location (now The Hunter Gatherer) at the corner of Main & College Streets, but almost anywhere we went on a trip, there would be a Swensen's. I know for sure there was one on The Market in Charleston (now an Applebee's, I think) , and we ran into them on class trips to DC and Florida as well. The ad above from the 1985 Southern Bell phonebook has the logo I recall.
Swensen's started in San Francisco as an ice cream stand, but by the time it franchaised and locations hit the Southeast, they were casual dining restaurants (with ice cream, of course) and I think I had burgers there more often than anything frosty. Their fries were a bit unusual in that rather than being longer than they were wide, they were sort of square and waffle-hatched.
According to Wikipedia during the 1990s, the chain shrunk from 400 stores to about 200, and when it started to expand again, it was mostly overseas. I think the Columbia store closed during that wave of shrinkage. The current tenant in the building, The Hunter Gatherer brewpub has left the interior in a rather rough (if interesting) form. I suspect it was somewhat less distinctive as a Swensen's but I could be wrong. I would be interested if anyone can recall whether Swensen's had the main-floor and catwalk layout used by THG.
UPDATE 16 April 2010: Added Campus Club South and TW Muldoons to the post title and identified what year the ad is from. Added The Quarter Moon to title.
I was rather surprised when I learned in the 90s, that all of the Burger King restaurants in Columbia were run by the same franchisee. I know Columbia is not a huge city, but it's not tiny, and I just assumed that a chain like Burger King would have a number of local franchisees. Of course, the only reason I know this at all is because the local franchisee had a complete falling out with the Burger King corporation itself during the 1990s. I don't remember the details now, and I'm sure there was a lot of finger pointing on both sides, but the upshot was that all the Burger King restaurants in Columbia ended up being shut down -- all of them, and for a long time. It was kind of an unprecedented situation in my experience.
It didn't matter much to me becase a) I was living out of town at the time, and b) I was increasingly disenchanted with fast food places at the time (this was before outfits like Moe's and Five Guys made fast food fun again) and especially with Burger King. Nonetheless, it was odd to drive past all the Burger Kings and see them stitting empty. This particular Burger King was on College Street between Main and Sumter Streets right by Cool Beans coffee shop. I had eaten there a number of times over the years, and they always seemed to do a good business with the college crowd.
Eventually, corporate found new franchisees for most of the BKs in Columbia, and made an event of the general re-opening, even getting South Carolina's "Blues Doctor", Drink Small to cut some celeberatory commercials. By then though, the University had already bought the USC BK, and it never reopened. The building has since been razed, and the land is now yet another offical USC parking lot.
Hold the pickles, hold the lettuce!
UPDATE 22 March 2010: Added full street address to post title.