Archive for the 'waffles' tag
Pretty much placeholder pictures, as I just did a drive-by when I should have stopped, but this Waffle House is apparently undergoing the same upfit as a number of other midlands locations. It should be back in a few months, still looking like a Waffle House...
(Hat tip to commenter Tom)
UPDATE 9 October 2023 -- Still in progress: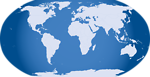 I've never been to this Waffle House at I-20 & South Lake Drive, but I assume it was, you know, a Waffle House, reliable for what it does. It appears that this one is getting the same gut & refit treatment that the one by Texas Roadhouse on Two Notch is getting.
(Hat tip to commenter Payne)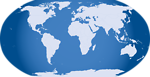 This Waffle House was our go-to for Christmas dinner for a number of years. In the event this year we had to go out to Clemson Road. Google claims this location is "temporarily closed", but I wonder if someone isn't trying to consolidate this lot with the neighboring Circle K to get a space large enough for something to rival the new Quik Trip across the street.
(Hat tip to commenter Thomas)
As mentioned in the comments, this now looks more like a rebuild, so I'm marking the title with "Temporary":
UPDATE 7 June 2022 -- This location is open again. And after all that work, it looks like... A Waffle House: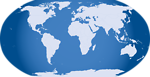 Soul food purveyors Kiki's Chicken & Waffles have left their old, cramped, digs in Fortune Square, and have moved into the old Sticky Fingers location at Columbia Mall.
Judging from the parking lot Sunday 6 March, they will have no trouble filling the larger building..
Are there any driving directions less useful than: "Take the exit with the Waffle House"?
Anyway, you don't see Waffle Houses closing too often, though I do have the one from Bush River Road here. On the one hand, I would have thought the closeness of this Waffle House to SLED would have guaranteed it a steady late-night business. On the other hand, the site is not like their usual Interstate exit locations.
Personally I like the fact that Waffle House never went to "Belgian" waffles, which seem to be the rage elsewhere now. I like a lot of litle holes for syrup rather than a smaller number of larger holes. And yes, that is the kind of thing you think about in a Waffle House booth at 3am.
(Hat tip to commenter Johnathan)
UPDATE 5 January 2022: Adding map icon and updating tags.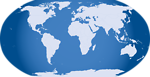 Posted at 12:33 am in Uncategorized
This is the follow-on operation to Carolina Famous Hotdogs & Wings (though curiously, Ihave that one at 6303 Shakeespeare), and was one of a number of Chicken & Waffle restaurants opening in Columbia last year. That's certainly a trend that seemed to come out of nowhere for me. I'd gone my whole life without hearing about that particular food combination, and suddenly I seemed to hear about it a couple of times a week. It almost sounds like a punchline. "Why did the chicken cross the road? To get a waffle.."
You know, I don't think I've ever seen a Waffle House go under -- until now.
I actually had this Waffle House in my sights for several years. Due to the way it was situated, I thought it would make a good subject for a Nighthawks type picture. In the event, I never got around to it. (For one thing, the best place to set up would be the gas station across the street, which is also 24 hours, and probably would have gotten me some pointed looks at best).
I suppose this does help with directions though:
"Take the only Interstate exit without a Waffle House.."
UPDATE 2 February 2012 -- some daylight pix:
UPDATE 5 April 2012 -- It would appear someone has a grudge against those of the distaff persuasion:
UPDATE 8 November 2016 -- As mentioned by commenter Andrew, this is now a Molly Maid facility:
UPDATE 5 January 2022: Adding map icon and updating tags.