Archive for the 'Piney Grove Road' tag
Pretty much placeholder pictures, as I just did a drive-by when I should have stopped, but this Waffle House is apparently undergoing the same upfit as a number of other midlands locations. It should be back in a few months, still looking like a Waffle House...
(Hat tip to commenter Tom)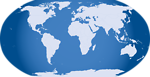 I think I had only a vague idea that this Quincy's location existed while it was open, even though I really liked the chain -- in fact I used to keep a promo brochure with all of their locations in my glove compartment so I would have a sure thing on business travel. Generally though, we went to the one on Two Notch, and rarely got to this part of town.
I'm not sure when it closed and became a San Jose, but it was presumably while I was living out of town, so I've just guessed "1990s" in the title. They haven't changed the distinctive look of the building, though the murals are nice.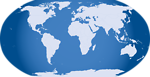 I first did a closing for this site when it had just finished being Nicks Citgo as can be seen in the first picture above. After that, it reopened as an Exxon without a name on the marquee at all, at least at first. At any rate, by the time it was torn down in November 2018, it was Quick Stop & Go III. Now the building has been completely razed (along, I believe, with the adjacent Seven Oaks Auto Repair & Tires) and is apparently being rebuilt as a Circle K.
UPDATE 17 April 2019 -- Construction continues:
UPDATE 19 August 2019 -- The Circle K is now open: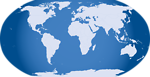 Another Irmo area note from commenter Homer today:
It's not every day that I need a vehicle serviced so I had no idea that
this business had closed. Tony, the owner, passed away in October and
the family decided not to keep going. I didn't realize it but they had
been in business for 40 years. These guys were top notch when it came to
auto repair. I used to take my old Corvette in there for service and
Tony, Woody and all the guys there always did me right. A lot of people
are going to miss this place!!
I remember a shop in Fayetteville that clearly hadn't even looked at the reason I brought the car in when they called me to pick it up. Always nice to find someone who knows what they are doing!
(Hat tip to commenter Homer, of course)
This is one of those places that I never did a closing for because I never could tell if it were actually closed. That is to say, it was always closed whenever I would drive by, but it had signage indicating that it was actually open, and there was still stock inside, so maybe it just had odd hours..
Even after the real estate signs went up, there was no definitive indication that the place wasn't being kept open until the building sold.
That said, I don't think there's any question now..
These shots are from 27 June 2015:
These are from 11 December 2015. Notice that none of the stock has been touched in the intervening six months. If I had compared photosets, this would have convinced me that the actual closing preceded the first set:
These are from 2 October 2016 and the place has now been completely cleared out:
Posted at 1:36 am in Uncategorized
I had noted this place at the corner of Saint Andrews & Piney Grove Roads, a good while before it closed because it disaffiliated with Citgo at some point in 2010. I don't know if this was because of the iffy publicity Citgo had over the last few years based on its Venezuelan ties, or whether it was just an expensive branding arrangement. Because the disaffiliation only worked during the daytime, until they turned on the light for the street-corner sign, I was going to do some half-hearted joke post about "Citgo By Night" as a play on Marvel's Vampire By Night, but it really wasn't that funny, and I never got around to it. These first two pictures were to illustrate that concept, and come from 25 Sept 2010 and 5 November 2010 respectively.
When I was taking pictures of Wata Wing the other day, I noticed that the place had totally closed up shop, with the shelves empty and the pumps torn up. I'm pretty sure I drove by a couple of times in February and didn't notice anything, so I'm guessing it happened in late Feb. Someone who really follows gas prices could probably nail it to within a week..
UPDATE 5 May 2011 -- Open again, but not as Nick's: