As you can see from these two sets of pictures, the Circle K at the corner of Two Notch Road & the Trenholm Road Extension is closed, the pumps have been demolished, and apparently the storage tanks have been dug up, or that is the next step.
The store here was much smaller than the current Circle K style, and to me the lot does not look big enough to put in one on their new standard lines. In the case of a similar situation on Bethel Church, they removed the pumps and tanks and then put the building on the market. I expect they will do the same here, unless they go as far as razing the building entirely.
(Hat tip to commenter Thomas)
UPDATE 28 February 2023 -- As mentioned again by commenter Thomas, this building has now been razed:
UPDATE 29 March 2023: Updating tags.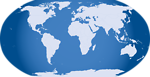 3 Responses to 'Circle K, 8200 Two Notch Road: Late July 2021'
Subscribe to comments with RSS
Leave a Reply