Archive for the 'Hunt Club Road' tag
Well, it's unclear to me exactly when the hammer finally dropped, but all the remaining private businesses are now out of Decker Mall. I decided to stop by last week, and found that once I was inside, the only occupied space was the Dentsville Magistrate's office, and that most of the mall is now cordoned off by wire fencing in advance of the place being remodeled to house a bunch of Richland County Government offices.
I've written in various places about Decker Mall tenants, and thus in passing about the mall itself, but I've never done an entry for the mall per se.
In the beginning, Decker and Bush River malls were twins, with both being laid out as a strip anchored on one end by Richway (with the distinctive triangles on top) and on the other end by Kroger. The only real difference was that Bush River had a multiplex and Decker did not.
I'm not sure when Decker Mall opened, but it was definitely while I was in High School, probably around 1977. At the time, Columbia Mall was thriving, and just a few blocks away, so from the get-go, Decker had to find a different focus. With a discount store as one anchor, and a grocery as the other, the stores in the interior between the two tended to be smaller national chains, local chains, and one-off locals. Apart from clothing and other stores that didn't catch my teenage eye at all, I can recall Gateway Books, Flipside Records & Tapes, and my favorite, The Land of Oz video arcade.
After the Richway chain folded, Gold Circle took that anchor spot, and then when they folded, Target moved in. As far as I could tell, they always did a good business, but at some point a general mania struck Decker Boulevard businesses and they all begain a flight to Nort East Two Notch Road regardless whether there was still a customer base at the original location. When both Target and Kroger joined the flight, the writing was not only on the wall for Decker Mall (that wall had been scribbled for years..) but now it was etched in.
A number of local businesses that didn't rely on foot traffic held on there for years, but the last is now gone, and the next phase of life for the mall, if not *as* a mall is about to begin.
I have gone through a number of old city directories at the RCPL and have come of with this list of tenants for various years:
1977:
Does not list a mall at 2500, just Richway Stores.
1978:
Decker Mall Shopping Center
Richway Inc
Richway Auto Center
Ann & Andy Fashions
Fashion Bug of Bush River Inc
Dipper Dan Ice Cream Shop
The Peanut Shack
Country Corner gift shop
Reflections
Fayva Shoes
Good Health Food & Nutrition
Jenkins Flower Botique Inc
Manufacturings Outlet Shoes
Land of Oz
The News Room (restaurant & lounge)
Command Performance
Yummy Yogurt
Flipside Records & Tapes
Kroger Sav On Food & Drugs
1979:
Decker Mall Shopping Center
Richway Inc
Richway Auto cener
Fashion Bug of Bush River Inc
Country Corner
Reflections (men's clothes)
Gateway Books
Fayva Shoes
Jenkins Flowers & Bride's Place
Manufactures [sic] Outlet Stores (shoes & clothes)
Land of Oz
Command Performance
Harvey's Warehouse (stereo equipment wholesale)
Flipside Records & Tapes
Kroger Sav On Food & Drugs
Kroger Sav On Pharmacy
1983:
Decker Mall Shopping Center
Richway Inc
Richway Auto Center
Arnold's Formal Wear
Four Seasons
Mill Fabrics
The Micro Shop
The Shoe Tree
Land Of Oz
Command Performance
Flipside Records & Tapes
Kroger Sav-On Food & Drugs
Video Ventures
Melody Music Center
Olan Mills Inc
Rush's Fast Foods
1988:
Cola Magic & Customs Shop (theatrical supplies & equipment)
Decker Mall Shopping Center
Gold Circle
Four Seasons
China City
Command Performance
Kroger Sav-On Food & Drugs
Stone Works Home of The Dirt Cheap Mine (jewelery specialty)
Melody Music Center
First Federal of South Carolina (in Kroger?)
Olan Mills Inc
Rush's Fast Foods
State Department of Highways & Public Transportation
Columbia Magic & Costume Shop
Magic & Miracles Productions
Pettit William H Agency (talent agency)
Expert Alterations & Fine Mending
1993:
Target
China City
Kroger Sav-On Food & Drugs
First Savings Of South Carolina (in Kroger?)
Rush's Fast Foods
State Department of Highways & Public Transportation
Expert Alterations & Fine Mending
1998:
Branch Banking & Trust Co (in Kroger? in Target?)
Carolina First Corporation (where?)
China City of Columbia
Expert Alterations
Kroger Drugs
Rush's Food Systems
Target Store
2003:
Healthy Home Foods Inc
Legends Security & Sound
Little China Buffet
Pup's Barber Shop Express
Rush's
Special Occasions (catering)
Expert Alterations
Precisely Yours (beauty salon)
Changing Faces (beauty salon)
New Life World Ministries
2008:
Arcadia Self Storage
Legends Security & Sound
Little China Buffet
Division of Motor Vehicles
Nunies Mini Stand (convenience)
Richland County Magistrate
Rush's
Special Occasions
D & T Fashions
Expert Alterations
Changing Phaces (beauty salon)
New Life World Ministries
2011:
Extra Space Storage
Shekinah Glory Family Care (childcare)
Special Occasions (banquet rooms)
Legends Security & Sound
Division of Motor Vehicles
Richland County Magistrate
Expert Alterations
New Look New U (beauty salon)
Rush's
Note that some time between 1988 and 1993, the mall offices stop being listed, so perhaps the mall as a corporate entitiy was gone by that point. Note also that Rush's and China City/Little China are outparcels.
Here is Sky City's writeup on Decker Mall, and following are pictures and links from my other Decker Mall posts.
My post discussing the county purchase.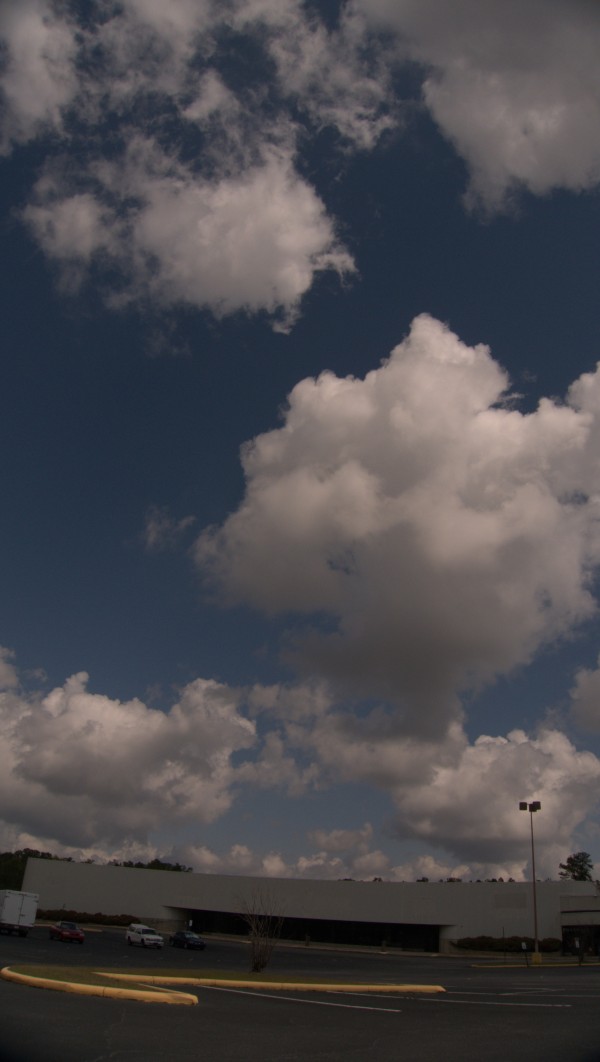 DMV: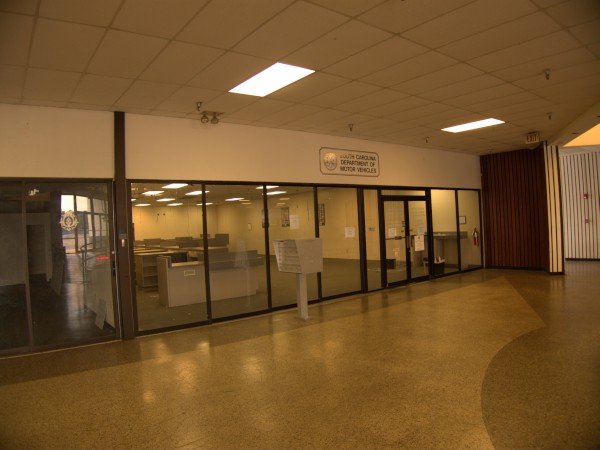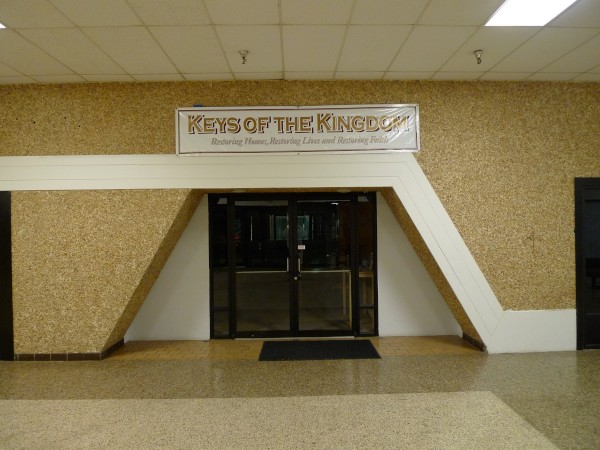 Richway / Gold Circle / Target: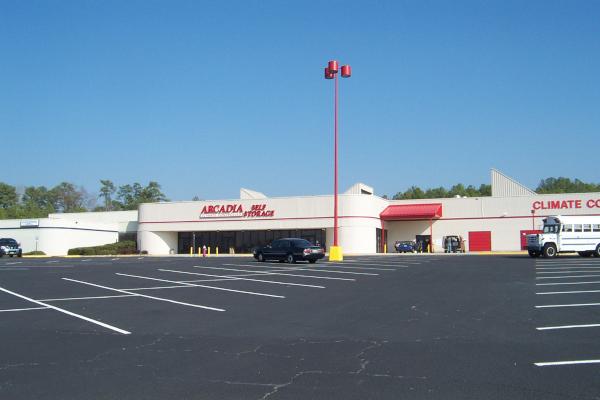 I know I have some other Decker Mall pictures around, and I will add those as I find them.
I was at Schlotzsky's on Parklane having lunch today when a guy came in looking for the DMV. Naturally, I sent him across Two Notch to Decker Mall: D'oh!
I realized my mistake as I drove down O'Neil Court just a little later, and saw that the DMV had relocated to the old Pro Golf of Columbia location in The Shops of O'Neil Court.
I suspect this has something to do with the purchase of Decker Mall by Richland County, though I would have expected the two different levels of government to work out a deal of some sort for the space.
Posted at 1:31 am in Uncategorized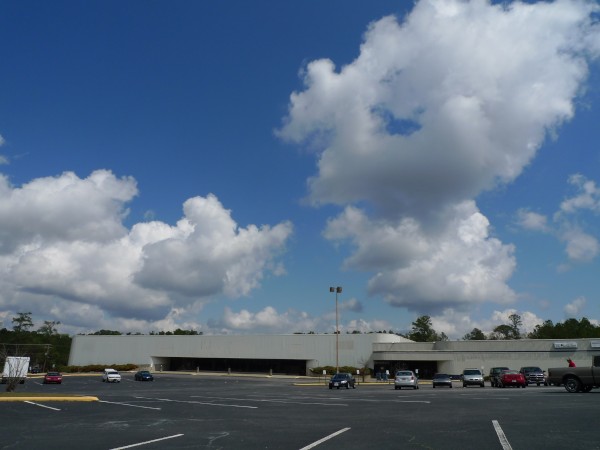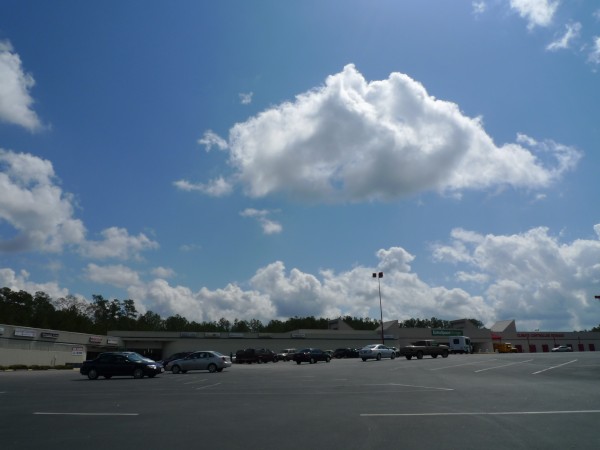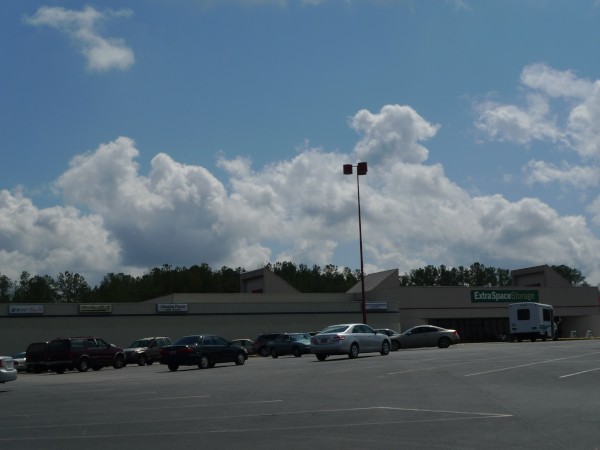 Richland County plans to buy a strip mall on Decker Boulevard and relocate yet-to-be-determined offices there as a way to address a cramped courthouse and administrative offices.
This, of course, is the former home of Kroger Sav-On, Land of Oz, Little China Buffet, Richway/Gold Circle/Target, Flipside and many other things over the years.
Posted at 6:16 pm in Uncategorized
Richway was the discount arm of Rich's. Now, half of you are thinking Rich's had a discount arm? and the other half are thinking What is Rich's?, but that can't be helped.
The idea of Richway was to be K-Mart, but a little more upscale. (Wal-Mart was not a factor at the time). To accomplish this, they made their store architecture a bit more "modern" and eye-catching and the insides somewhat less cluttered and more pleasant looking. Whether the architecture "worked" was a matter of some dispute. At the time, Mazda had just come out with a car called the RX-7 whose shape was very triangular, and whose ads featured all the "hip" RX-7 owners having triangular garages. When Richway built its stores (Decker Mall, Bush River Mall and Woodhill Mall), the question I heard several times was Why did they put RX-7 garages on the roof?.
I think they did suceed in making their stores a better shopping experience than K-Mart (it didn't take much!), but failed in creating their own distinctive brand and "experience". In fact, the only distinctive part of their branding that I can remember was a sham. In front of their battery of check-out lines, they had a pole with a light-switch on it, and a sign that said something to the effect:
If you ever find all the open lanes have more than two people waiting, flip this switch, and we will open another lane.
This raised two questions: 1) Why should it be the customers' job to monitor Richway's checkout lanes, and 2) what would happen if you actually flipped the switch?
I think the answer to the first question was: It shouldn't be, and the answer to the second was: Nothing. I actually made the experiment during one holiday season when I came in and found about half the lanes open and all backed up; it didn't accomplish anything other than me losing my place in line.
I'm a bit hazy on the circumstances of Richway's downfall, but it happened years before the actual Rich's stores were phased out. It might have been Macy's purchase of the parent chain that did it, or it might just have been that the stores weren't really profitable as the rise of Wal-Mart reshaped the retail world. At any rate, the whole chain went under, and the local Decker and Woodhill stores were aquired by Target (the Bush River store was not), which had a more successful "upscale discount" branding concept. After Target joined the flight from Decker, the building stood empty for a good while then was remade as a self-storage facility, anchoring what remains of Decker Mall (with the DMV anchoring the other end).
UPDATE: SAL (thanks for the link!) says it was a Gold Circle after being Richway and before being Target. I don't really remember that, but I may have been living out of town at the time.
UPDATE 21 Dec 2010: FInally added Gold Circle and Target to the post title.