Archive for the 'fishing' tag
Rick's was a fishing and ABC store right across Bluff Road from the Columbia Industrial Park. I never went in, but I would see it often driving to and from work a few years ago. This is right next door to the old Cricket Club/Diamonds and the old Grasshopper Club/Vet's Hall. I'm not sure when they closed, but it's been long enough to board the place up and take down the road sign, so I'm going to guess 2020.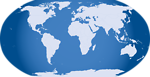 This old-time fisherman's stop is apparently a Lexington institution, having been there according to The State for 67 years.
The development of the area, and the many changes in retail have persuaded the owning family that it's time to close:
"You just can't make it on bait and tackle alone any more," the elder Dooley said.

His son, 51, decided taking over the store isn't worthwhile. "The only way it would is if I work seven days a week, be the only employee and probably live here," he said.
And so goes another little piece of Americana...
UPDATE 26 March 2018 -- Now closed:
UPDATE 6 March 2021 -- Now open as Twisted Roots Bar & Grill:
Also adding map icon.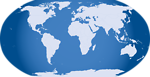 Posted at 11:13 pm in Uncategorized
While I was in Springdale last weekend getting some Jewelry Warehouse pictures, I noticed this building set well back from the road. For some reason, perhaps the parking sign for the adjacent business, I expected I would find that it was some sort of lawn & garden store, but a little googling reveals it as the site of several light industrial operations, both in construction and fishing. (Google also claims 3142 is the Springdale Shopping Center, but I think that must be the strip mall on the next lot).
Note the stone facade on the porch of the building. You don't see too much of that anymore.