Archive for the 'Cross Hill Market' tag
Commenter Larry points out that this furniture store in Cross Hill Market is "moving" to Greenville, though it sounds mostly like they are shipping the inventory to an already existing store there. According to their Facebook, tomorrow (21 April) will be their last day.
I think of Cross Hill Market as still a fairly new place, but there has already been a good bit of turnover there.
(Hat tip to commenter Larry)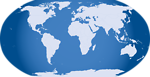 LensCrafters in Richland Mall was on the upper level across from the barbershop, in the far left of the first picture. I had another picture of the facade, but it didn't come out, and Richland Mall is locked on weekends now, so it will be a while before I can get another.
They moved to Cross Hill Market in an outparcel across from Duck Donuts sometime in the fall. I believe that with this move, the barbershop is now the only business in Richland Mall which does not have outside access.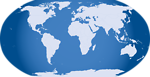 As you know, I don't wish failure on anyone, and certainly the crew at this Cross Hill Market burger joint seemed nice enough and I'm sorry for their jobs, but to be frank, I couldn't figure out how they lasted as long as they did.
I ate here twice, probably about a year apart, the last time in April or May of this year. When I had decided to go, I picked the place because it was a very nice Spring day, and I knew they had patio seating. In the event, by the time I got there, the sky had clouded over, and the temperature had dropped too much for outside seating to be comfortable.
Taking myself inside, I remembered why I had not been back after my first time. The interior was sort of dark and cave-like, not cheery at all, and everything seemed kind of industrial and not homey. In addition, the burgers were quite pricey and I felt like I was paying Red Robin type table service prices for counter service. And while there was certainly nothing wrong with the burgers, I would not count them in the running for Columbia's best. Also, given the location, I wondered after both times why I hadn't just gone to Smash Burger across the street, something I'm guessing a lot of people did.
(Hat tip to commenter Elizabeth)
UPDATE 30 January 2016 -- As commenter MrBO notes, Midwood Smokehouse is now open in this spot:
Posted at 12:46 am in Uncategorized
The last time I noted this Rosewood Drive location, it was about the 1950s era local grocery chain Edens.
At that time, the building was occupied by bodyFit gym. The next time I noticed the place, it had rebranded as another gym, Jamie Scott Fitness which itself was in the process of relocating to the new Crosshill Market (The Whole Foods strip mall). This was slated to have happened by 1 December, so they should be there now, though I have not gotten over there yet to get pictures of the new location.
As you can see in the first pictures, the bodyFit location had a banner with both names on it, so I surmise that they were in the early stages of changing the name then (late 2010).
UPDATE 9 January 2013 -- Here is the Cross Hill location. As commenter Dennis notes, you have to go around behind the building into a bit of a cul de sac to get to it: