Archive for the 'A1A' tag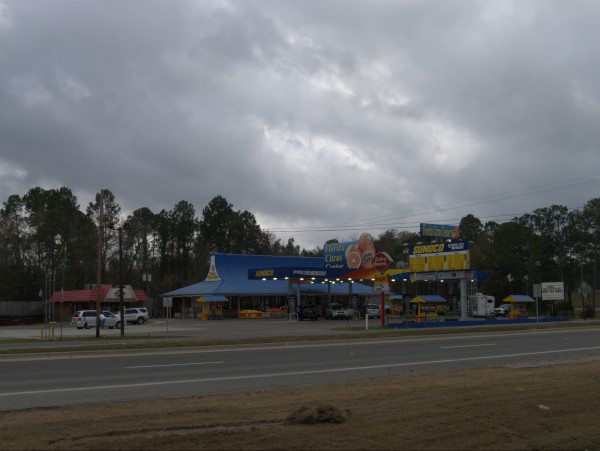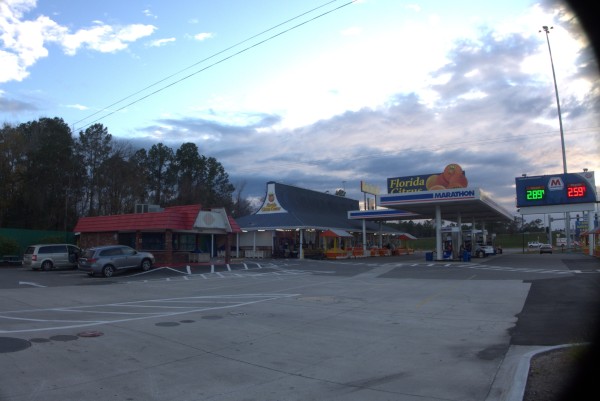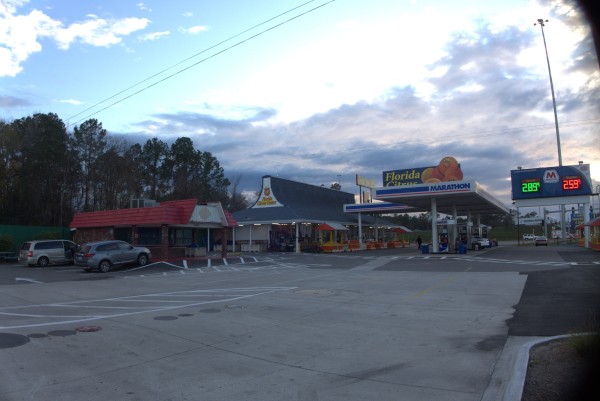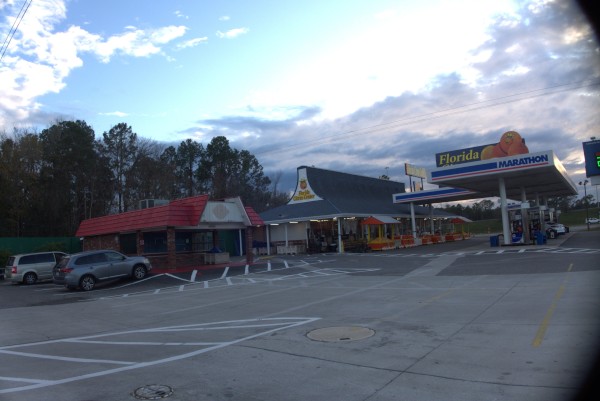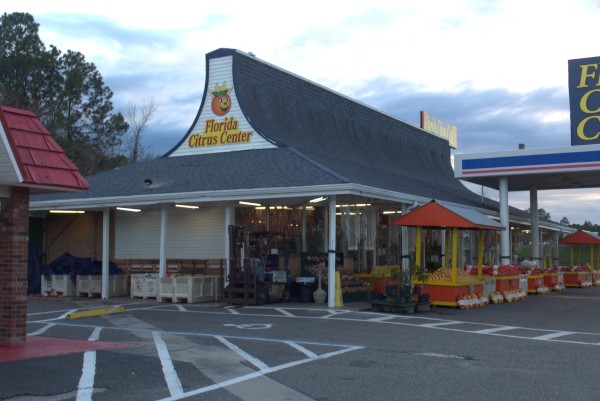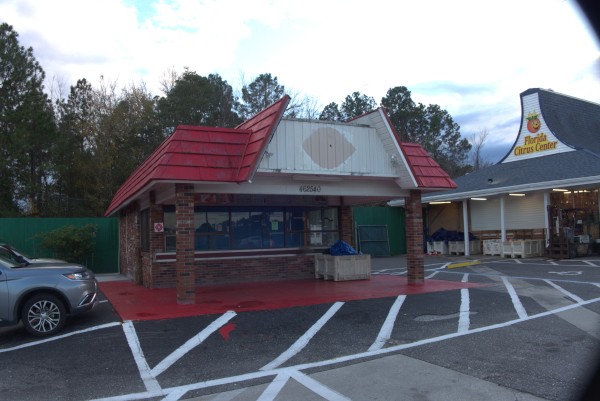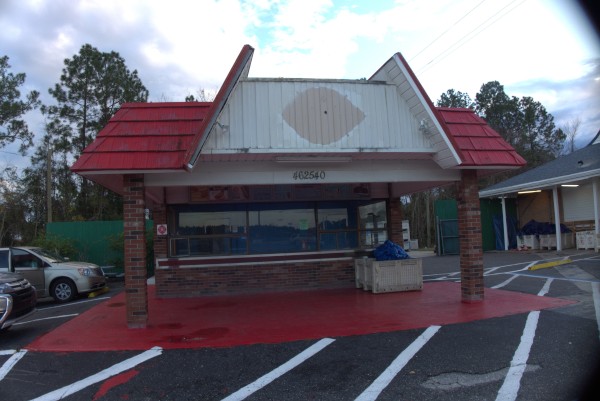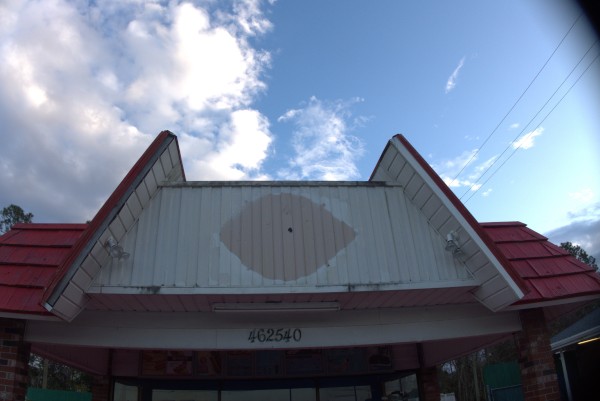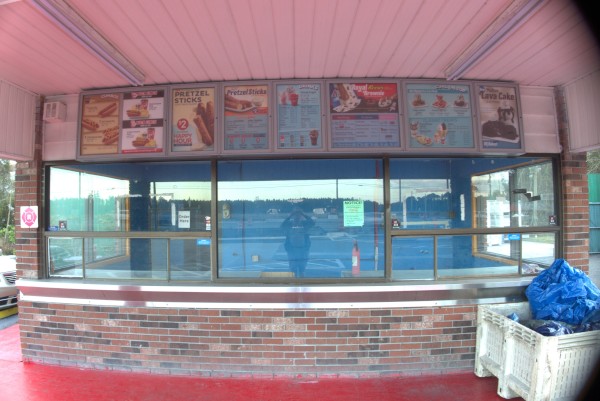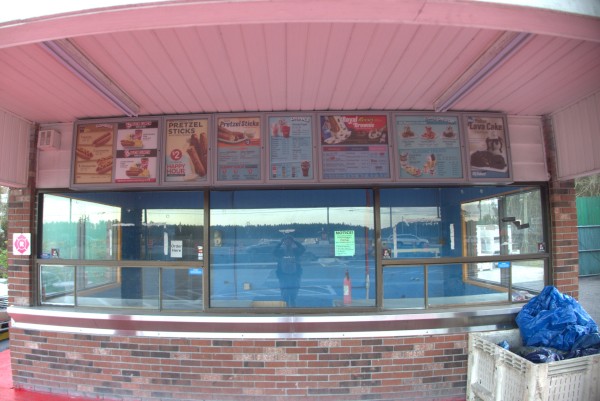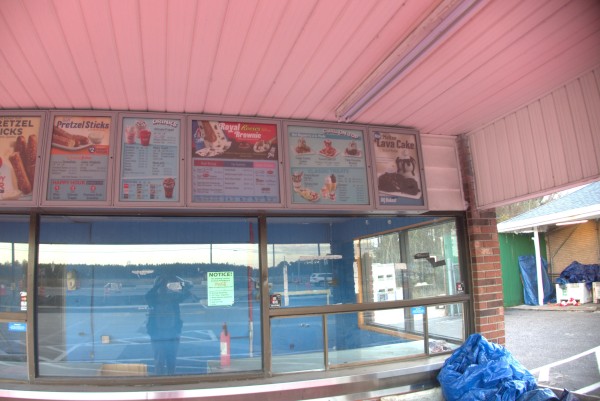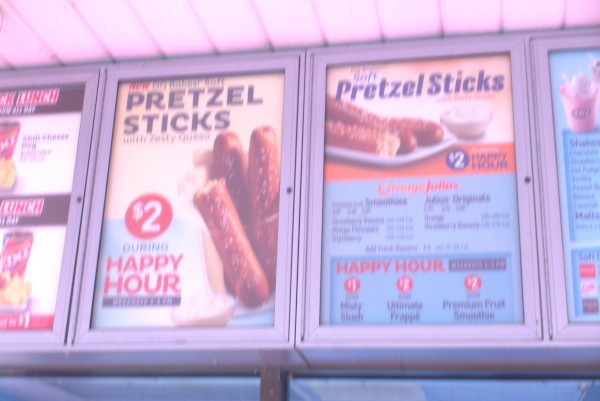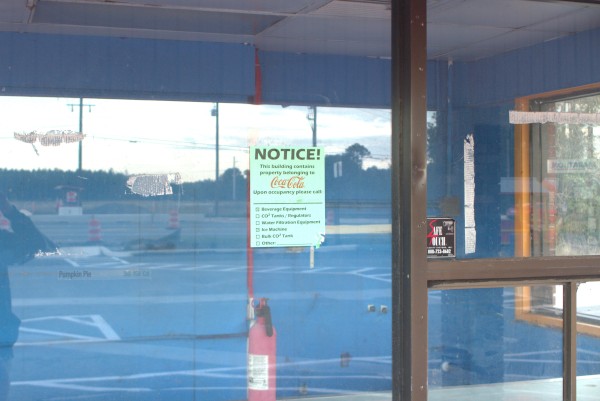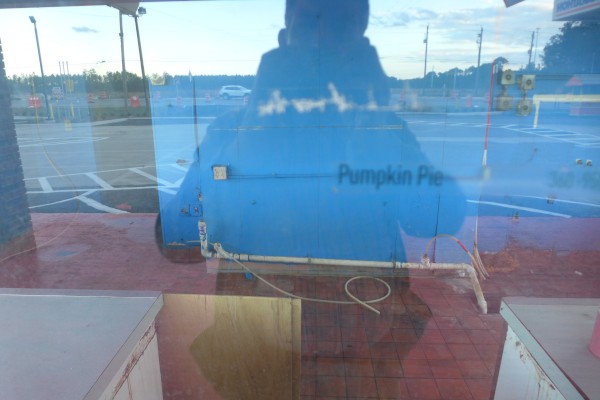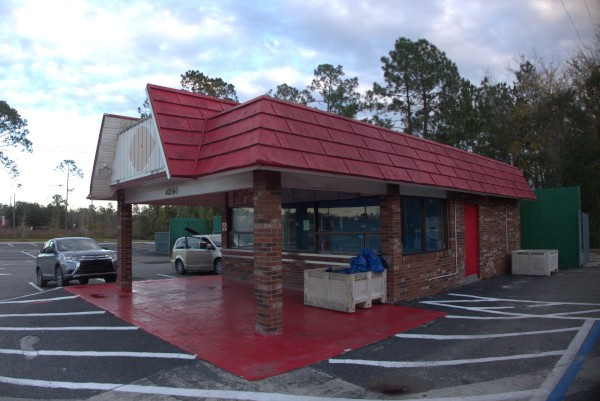 I noticed on my last trip to Fernandina, that this old-school Dairy Queen on historic Florida Route A1A, just off of I-95 in Yulee Florida was closed. (You can see it, poorly, in operation in the first shot).
If I had to guess a cause, it would be the interminable road construction on this stretch of A1A, which has made this parking lot almost inaccessible, especially if west bound. Of course the walk-up design has its drawbacks as well: One review advises eating in your car to avoid the no-see-ums.
For now the nearby produce & souvenir stand is holding on despite the acess problems. I would be sad to see that go, as it has been there forever, and always has good citrus & candies.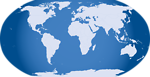 Posted at 1:25 am in Uncategorized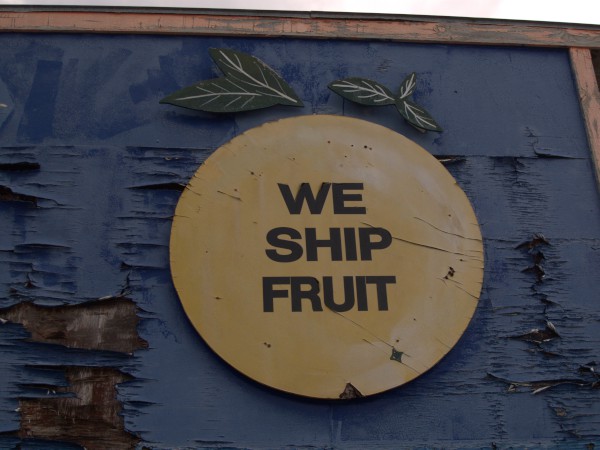 I wish I had gotten better pictures of this place. Heavens knows I had enough opportunities over the years, but I never thought about it until quite recently, and the last few times I was in the area, it was either evening or heavily overcast, otherwise it might have been a picture on my Roadside Florida calendar.
This fruit stand was on A1A in Yulee Florida between I-95 (exit 373) and US-17. If you look closely on the door, you can see a Master Charge logo which dates the place to before 1979, when Master Charge changed to Master Card.
I like the shape of the building from the sides, and the wood cutout lettering and fruit shapes. It's the type of place that, while you may find its like still in service, is not being built anymore.
The fruit stand and an abandoned service station of the same vintage (about which I may do a closing eventually) stood on adjacent lots. As you can see in the later pictures, both have now been knocked down and the land is for sale (apparently interest is not high, as the price has been reduced).
And not to worry about being able to find Indian River citrus and Florida souveniers in Yulee.. Across the street from this stand's former location, a converted Stuckey's still offers all you could wish for: