Archive for November, 2014
Mere words cannot describe how I came to hate this song in Elementary School.
My sister who was one grade below me doesn't remember it at all in her classes.
Posted at 1:09 am in Uncategorized
This day spa on the State Street side of Parkland Plaza looks like it was closing down in September of 2012, with new hours posted, and a fairly empty room inside.
By November, the window signage was down (though the marquee was still up), and the whole storefront was vacant.
UPDATE 17 November 2014 -- Now Venus Nail & Spa:
Posted at 12:03 am in Uncategorized
I noticed this pair of co-located derelict businesses driving US-601 through St. Matthews towards I-26 this Spring.
I wasn't sure at first what the restaurant was, but a close look at the menu board pretty well pins it down to a Sub Station II.
I can't think of any obvious reason why both businesses in this building would have failed at what seems to be more or less the same time. While the restaurant market is fickle, laundromats are places where you must go. I'm guessing early 2000s for the timeframe here, but the building does seem rather enthusiastically vine encrusted, and if the realtor posting the sign does succeed in selling the place, I doubt there's much that can be done beyond knocking the place down and starting over.
UPDATE 31 March 2022: Updating tags. I can't add a map icon because I have no idea where this was now.
UPDATE 1 April 2022: Commenter Andrew has located this place on Google maps (it was apparently still standing in 2018), and following his lead, I come up with the address of this place as (probably) 181 Harry C Raysor Drive, St. Matthews SC 29135. With that, I am able to make a map icon. Also, I will put that in the post title. Harry C Raysor Drive is the local name for US-601.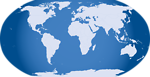 Posted at 1:59 am in Uncategorized
I kept thinking I would drive by and get a better picture, but for some reason that hasn't happened, but the Scottish Inn on the Westbound Bush River Road exit of I-26 has reflagged to Palmetto Inn. The online reviews for the place I saw were not.. good.
UPDATE 5 December 2014 -- Here are a few somewhat better pix:
Posted at 1:32 am in Uncategorized
Commenter Joelc points out that The Cockpit on Berryhill road has shut down, or has been shut down.
This club was the follow-on operation to The Village Tavern, which closed in 2010. When Joelc mentioned a murder at the club as a factor in shutting it down, I did a google search, and was rather astonished to find that in fact there were *two* murders at the club, one in the parking lot, and one inside. The first happened in February 2014 and the alleged perpetrator has been arrested. The second happened in June 2014, was inside the bar, and (at the time the article was written) nobody was arrested.
(Hat tip to commenter Joelc)
Posted at 12:14 am in Uncategorized
Celtic band Cu Dubh.
So, I thought at first I had made a big mistake heading up to the Carolina Renaissance Festival last weekend. It was a cold and rainy Halloween when I hit the road, and I awoke Saturday to find out that Snowpocalypse had hit the Midlands while I was gone and that it was cold, rainy, wet and miserable in Huntersville.
Fortunately, although I had to use the wipers driving out to the festival grounds, but the time I got there, it had stopped raining and was just cold and miserable. Obviously the crowds were thin, but the performers gave it a good go and the sun finally did peek out during the late afternoon giving them (and me) some relief. Sunday, however was gorgeous, and all these pictures date from then.
It seemed to me that a good portion of the performers were back from last year, but there were some new faces as well. As before, everybody had a very polished and entertaining line of patter and were quick to improv as circumstances demanded. There are plenty of kid centric and family friendly shows as well as more ribald "loose cannon" performances for those of us a bit longer in the tooth.
The festival continues on weekends through 23 November and it's a great way to spend a (hopefully sunny!) Fall afternoon.
Posted at 1:03 am in Uncategorized
I noticed on my latest trip to Very's that the hydroponic gardening store in the same Two Notch plaza, All Good Hydroponics was gone and a thrift store was in its spot. The phonebook suggests that this happened sometime last year as they don't list in the 2014 edition.
For me, the term hydroponics has always reeked of science fiction as it was a common element in many books about life on space ships and space stations. Usually it was described as a thankless task that got assigned to hapless crew memebers as KP was assigned in books about army life. Visually, I would always think about those trays the Robinsons would grow food in on Lost In Space during those long planet-bound blocks of episodes where the budget didn't allow any actual spaceflight effects...