Archive for the 'Morninghill Drive' tag
After commenter MJ mentioned that this place, at the corner of Bush River Road & Morninghill Drive, might be closed, I went to check it out, but I could never be completely sure. The delivery notice post-its stuck to the door made me 99% sure, but there were no actual posted hours I could verify it not being open at, and looking in the windows, all the furnishings and glasses seemed to be in place. There was a sign on the door, but it was facing inwards, and illegible.
That was in June. Going back a few days ago, the situation is now clear, with a sheriff's notice and a real estate sign. However, the interior still looks largely untouched.
(Hat tip to commenter MJ)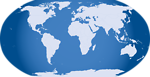 Posted at 1:59 am in Uncategorized
I kept thinking I would drive by and get a better picture, but for some reason that hasn't happened, but the Scottish Inn on the Westbound Bush River Road exit of I-26 has reflagged to Palmetto Inn. The online reviews for the place I saw were not.. good.
UPDATE 5 December 2014 -- Here are a few somewhat better pix: