Archive for the 'subs' tag
This storefront is known to Google as Steve's Deli of WeCo for some reason or other, and appears to have been in business as recently as a month ago.
I don't believe I've ever had a Steve's sub, though there have been several around town for years. Jimmy Johns is my go-to, although Subway is OK. I probably ought to try one sometime, zooming in on the menu shows an All Cheese, which with Add bacon is a good place to start.
(Hat tip to Mr. Hat)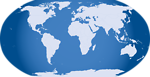 I never ate at this Sub Station II. In fact I've only eaten at the chain twice that I can recall. I find that Jimmy Johns is my go-to sub place these days (unless I'm on the coast when it is Dagwood's). I'm not sure exactly when this place closed. They did post a new picture on their Facebook page on 10 December 2019, and a commenter there notes that as of 9 January 2020 they were closed, so I'm going with "December 2019.
What I find kind of ironic is that I have been notified at least three times that neighboring WG's Chicken Wings is closed, and each time I drive out there, I find it chugging along just fine..
(Hat tip to commenter Robert)
UPDATE 31 March 2022: Updating tags.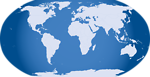 Posted at 2:27 am in Uncategorized
Things move really fast sometimes. I had first written about this little space fronting on Gervais Street just across from the Capitol and above The Whig in a closing for Holey Dough Cafe. By the time I got around to taking pictures of it, all the Holey Dough identity was gone, and the place was in full operation as a sub shop, Jumpin' Jacks Giant Jersey Subs.
The first I knew that that place was gone was when commenter Midnight Rambler mentioned that the next operation (which I had never heard of) had closed!
All I can say about the Gervais Street Deli is that a) it had wi-fi and b) It was, technically, not on Gervais Street...
(Hat tip to commenter Midnight Rambler)
Posted at 1:11 am in Uncategorized
I took some daytime pictures of this site, but the sun was against me from the side I was on, and they didn't come out well at all.
Anyway, this building comes up here from time to time, and I've been meaning to do a post on it. The only prior history I knew was Miami Subs Grill which was there at least until 1998. I don't know why i never stopped there. Partly I think because I was living out of town at the time Miami was in business, and I didn't want to take a chance on a place I didn't know versus hitting my known good spots and partly because the name just didn't grab me. When I think "Miami", sandwiches aren't really part of the image that comes to mind, and if I did have to guess at a Miami sandwich specialty, I would have guessed some sort of pressed Cuban sandwich -- subs didn't really enter into it, so it was sort of like seeing a place called New Jersey Grits.
Splendid China was the next tenant, and has been there for quite a while now. Driving by at lunchtime today, it appeared they were doing an excellent business.
Commenter Jimmy provides the D'Lites and Vision Center parts of the building's pre-Miami history, which I don't recall at all.
(Hat tip, obviously, to commenter Jimmy.)
UPDATE 9 July 2010: Added "Salisbury" to "Vision Center" in the post title based on the comments.
According to this Loopnet posting, there were three Larrry's Giant Subs up for sale at the same time, either retaining the Larry's franchaise, or as restaurant space. I would guess then that they were all run as part of the same operation.
I have not checked the Sunset Boulevard location, but both the Broad River Road and Garners Ferry locations have already been taken on by Steve's #1 Sub Contractor. In the case of the Broad River Road operation, this puts Steve's back very close to to their former location at Broad River & Saint Andrews.
I find it a little odd that the places flipped from one "guy's first name" chain to another "guy's first name" chain!
Also look how Steve's has pulled the "Giant" from the Garners Ferry sign. I know that it's just because it's not part of their branding, but it almost leads one to think that perhaps the size of the subs will be decreasing..
(Hat tip to commenter Alicia.)
UPDATE 28 Oct 2010 -- Well, Steve's didn't last long at all:
UPDATE 23 October 2011: Well, I wish I would have done this post as two separate entries, one for each location, but the Garners Ferry Steve's location is set to become Japan Grill:
UPDATE 3 November 2011: Well, it turns out I did do a separate entry for the Garners Ferry location, but never indexed it. What a mess! I'll copy the Japan Grill pix over there too and index it, but it will still be a mess!
UPDATE 25 October 2018: Add tags for both locations, but still a mess.