Archive for the 'storage' tag
It was a very unpleasant, rainy day, so I did not get out of the car and try to get better pictures, but this U-Haul storage facility was acquired by the SC Department of Transportation as part of their ongoing effort to widen I-26 and the renters, as reported by commenter Gypsie, were requested to be out by August of 2021.
I confess I don't really understand how this property will be affected by the I-26 work. It is on the far side of Jamil Road from the Interstate, and unless the road is to be closed, at least in part, I don't see how they use the property -- especially with new construction on the *near* side of the Interstate.
(Hat tip to commenter Gypsie)
UPDATE 16 August 2023 -- As noted in the comments, this place is being razed:
a href="../pix/23/08/p1900348.jpg">
UPDATE 27 September 2023: Update tags.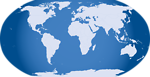 Posted at 12:50 am in Uncategorized
This former car lot and storage building outlet is on Garners Ferry Road in Hopkins adjacent to the old Sister Rose/Wateree Arms building. I'm not sure when the car lot closed, but Best Built Barns is in the February 2010 -- February 2011 phonebook, but not the next one, so I'm saying it probably closed in 2010. Certainly it was looking a bit overgrown in mid July 2011 when I took these pictures.