Archive for the 'service' tag
This place, abuting the former National Pride Car Wash, was the follow-on operation in this spot to Buy & Save Tire Center. They opened in early 2017, and judging by Google reviews, probably closed around the end of last year. The messaging on the building is that they intend to renovate and re-open. I certainly hope that happens. I am wondering if the construction on the former Car Wash lot is a new building for them -- it looks rather small for that purpose: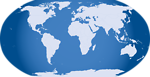 I have noticed this place off and on over the years while driving US-1 between I-26 & I-20, because teal is one of the only "non-guy" colors I know, and one that I actually like.
I noticed last weekend that it was closed. The facebook page has nothing since the start of 2020, so I'm just going to use 2020 for the closing date.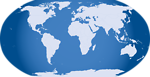 As I drove past Dutch Square the other day, I noticed that the Goodyear location across from the cinema side of the mall had changed to a Tire Choice. Looking at pictuers on google, I see that as late as April 2018 it was still Goodyear, so it changed sometime after that.
I believe that closest I came to using this place as a Goodyear was once when I needed a headlight replaced (sealed beam) and they couldn't fit me in to the remaining time of the day. I think I ended up going to Pep Boys on Broad River and getting it done.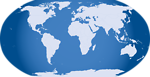 Posted at 11:47 pm in Uncategorized
There's been a lot of speculation in Have Your Say lately as to whether Branham's Exxon at the corner of Devine & Ott is open or not.
I think the answer is probably: It's open, but it's not Branham's. Commenter Nobody saw a sign there to the effect that it was closing 24 March 2012 after 35 years, but when I drove by, I saw the station open and with people actively filling their cars. A closer inspection on a later Sunday trip reveals that the streetside sign now says:
Gas Pumps Open
Thank You
Keenan Oil Co
while the other sign of the sign says that the "shop" (which could be the convenience portion, the auto bay portion, or both) is temporarily closed.
It appears that the station has been sold to Keenan which is, for the nonce at least, running it as a gas-only station. I certainly wish the owners a nice retirement, but it's sad to see another of the very few "mechanic on duty" stations left close. In fact, the only other one that comes to mind right now is Null's Exxon on Two Notch.
UPDATE 5 February 2013: It's now a Gaz-bah: