Archive for the 'internet' tag
Here's the flipside of a previous post. The Turning Pointe recently moved to this, the former site of Cribbs Bakery from Forest Drive.
In between those two operations, this was a customer service center for Time Warner Cable which later rebranded as Spectrum. I'm not sure exactly when they moved out, but I'm thinking around 2020.
UPDATE 30 August 2022: Adjusting tags, adding "Moved" to the post title, and adding this picture of the new location: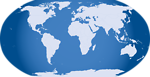 I actually did go into this Polo Plaza storefront once, years ago, when I was cancelling my cable. It went fairly smoothly. Since then, Time Warner Cable has been rebranded as Spectrum, and the Spectrum office itself has moved down the road to 10136 Two Notch. According to this article the new store was up an running by early December 2021.
I'm not sure I understand the suite numbering here, which seems to kind of run both ways, but the suite is either 1, or 'O' or both..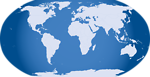 Posted at 9:30 pm in Uncategorized
Commenter Andy pointed out that this Internet cafe just to the right of Publix in the Lexington Place strip mall had closed.
I admit that that's far off my usual beat, and I wasn't even aware it existed, but he says
It was one of the few coffee/internet cafes here in Lexington, and it's especially sad because it was local and always had a pleasant, relaxed vibe.
Judging from their still extant web site, they went beyond the standard Starbucks/Atlanta Bread/Panera wi-fi model in that they also provided on site printers and computers. I have found such places to be very helpful when I'm away from home and need to print out work documents, driving directions etc..
The name apparently came from the fact that there were three owners. I hope the association with "Three Bean Salad" (which I have always hated) didn't hurt them..
(Hat tip to commenter Andy)
UPDATE 3 April 2011 -- It's to be a yogurt shop:
(Hat tip to commenter Elisabeth A)