Archive for the 'Colonial Drive' tag
This Walgreen's was originally an Eckerd's and then a Rite Aid, as you can see from the design of the building. It sits on an oddly shapped lot at the intersection of North Main & Colonial, and was the only drug store in the general vicinity.
Here is a story from The State about the closing, and how the neighborhood was very unhappy about it. Here's more from WLTX
(Hat tip to commenter Andrew)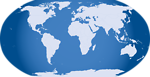 Posted at 12:26 am in Uncategorized
This little convenience store on the corner of Academy Street & Colonial Drive near the hospital has recently moved across the street to 3208 Colonial Drive. It appears to me that there is a re-zoning notice on the old location (though the pictures are quite blurry for some reason).
I'm pretty sure that the new location was a hand-service carwash before Q Mart moved in.