Archive for the 'Christian' tag
While I was at Landmark Square the other day, I noticed an empty storefront near the anchor.
Somehow I missed the story a few years ago, but Shepherd's Corner Christian book store closed in May of 2017 when the owner moved back to West Virginia.
The store started in Cedar Terrace, and moved to this spot in 2002, for a total of just under 40 years of service.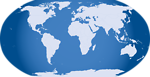 Well, as has been noted in Have Your Say a good many times already, Family Christian Stores is closings all of the chains stores and going into liquidation.
USA Today has a good overview, and Gleanings has a bit more detail and Christian business community focus.
I had thought I recalled that this chain started as Zondervan (who once had a store at Columbia Mall though I never did a closing), and these articles confirm it. The Zondervan brothers founded the business in 1931, giving them an 85 year run, which is certainly not bad. In 2012, the current management brought out the already money losing business and reorganized as a non-profit, but even on that basis the cash flow was not enough, and the chain filed for Chapter 11 in 2015, but even with shedding a lot of debt, the re-organization never was able to stay above water and apparently a lot of the debt shed was owed to small enterprises which could not afford to stay in business without the owed payments, so a bad situation all the way around.
(Hat tip to commenter Andrew I think)
Posted at 1:28 am in Uncategorized
We used to visit Cokesbury books when it was in the Dutch Center office plaza across Dutch Square Boulevard from the mall, and it always used to puzzle me.
Now, when I say "we", I mean basically my mother with my sister and me in tow. As to why it puzzled me -- well, I couldn't ever understand why I couldn't find any books I wanted to read there. On some level, I understood that my mother went there when she was looking for Sunday School or Circle material, but I never really made the connection because on another level -- well, it was a book store wasn't it? There must be a science fiction section in here somewhere. And yet time after time I could never find anything that looked interesting that wasn't by C. S. Lewis. And frankly, Out of the Silent Planet
didn't look *that* interesting..
At some point they moved from Dutch Square Boulevard to Broad River Road, and I moved out of town. The next time I saw them, I wasn't 13 anymore, and I realized, Duh! It's a devotional bookstore!.
As you can see from the sequence of pictures here, they ran an orderly closeout of the Broad River store, and put up the figurative shutters on 20 April.
(Hat tip to commenter Andrew.)
UPDATE 21 June -- As mentioned by commenter Andrew, this is now King's Beauty Supply:
Given the name, I'm guessing it must be related somehow to the King's package across the road.
LifeWay is a commercial outreach of the Southern Baptist Convention and their stores sell Bibles and church supplies. This one moved from the Barnes & Noble plaza on Harbison to Bower Parkway sometime in the 2000s. I know it's been more than a year ago as the first picture is from October 2010.
The little corner area where LifeWay was is kind of interesting as it has sort of an entrance corridor set off by a rather snazzy, filigreed girder. On the downside, being in the corner means that people have to park farther away from your store than most other stores in the strip.
After being vacant for a good while, the suite is finally re-opening as Anna's Linens
UPDATE 11 November 2011: Updated the moving date in the post title from "2000s" to "May 2010" based on commenter Andrew's research.