Archive for the 'bicycles' tag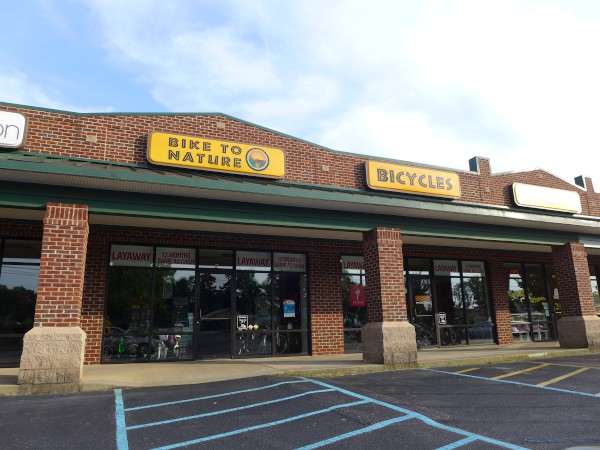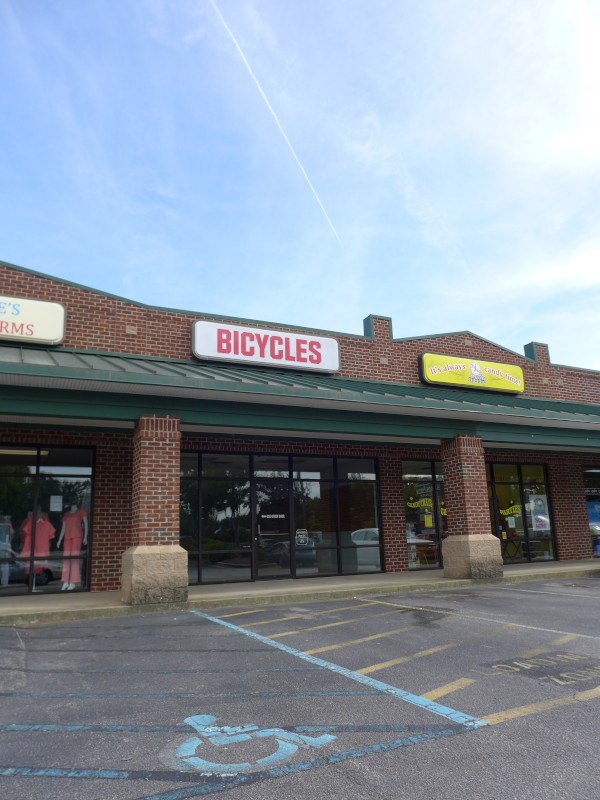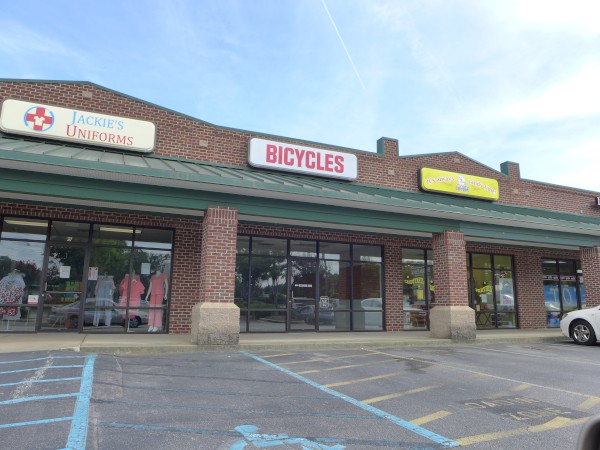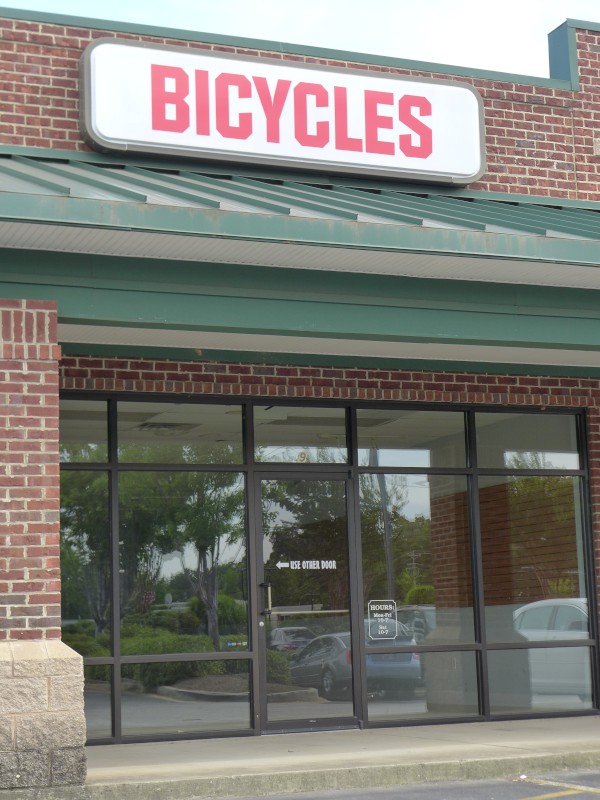 As shown in the first picture, the main suite for Bike Street USA was what is now Jackie's Uniforms, but the Bicycles signage remains on the second suite they had to the right of that. As you can also see from the firt shot, the store started as Bike To Nature, which moved here from across the street when its original building was slated for demolition.
After moving, the store was bought by the Bike Street USA chain, which went bankrupt in November 2014 as described here.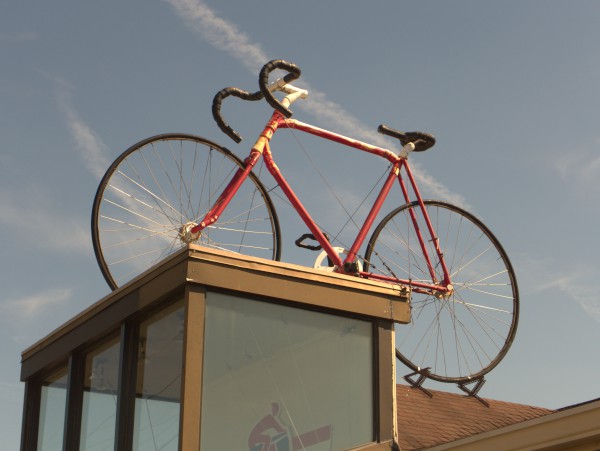 I think I know who could ride this bike..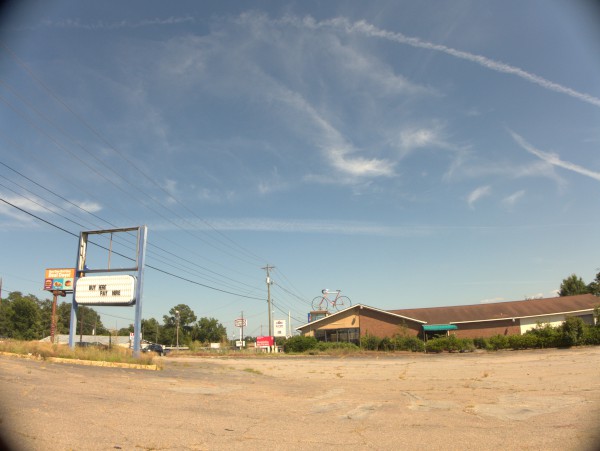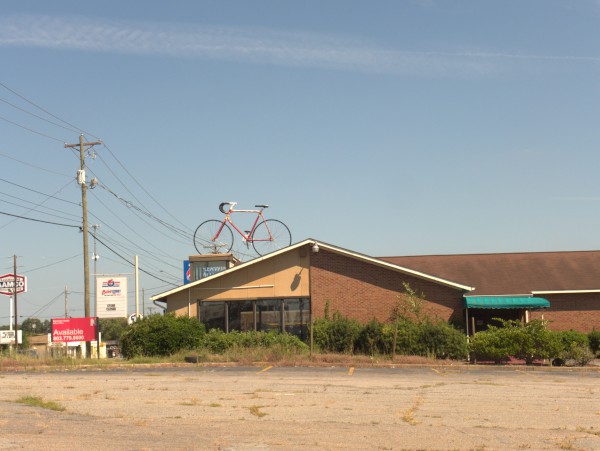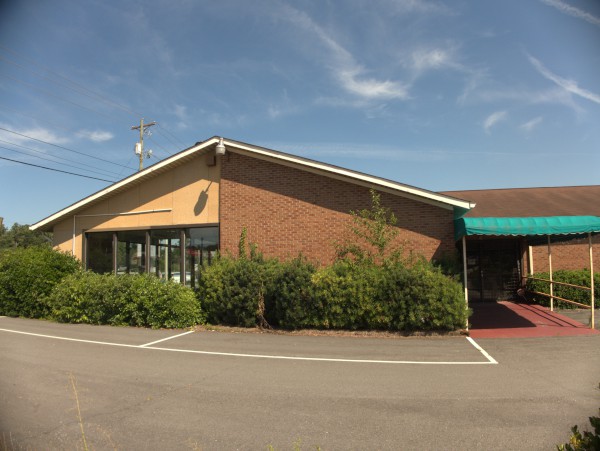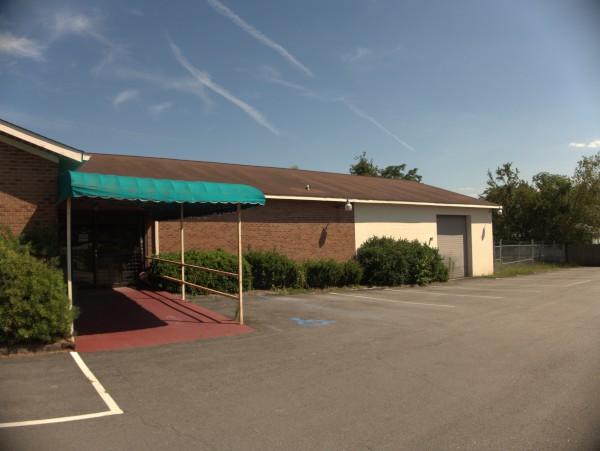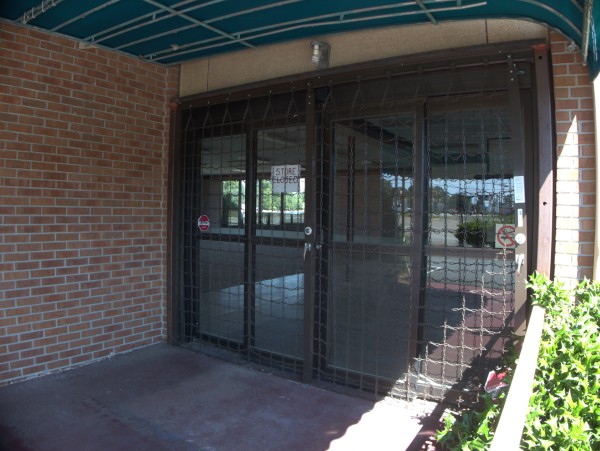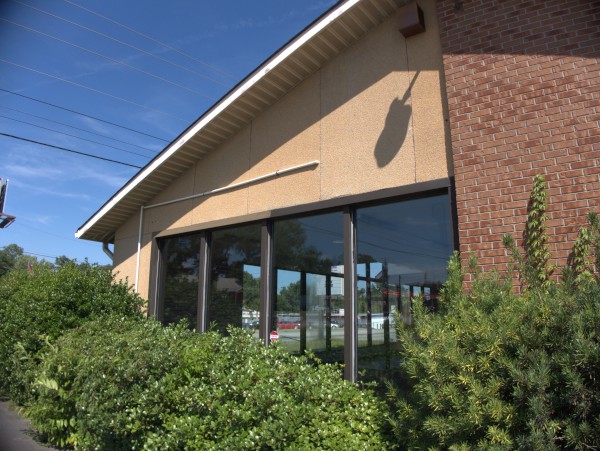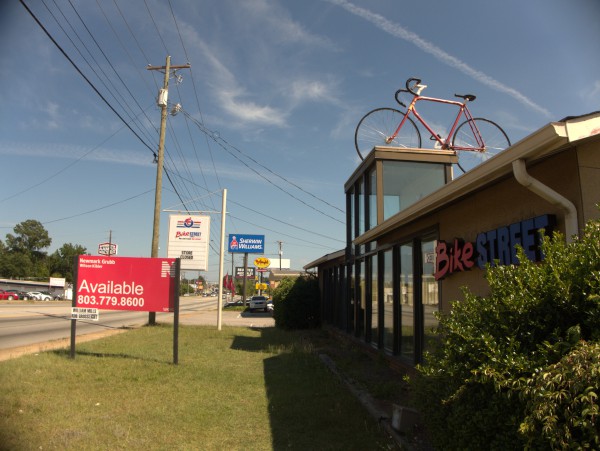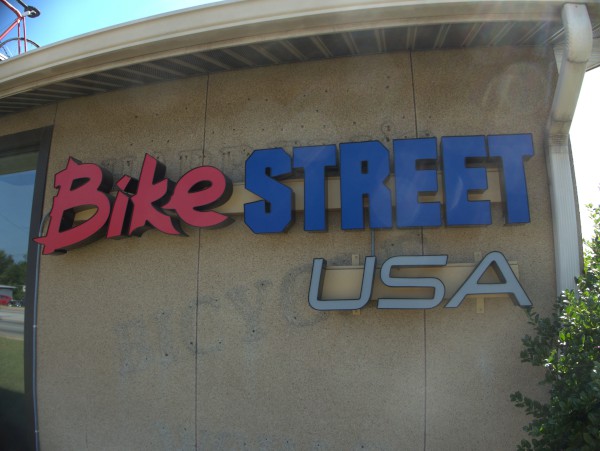 Harrell's Bicycle World apparently sold out to Bike Street USA in 2014, but that operation, which also bought out Bike To Nature did not long survive the expansion, apparently liquidating in November of 2014. It appears the chain's main strategy was buying out local stores and then functioning as sort of an IGA for the bicycle market:
Pat Patregnani, an avid cyclist and the CEO of marketing advertising firm Zimmerman Advertising, founded BikeStreet USA in 2012 and launched into the market with an aggressive business plan, acquiring independent bicycle shops and rolling them up into its corporate structure. Under BikeStreet, the stores would benefit from leveraging technology like point of sale systems, inventory management and websites that would be handled by BikeStreet, as well as marketing and greater buying power from its larger scale. Former owners and managers would receive backend operational support, allowing them to focus on taking care of customers and servicing bikes.
Though unfortunately:
"BikeStreet was also founded by folks without multi-unit store experience," he said. "When you go from one shop and you're in there everyday and you can control everything. You have your eye on everything and then you go and own 17 locations, you have to have a different set of skills to manage 17 stores, 17 managers, 17 set of employees. That's just not suited for enthusiasts without multi-store experience," he added.
(Hat tip to commenter Aaron)
Posted at 1:38 am in Uncategorized
Commenter Patrica Lewis points out that Cycle Center in Spring Valley Commons is closed.
The sign explains that the location was rendered infeasible by the fire last October (2013) which did a lot of direct damage to the East wing of the plaza and indirect damage here.
Rebuilding is continuing on the east wing and Tripp's Cleaners and the storage facility have reopened.
(Hat tip to commenter Patricia Lewis)
Posted at 1:41 am in Uncategorized
Bicycle shop Summit Cycles was in this nice old house near the top of the hill on Meeting Street, just down from WECO. There's not much more I can say about it, other than if you got your bike there, I'll bet you could coast all the way to the State Museum, lights permitting..
(Hat tip to commenter jonathan)
Posted at 12:30 am in Uncategorized
Given my disinclination to do anything before noon, buildings on the west side of the road are always a problem in pictures on this site, and these taken-against-the-sun shots of the location of the old Cycle Center and newer Rent-N-Roll are no exception.
There is a remedy in this case, so far at least: the LoopNet listing for this building has better lit pictures of both the cycle and auto incarnations of the spot and the still extant Rent-N-Roll site has a 100 picture slideshow of automotive candy sitting in front of the building.
The new tenant seems to be in now, and the place is a tobacco, beer and package store called Kings.
(Hat tip to commenter Jonathan)