Archive for the 'Amelia Island' tag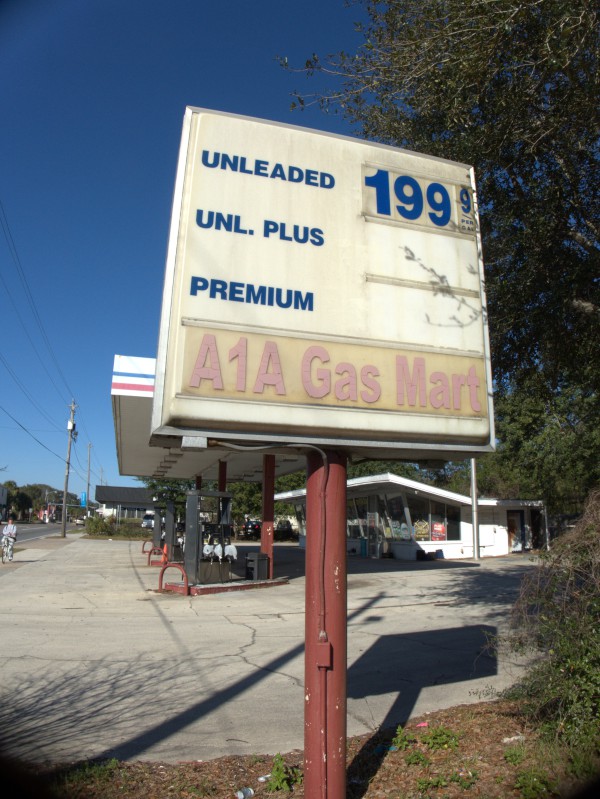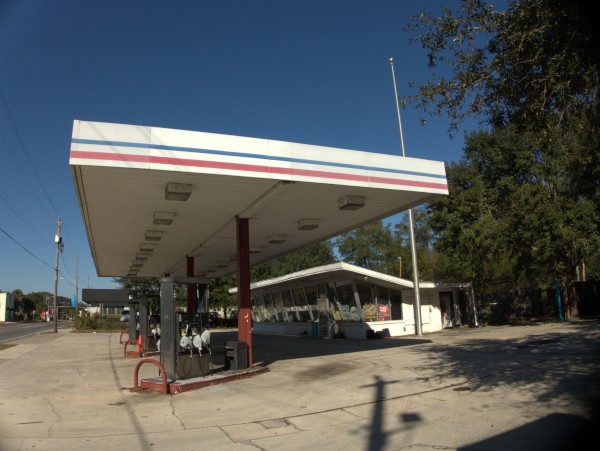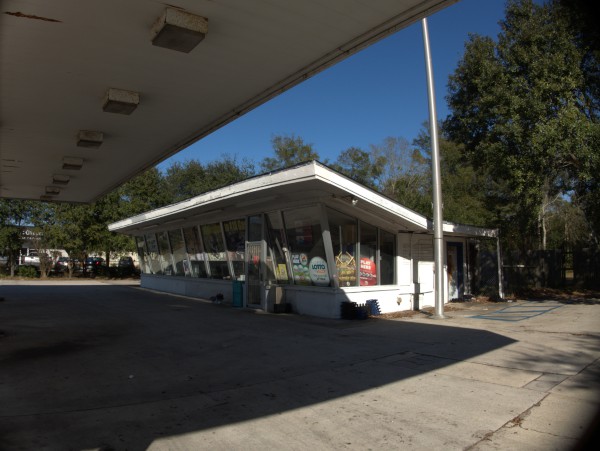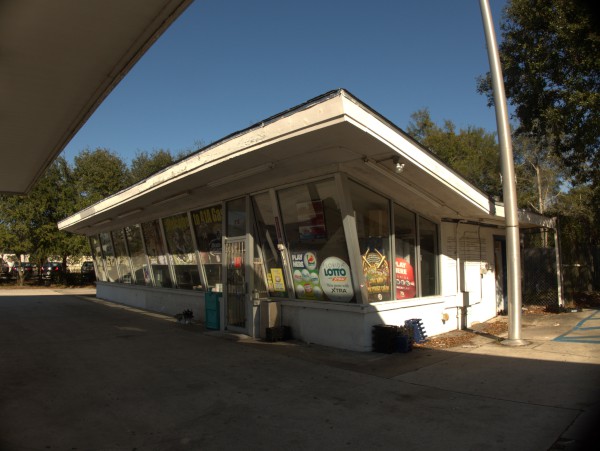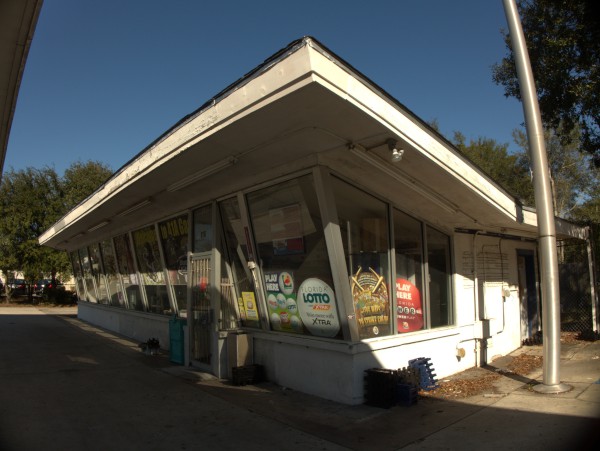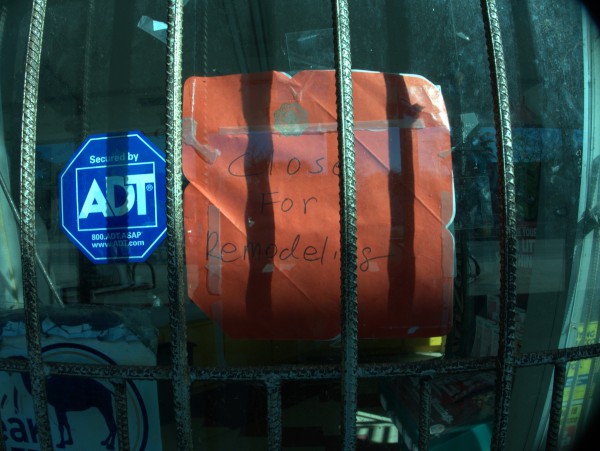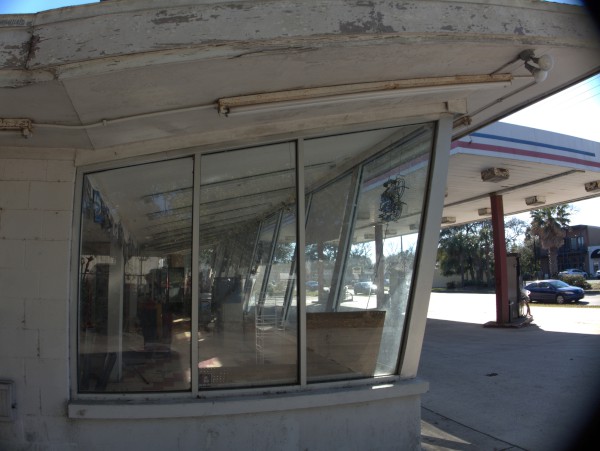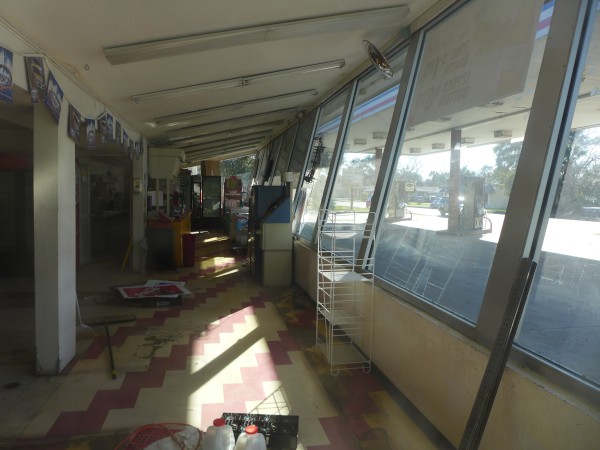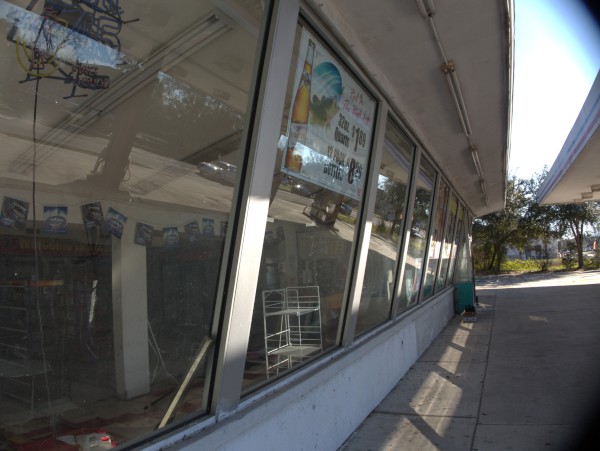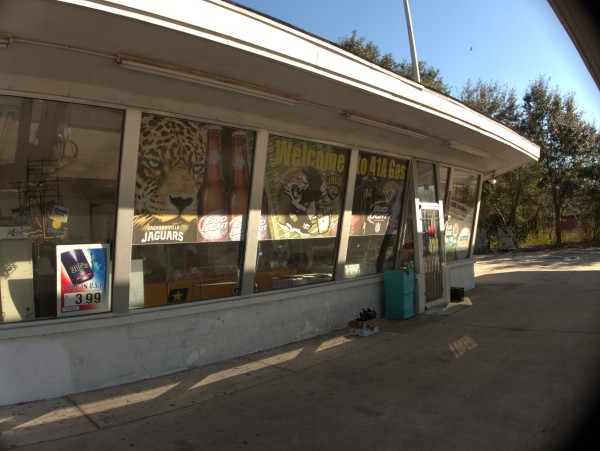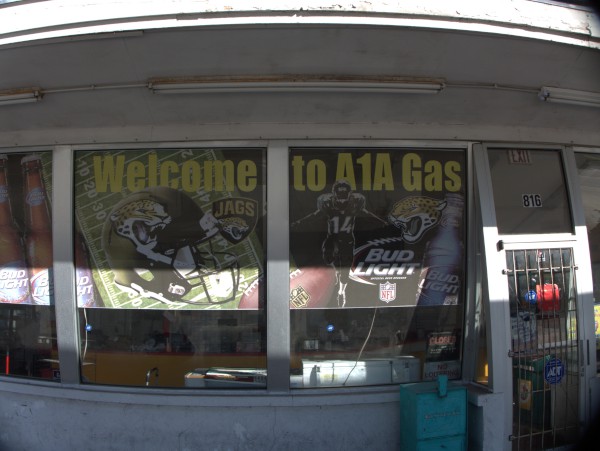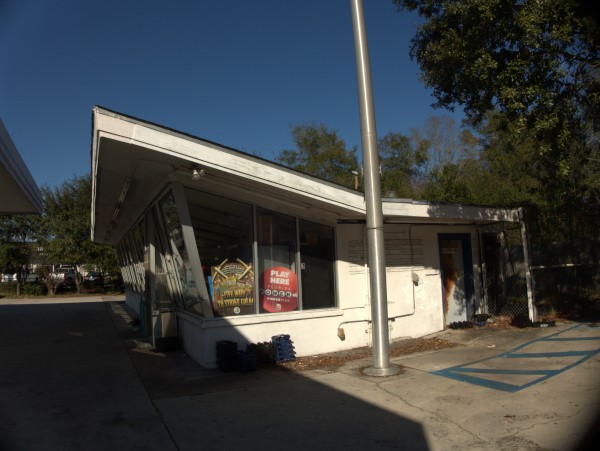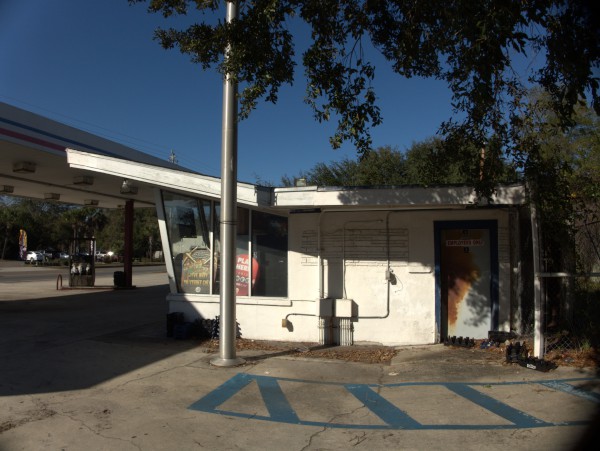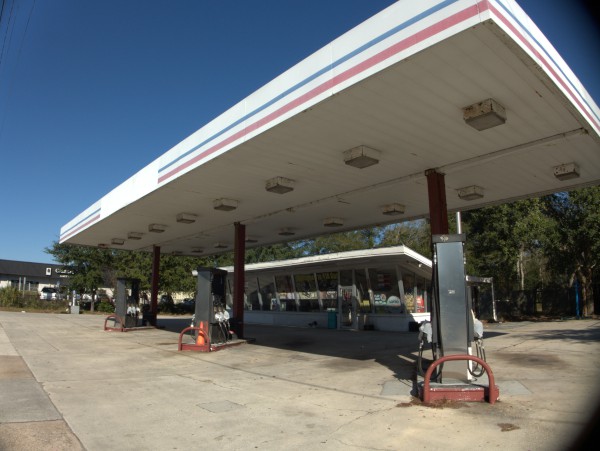 On my recent trip to Fernandina, I noticed that this convenience store on 8th Street (the main connector from off of the island to downtown) was closed. It's a store I've had my eye on for years as I really like the canted glass front. I believe the building has been there for my entire life (which does not make it old by Fernandina standards!), and it has to my eye a distinctive "50s" flair.
The front door sign says they are closed for remodeling: I hope this does not include razing the building and putting up something more current and less distinctive.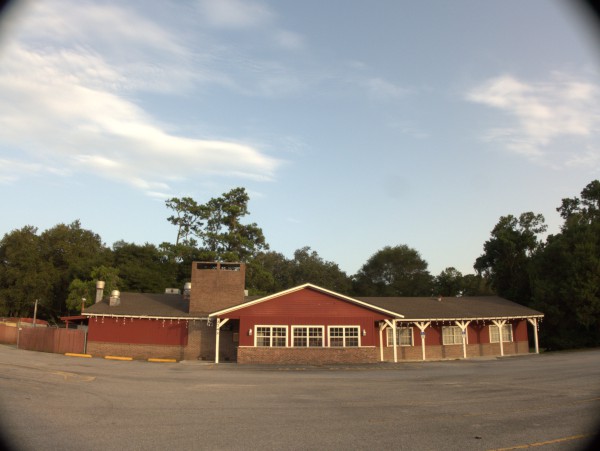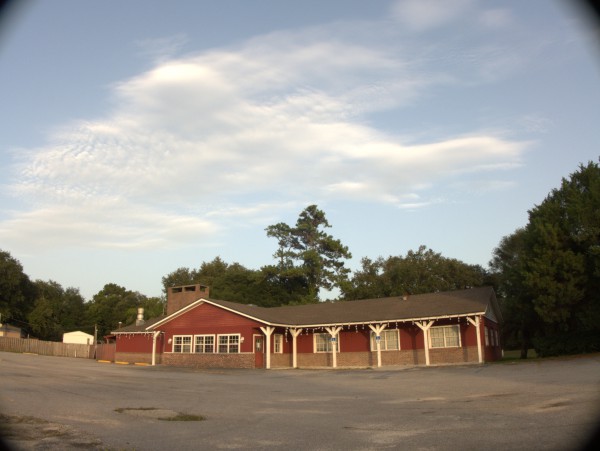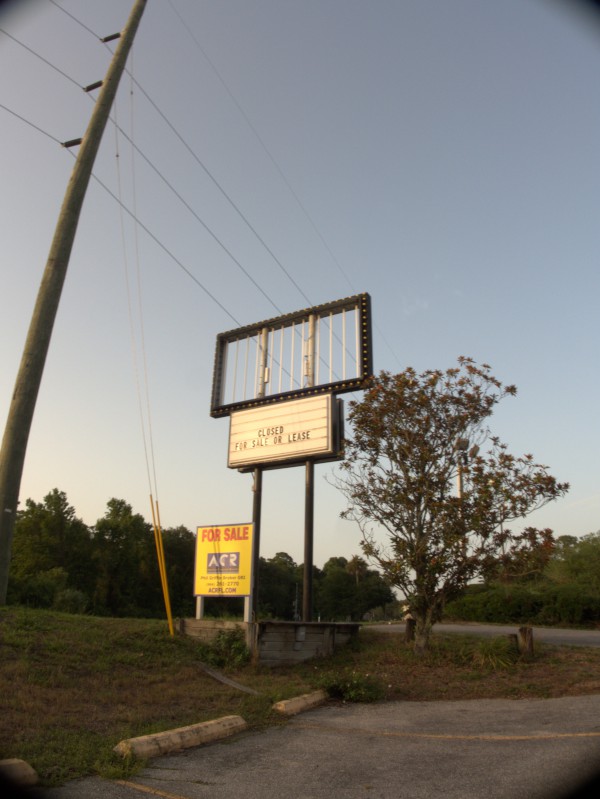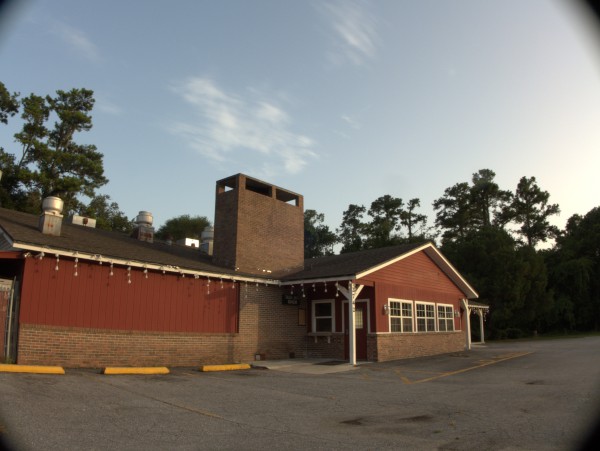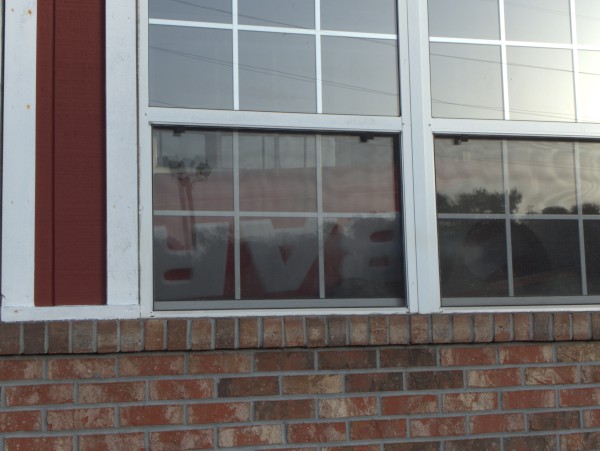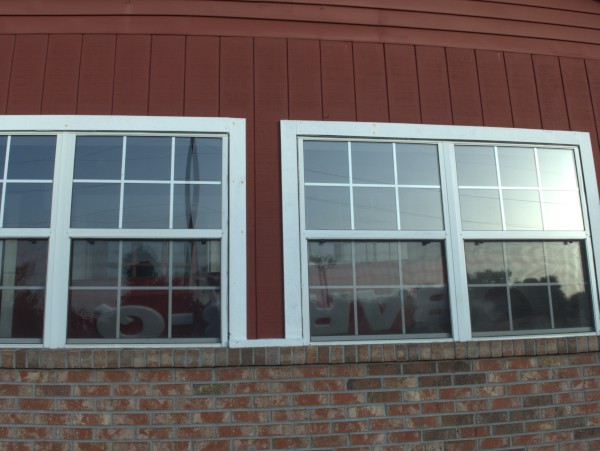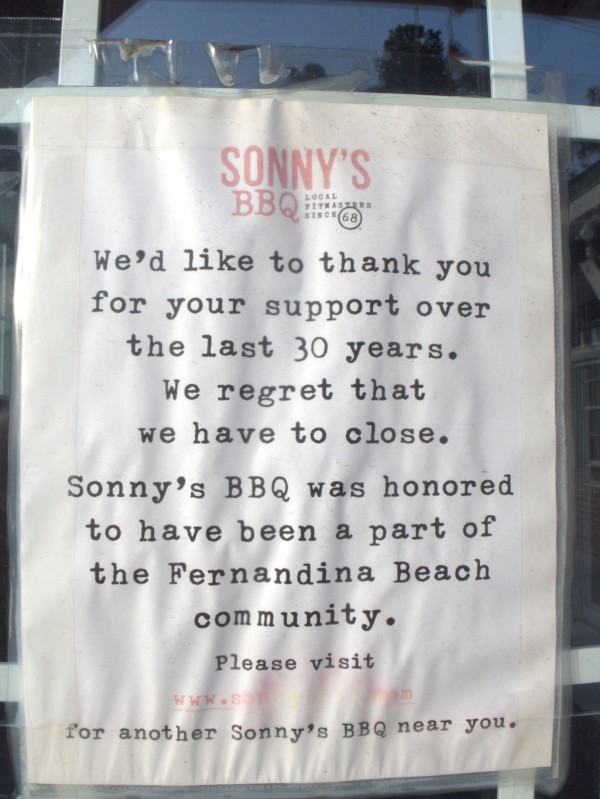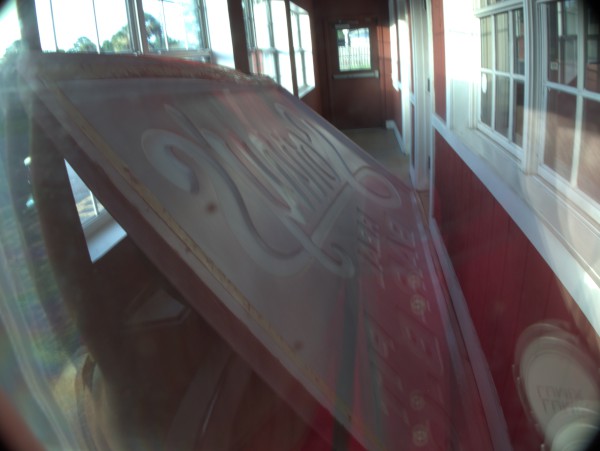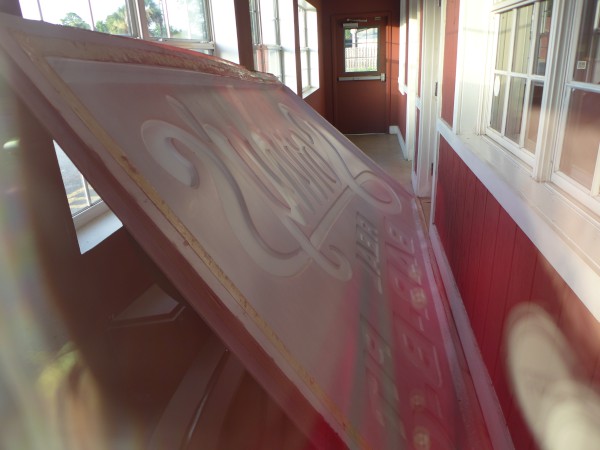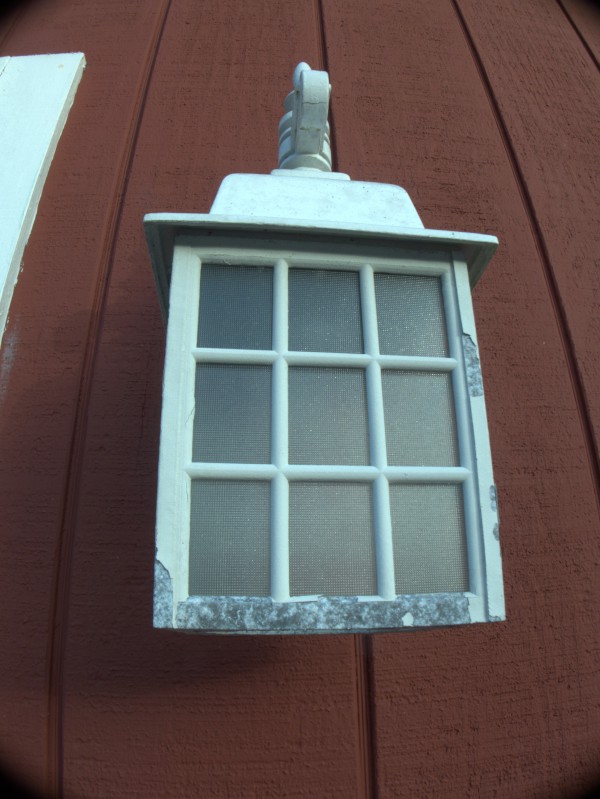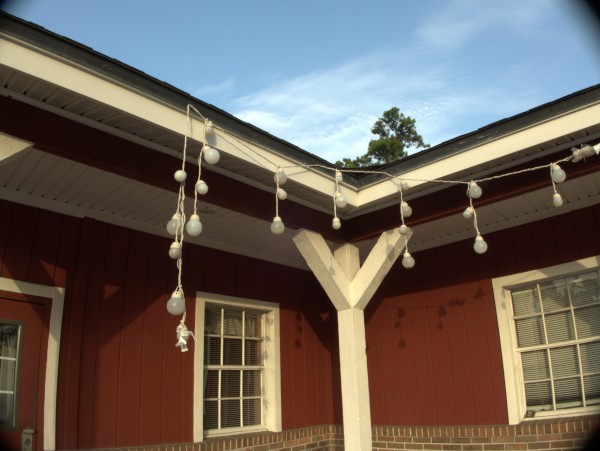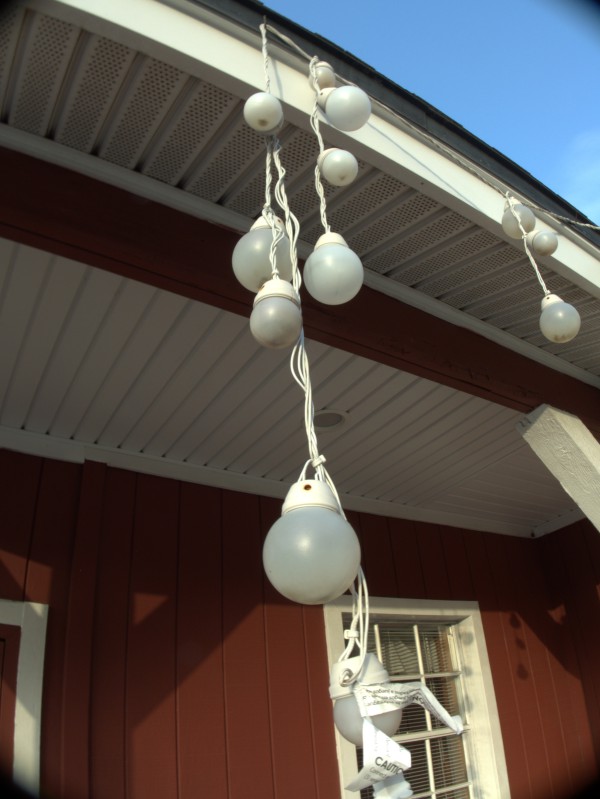 I have only eaten at any Sonny's once, and this was the one. For some reason, several years ago when we were staying in Fernandina, nothing would do for my niece but that she have some corn on the cob. My memory is a bit hazy, but I think she had been quite kid-finicky in restaurants on the trip and it was a chance to get her to actually eat something if we could find a place. In the event, it seemed that Sonny's was the only game in town for supper corn that evening, and we hied thither. I'm finicky myself so I had the salad bar, which was pretty good, and my niece did get, and eat, her corn, so all was well.
I know I would have noticed if the place, past Sadler Road on the way to the bridge, had been closed during my last trip in October 2014, and Tipadvisor page and pictures suggests the place probably closed in December of that year.
I passed many other Sonny's locations in my most recent Florida trip, so apparently the chain as a whole is doing OK.
Posted at 7:23 pm in Uncategorized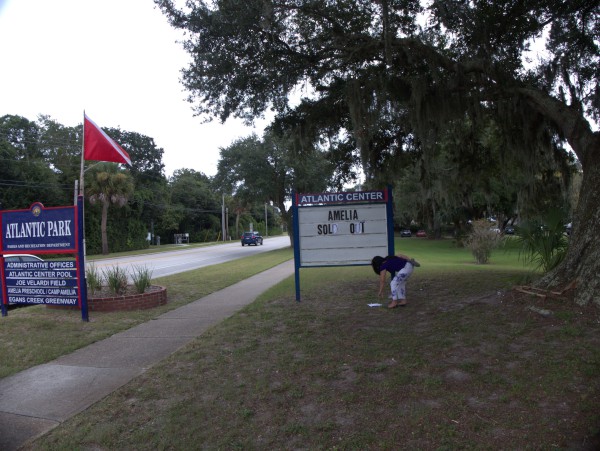 Well, I don't really need much of an excuse to visit Fernandina Beach, one of my favorite places, so when my sister noticed that there was an Amelia Island comics, steampunk, gaming and anime convention, , I decided to check it out.
Compared to the Charlotte Heroes Convention, Ameliacon was quite small. There was one exhibit hall, in the park on Atlantic Avenue which houses the municipal swimming pool, with gaming and presentation events in the town womens' center behind the park. It seemed to me also that the convention focus was definitely more on gaming, costuming and cosplay than on comic books, though there were some authors and artists there.
I certainly felt out of the loop on some issues! Magna/Anime character design generally hurts my eyes, so I was pretty clueless about one of the properties that seemed to be a very big thing Attack on Titan. There were a number of costumers basing their characters on that. I was also completely in the dark about what is apparently a very popular podcast Welcome to Night Vale, something the contest winning cosplayers based their presentation on.
I missed the morning presentation on Steampunk, having somehow convinced myself that it was in the afternoon, but did catch an interesting presentation by Joshua Johnson on doing video special effects on, basically, zero budget.
The audio for the presentations was the most problematic facet of the convention. I got the impression from listening to one of the organizers talk during the costume contest that someone had promised the convention a PA system and then left them totally in the lurch. I could follow ok during the effects presentaion, and parts of the Marvel/DC artist's presentation, but I gave up during the Homestruck panel where the panel were all using their indoor voices, and where I was only sitting in to try to figure out what Homestruck actually was anyway.
The costumers were out full force in the exhibit hall, and then at the closing costume/cosplay contest.
During the costume contest, it was announced that the convention would be shifting out of the fall and into February, so there will be no Ameliacon 2015. The next will be Ameliacon 2016 though they did announce a sequence of local get-togethers in advance of that. I certainly enjoyed myself -- I don't know that I would have driven that far for a convention of that size in a place I didn't have other motives to visit, but in the event, it was a nice trip.
Welcome Facebook users 11 July 2017: I see a lot of hits on this old page from Facebook today. Welcome to Columbia Closings. Normally this site focuses on Columbia South Carolina, but there are some other Fernandina pages you may be interested in:

A1A Gas Mart, 816 South 8th Street (Fernandina Beach FL)

Amelia Con 2014, Fernandina Beach Florida

Amelia Con 2016, Fernandina Beach Florida

Island Cinema 7, 1132 14th Street (Fernandina Beach FL)

Kmart, 1525 Sadler Road (Fernandina Beach)

O'Kane's Irish Pub And Eatery, 318 Centre Street (Fernandina Beach)

Sonny's Real Pit Bar-B-Q 2742 South 8th Street, Fernandina Beach FL

Topsy's Downtown Gulf, 710 Centre Street (Fernandina Beach)

A1A Gas Mart, 816 South 8th Street (Fernandina Beach FL)

Indian River Fruit Stand, A1A (Yulee Florida)

And check the Alphabetical Closings page for other Florida references.
And now back to the original post:
Well, I'm on the road, and didn't get all the pictures I wanted to take done beforehand, so I'm going to throw in a few ringers this week.