Work continues on the old Display Center plaza. In preparation for the opening of Chef's Store the powers that be have apparently decided that the old parking lot lights were no longer adequate, and the lot of them have been uprooted and stacked in a back corner. You can still see the filled holes in the parking lot at the site of the old poles. Presumably some new ones will be going in before long.
I'm not sure if E Z Bingo was shown the door with all the upfits to the main building, or if they just went under. At any rate, you can't play your cards there anymore. Personally, I'm not sure of the appeal of Bingo. If I want a game that involves yelling letters and numbers, give me Battleship...
UPDATE 21 November 2020: Updated tags, added map icon.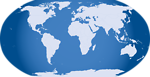 7 Responses to 'E Z Bingo, 655 Saint Andrews Road: 2012'
Subscribe to comments with RSS or TrackBack to 'E Z Bingo, 655 Saint Andrews Road: 2012'.
Leave a Reply