It appears that China Dragon restaurant on the corner of Farrow Road and Beltline Boulevard is gone. When I took these pictures, it was after the return date stated on the vacation sign, but the phone had not been disconnected, so I held off posting. Now the phone is cut off and when I drove by this evening, there were a couple of cars there with people who seemed to be looking at the property (though there is no "For Sale" sign).
I never ate at China Dragon but the building has been there forever, and stuck in my mind as a kid because of the rocky exterior. Since we went down that way so seldom, I had a poor mental model in my mind of exactly where it was, and would always be surprised when I saw it again.
The building design is clearly the same as this much restauranted building on Decker Boulevard, so going by the comments there, it was probably originally a Popeye's Chicken.
UPDATE 12 June 2009: Added Popeyes Chicken to the post title.
UPDATE 18 November 2019: Corrected address from 3313 Farrow to 3315 Farrow, added tags and map icon.
UPDATE 26 January 2022: Updating tags, changing "Popeye's Chicken" to "Popeye's Chicken & Biscuits" in the post title.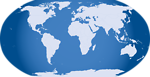 10 Responses to 'Popeyes Chicken & Biscuits / China Dragon, 3315 Farrow Road: 27 April 2009'
Subscribe to comments with RSS
Leave a Reply