I've written about D's Wings a couple of times before. The short version is that it's a local chain with a surprisingly large menu (including good grilled cheese sandwiches and raw fries!) that has gone through a rough patch over the past couple of years.
I think this location, on Columbiana Drive just past Columbiana Center, closed at about the same time the Blythewood and Clemson/Sparkleberry stores did, which was around October last year. I don't know the ownership structure of the chain, but I would speculate that there are several owners because other D's locations (Beltline & Parkland Plaza for instance) continue on.
If you've followed this blog for a while, you've come to know one of my photographic weaknesses, and I indulged it fully the evening I finally stopped by this location.
UPDATE 15 March 2013 -- It's now a Casa Linda:
UPDATE 29 January 2020: Add map icon, update post title and tags.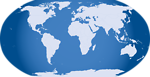 11 Responses to 'D's Wings, 285 Columbiana Drive Suite A: 2008'
Subscribe to comments with RSS
Leave a Reply