This Piggly Wiggly was in the High Point Centre shopping center at the north-east corner of Lake Murray Boulevard and Columbiana Drive. As far as I can tell, it closed in 2009, and seems to have pretty well put-paid to the whole plaza in so doing. I rarely get over to Lake Murray Boulevard (as you can see here, I still haven't managed to make it to this Pig in the daytime..) so I don't know the market too well, but this closing seems a bit odd to me.
This is one of the newer, larger, Pigs, so it's not one of the tiny old stores that they are trying to transition out of, and there's certainly no lack of traffic in the Harbison area. In fact, this store sounds as though it were a flagship of sorts, at least this story from 2005 paints it as the store chosen to do the public launch for PW's new "Pay By Touch" system.
This LoopNet listing has a daytime picture of the store with Pig branding (and confirms that it was built in 1994, which still seems pretty recent to me).
UPDATE 9 March 2011: Update closing date to 2 Feb 2008 based on comments.
UPDATE 22 June 2021 -- Now a Stars & Strikes bowling and fun center:

Also adding map icon and updating tags.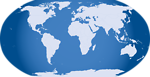 79 Responses to 'Piggly Wiggly #60, 800 Lake Murray Boulevard: 2 February 2008'
Subscribe to comments with RSS or TrackBack to 'Piggly Wiggly #60, 800 Lake Murray Boulevard: 2 February 2008'.
Leave a Reply