This is not the fancy Piggly Wiggly that was once at the top of the hill on Saint Andrews Road, but a later store. It was a typical Pig of its time, which was somewhat before the chain's current upscale push with stores like Forest Drive and Litchfield Beach. As I recall, I only stopped here once, and found nothing in particular to like or dislike. The plaza where it was located is below the Bush River Road / Saint Andrews Road intersection, near the industrial plant and Seven Oaks Park. It was the anchor store, and the whole strip has been hurting since it closed. I'm not entirely sure why that happened, but I think it may have been leap-frogged by the upscale new Bi-Lo which opened a few blocks down the road. The property was vacant for a while after the Pig pulled out, but is now some sort of fitness center.
UPDATE 2 Feb 2011: Added store number (102) and full street address to post title.
UPDATE 9 March 2011: Added specific closing date based on comment by commenter Andrew
UPDATE-2 9 March 2011: Oops! There were two Pigs on Saint Andrews road, and I got the wrong date and address. (Which also means it was not store #102..) -- Fixed.
UPDATE-3 9 March 2011: OK, the store number moved here from the other Saint Andrews store, so it was store # 102, just not the first location for store #102.
UPDATE 20 May 2021: Adding map icon and updating tags.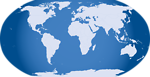 35 Responses to 'Piggly Wiggly #102, 4350 Saint Andrews Road: 5 June 2004'
Subscribe to comments with RSS or TrackBack to 'Piggly Wiggly #102, 4350 Saint Andrews Road: 5 June 2004'.
Leave a Reply