Judging by reviews, this Fatz may have been closed on a temporary basis since the start of the COVID-19 crisis, but now they have made it permanent.
To the best of my memory, this location is the only Fatz at which I have eaten. It would have been while I was living out of town, in the late 1980s, or early 1990s I think, and I was not impressed. I remember distinctly thinking something like Secret Sauce?: Mayo!
Now, I may have come on the wrong night, or ordered the wrong thing, because the Yelp reviews of the three Fatz locations I have looked at (this one, the one on Broad River Road and the one in Conway) show plenty of people who used to love the chain. They also show a recent precipitous decline in perceived food quality, service levels and physical plant maintainence. I just guessing here, but there seems to be a viscious circle going on with declining income leading to a decline in the things that bring in income. (By the way, what's up with both Yelp and Google showing reviews in other than newest first order? The recent ones are kind of the most important!)
It will be interesting to see what happens to this location, because while it is at an Interstate exit, it really isn't that easy to get to.
(Hat tip to commenter Thomas)
UPDATE 25 May 2021 -- This spot is now setting up to be another crab restaurant, The Juicy Crab:
UPDATE 13 September 2021 -- The Juicy Crab is now open in this spot: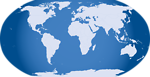 10 Responses to 'Fatz Cafe, 5590 Forest Drive:'
Subscribe to comments with RSS or TrackBack to 'Fatz Cafe, 5590 Forest Drive:'.
Leave a Reply