I believe this Hallmark store in Dutch Square occupied the same space as Browz-A-Bit.
I used to go into Browz-A-Bit all the time, but I can only specifically recall going into Kitty's once. As you may have gathered if you have read a lot of these posting, I'm a big fan of The Beach Boys, and for reasons which probably only make sense to them, they released a CD of live recordings and member solo tracks, Songs From Here and Back exclusively through Hallmark stores a few years back, and I picked up my copy (it's reallly pretty good) at Kitty's.
This story from The State says that sales at the Dutch Square location had declined from a million dollars a year to two hundred and fifty thousand, a decrease of 75%! Given that, I can see how closing the store made sense. Obviously this is bad for the struggling mall though. It's recently lost two national brands with this and Chick-Fil-A closing. On the plus side, it has gotten two new local restaurants, though the re-opening of the D'Avino's space as another pizzeria probably really only counts as restoring the status-quo from a mall point of view.
24 August 2022: Updating tags and adding map icon.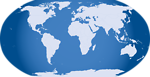 6 Responses to 'Kitty's Hallmark, Dutch Square: Feb 2010'
Subscribe to comments with RSS
Leave a Reply