Archive for April, 2013
This Burger King, between Roper Pond and the defunct bank on Trenholm Road, is the latest Columbia BK to close down for remodeling. They seem to be cranking through these upfits pretty expeditiously, so I wouldn't expect it to be closed for more than a month or so.
(Hat tip to commenter Matt)
UPDATE 11 June 2013 -- Open again!
UDATE 22 April 2014: Changed the post title to add "open again".
Well, I finally got by the Saint Andrews Road Kmart, and it looks like whenever the final date is, it is definitely not long for the world.
I don't really understand why Kmart does store closings like this. Kmart a chain. It's not a chain that's in great shape, but there *are* other stores. It seems to me that it would make more sense to have a couple of trucks come in and take stuff either to the warehouse or directly to other stores, especially the small stuff like the jewelry department. Just looking at it cold-bloodedly, that would have to be cheaper than continuing to pay salaries and utilities for an extended closing period..
(Hat tip to lots of people)
UPDATE 20 May 2013 -- Well, Sunday 19 May was the last day of retail operation -- they will be open next week to sell the store fixtures only. I got some $0.19 Jazz CDs and a George Thoroughgood concert DVD for $0.29..
UPDATE 7 October 2019: Add map icon and update tags.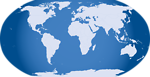 Posted at 11:17 pm in Uncategorized
Well, it appears that Pop's NY Pizza on Harden Street is no more. However, it also appears that this was more a re-flagging than a complete reboot as the new operation just switches out the first word to become Liberty's NY Pizza.
In either case, I've never been enthralled with the New York style of pizza, so I never got around to Pop's and though I wish them luck, probably won't to Liberty's either.
Posted at 11:13 pm in Uncategorized
While I was in Springdale last weekend getting some Jewelry Warehouse pictures, I noticed this building set well back from the road. For some reason, perhaps the parking sign for the adjacent business, I expected I would find that it was some sort of lawn & garden store, but a little googling reveals it as the site of several light industrial operations, both in construction and fishing. (Google also claims 3142 is the Springdale Shopping Center, but I think that must be the strip mall on the next lot).
Note the stone facade on the porch of the building. You don't see too much of that anymore.
Posted at 1:07 am in Uncategorized
Posted at 12:01 am in Uncategorized
It seems to me that I recall this place on the corner of Harden and Rosewood being a TV repair place at one time. Certainly Kiddie Korner was far from the first operation there, though to date, it seems to have been the last.
Osaka replaced San Jose Express in Sunset Center near the zoo botanical garden sometime after June 2011, though the space really looks too small for a Japanese Steakhouse.
Apparently a Greek restaurant is coming soon, though that puts them rather close to Grecian Gardens. I see from looking back at the San Jose closing that the Italian restaurant has changed over too, from Tony's to Delucca's (and the tasty looking ice-cream cone is gone).
(Hat tip to commenter James)
Posted at 10:57 pm in Uncategorized
Judy's was the follow-on operation to Baker Brothers American Deli in this outparcel building at the Target shopping center in Lexington.
I hadn't really checked the building out since dong the Barker Brothers closing, so I wasn't sure when I took the daylight pictures here whether Judy's was coming in or going out -- there was certainly some sort of activity inside.
Commenter Russ later pointed out that it was in fact a closing, and the later nighttime pictures show the place with real-estate info in the windows.
(Hat tip to commenter Russ)
UPDATE 20 August 2013 -- Work on becoming Chicken Salad Chick has begun:
UPDATE 10 March 2014 -- Chicken Salad Chick is open:
Posted at 11:24 pm in Uncategorized
This Chinese buffet next to Big Lots on Two Notch had been a fixture for many years, and I expected that it would be for many more. I can't think of anything that changed in the area recently, but in the event, apparently not.
Posted at 12:01 am in Uncategorized
I've done a number of closings on various Quiznos around town as you can see if you check the Alphabetical Closings list. This one is just east of the Brickyard Shopping Center, and in fact has stoplight access to Two Notch from there if you go around the back way. I don't have a lot to say about Quiznos. As I observed in another post, I ate at one once and it was OK, though nothing that drove me to seek out another.
(Hat tip to commenter kholler)