Archive for the '707 Harden Street' tag
The Barn was the follow-on operation in this Harden Street storefront to Pop's NY Pizza.
The State notes this place's closing in an October 2019 story, and puts it down to the Harpootlian crusade. Ironically in the story they ran to note the opening in February 2017 the focus was on how The Barn would *not* be just another college-catering late night joint.
This LoopNet listing for the property has a picture of The Barn signage still in place.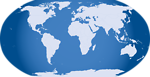 Posted at 12:23 am in Uncategorized
Commenter MB reports that Liberty Pizza in the old Pop's location is closed. After peering inside, I would like to ammend that report: Liberty Pizza is not mearly closed, but truly most sincerely closed:
(Hat tip to commenter MB)
Posted at 11:17 pm in Uncategorized
Well, it appears that Pop's NY Pizza on Harden Street is no more. However, it also appears that this was more a re-flagging than a complete reboot as the new operation just switches out the first word to become Liberty's NY Pizza.
In either case, I've never been enthralled with the New York style of pizza, so I never got around to Pop's and though I wish them luck, probably won't to Liberty's either.