The Barn was the follow-on operation in this Harden Street storefront to Pop's NY Pizza.
The State notes this place's closing in an October 2019 story, and puts it down to the Harpootlian crusade. Ironically in the story they ran to note the opening in February 2017 the focus was on how The Barn would *not* be just another college-catering late night joint.
This LoopNet listing for the property has a picture of The Barn signage still in place.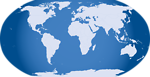 Leave a Reply