Archive for the 'warehouse' tag
From what I can gather, Bluff Road warehouse was a SCANA property that then went to Dominion Energy.
According to this realty flyer it is a 9000 square foot building on a on a 1.6 acre site. Obviously Dominion is still in business, but I guess they just decided they didn't need this facility for whatever SCANA needed it for.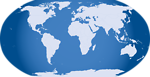 I noticed this large brick warehouse on Shop Road last month, but haven't been about to find out much about it online. Apparently it was Colonial Warehouse. This LoopNet listing has some details, though it says the property is off the market, which I am pretty sure is incorrect. Anyway, it's a 266,488 square foot building on a 10 acre property. The listing also suggests "The site is ideally suited for a multi-family or student housing development", because heaven knows we don't have enough student housing in Columbia.
If you look at the Google Maps aerial view, you can see that, at that time anyway, the property is well supplied with porta-potties. Not sure what that is about, as otherwise there does not seem to be any work going on there.
Noticed this nice old-school brick warehouse on Shop Road the other week. They list in the Feb 2007-Fe2008 book, but not the Feb 2010 one, so I'm tagging it around 2009. This building has the stair-step facade that was very common on older businesses for some reason.
The real-estate listing says it was built in 1940, which I can believe and is 52,313 square-feet on 2 acres.
Posted at 1:21 am in Uncategorized