Archive for the 'veterinarian' tag
The Cat Clinic veterinarian's office has moved from 4039 Trenholm Road (where it followed a coffee house) to 4600 Trenholm road, next door to Lollipop Lane daycare.
No word on whether it moved on On Little Cat Feet.
UPDATE 5 November 2020 -- This building is setting up to be a StrongHold Gym:
UPDATE 12 May 2021 -- The gym, which was to have opened last year seems to have stalled out: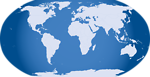 Posted at 10:59 pm in Uncategorized
This building was built as a Taco Cid and I ate there from time to time in the 1980s. I believe that Bright Animal Clinic was the first, and so far only, operation to use the building since Taco Cid left.
The clinic's closing sign mentions that they were established in 1971, so a) This is obviously not their first location and b) That's a 40 year run, and sounds like a well deserved retirement.
It will be interesting to see what happens with the building. There still have been no takers for the nearby Olive Garden and Red Lobster buildings, but the nearby laundry does OK, and there should be a fair number of ofice workers in the area after the county finishes the takeover of Decker Mall.
(Hat tip to commenter Matt)
UPDATE 18 April 2013 -- It's to be an Atlantic Seafood:
UPDATE 25 April 2013 -- The building sign is up:
UPDATE 17 February 2014 -- Atlantic Seafood is finally open:
This interesting looking "modern" building on Sunset Boulevard across from the Lexington Place shopping center caught my eye in the late afternoon sunlight a few weekends ago.
You can see the fenced in pet-run area on the far side of the building, but the vets have moved to 109 Palmetto Park Boulevard. Perhaps they were zoned out of this office. I note that the LoopNet listing for the place says:
Free standing building on 1 acre. Would make excellent Doctor's office, Dentist office, Salon, Spa or similar uses. Prohibited uses include veterinary related types.
I know dogs can be noisy, but it couldn't be any worse than the traffic on Sunset Boulevard!
UPDATE 25 May 2016 -- Now a strip mall anchored by Smashburger: