Archive for the 'Sunset Court' tag
The Karate Dojo moved into this space in the fall of 2012, occupying the old Wood Zone space at Sunset Court.
As of now, they have moved about half a block toward Columbia to 2225 Sunset in a building I somehow managed not to get a picture of.
UPDATE 17 June 2022 -- Here is their new building: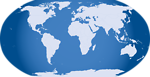 Commenter Bobby reports this location closed as of today (16 February 2017). It's not a surprise as it's been in the offing for several months. As to what's next, as The State reported in December:
In the spring, the location will become home to the second area Charleston-based East Bay Deli. East Bay opened its first area location at 1426 Main St. in Columbia's The Hub apartment complex downton on Nov. 14.
I used to eat at this location every few months. I liked to get the Pumpkin soup in the winter. Along with a bread bowl, it was a very nice meal. I enjoyed the white chocolate macadamia nut cookies as well; something they don't have at Panera. They used to have a pepper grinder at the condiment station that was nice as well.
(Hat tip to commenter Bobby)
UPDATE 18 February 2017 -- Well, they certainly started into the remodeling quickly:
Posted at 1:20 am in Uncategorized
I don't have a street number and so couldn't find out the name, but this little vacant lot adjoining Sunset Court was a used car operation in the not too distant past, though as you can see, their stock is now rather limited:
Posted at 12:31 am in Uncategorized
As I've mentioned before, I have a soft spot for Fred's though the Columbia stores were all somewhat out of my way. I'm starting to think though that for whatever reason, perhaps because Dollar General got here first, Columbia simply isn't a Fred's town.
Glancing at Google News for Fred's stories makes it appear that the chain is in pretty good shape overall, but when this and the Decker store join the Cedar Terrace store on the closed ledger, half of the Columbia locations will have gone under.
This will be a big blow for Sunset Court (love that marquee), which has already recently lost Wood Zone.
(Hat tip to commenter Larry)
Posted at 12:13 am in Uncategorized
I have an uncle who's quite accomplished at woodworking, but I myself can't drive a nail straight, and had no idea there was a woodworking supply shop in Sunset Court.
As of Saturday, the closing sale was apparently still going, so screw up your resolve, think a bit, hammer out a plan, pick a route and hop a plane on over there before it's awl gone and you just have to think of what mitre been.
(Hat tip to commenter Larry).
UPDATE 8 September 2012 -- The place is now The Karate Dojo. (Also added the Sunset Court sign above)