Archive for the 'South Holly Street' tag
Leash The Kraken!
I thought I had done a closing for The Kraken the first time it closed, a few years ago, but I cannot now find it, so either I'm just wrong, or it got lost in the database crash a while back.
Anyway, I'm afraid I know very little about the place other than it had a cool name and was in a neightboorhood I don't normally associate with restaurants.
Here is a take from The Free Times and one from The State.
(Hat tip to commenter Sidney)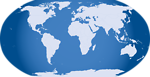 Posted at 12:07 am in Uncategorized
Judging from the reviews and menu, I think I might have liked The Tap Room though I rarely eat in the Rosewood Area. The building is somewhat interesting as it is on a steeply sloping lot at the corner of Rosewood and South Holly. From the Rosewood side, it looks like a two story building at street level, but from the South Holly side, you can see the third level below Rosewood.
(Hat tip to commenter Midnight Rambler)