Archive for the 'Plumbers Road' tag
I don't go down Plumbers Road(*) often. I've been to the travel plaza a few times, which is like stepping into the 70s again, and I've done a couple of closings there, but it has a few things you wouldn't expect to find, like a church and hotel along with the industrial building like this.
According to their site Speedy Pak was founded in Myrtle Beach in 1970 and and provides "expedited deliveries", "white glove service", and "in home deliveries". If google can be believed, they have moved from this I-20 frontage north a block to 201 Mcleod Road.
(*) Anyone know why it's called that?
It's been a few years since I noticed this, but somehow I never got around to mentioning it: The Pizza Hut attached to the Columbia Travel Center plaza closed up shop a couple of years ago. As I recall, it was not a full Pizza Hut, but one of the "express" type operations.
I suspect it was a highly unpleasant job, but someone apparently climed the sign tower to elide the "Hut" portion of the Pizza Hut placard!
UPDATE 26 June 2023: Updating tags and adding map icon. Also, just noticed I apparently have this Pizza Hut listed twice, once on the Wilson Boulevard address, and once on the Plumbers Road address. Oh well.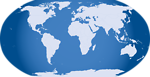 Posted at 2:17 am in Uncategorized
Here's a vacant building I noticed driving I-20 westbound, and seems to have had a number of car-related operations in it over the years.
The name that comes up most often in google searches on 217 Plumbers Road is T O C Classic Cars & Trailer Sales (with some variations on the name). The name is always written with spaces between the 'T', 'O', & 'C', so presumably it stands for something, but I never saw it expanded. One of the google hits gave me their old URL, and I was able to find an archived version of their site from 2005 here, giving their mission as:
T.O.C. Classic specializes in restoring the 1967 to 1973 Camaro.
They were in the 2008 phonebook (printed Feb 2007) but not the 2009, so presumably they closed during 2008. Perhaps they fixed all the Camaros..
All I know about Summit Muscle Cars is that they took out an ad on the autabuy site which is still up, but which basically says nothing about the companay at all, though it does have a pretty cool flaming logo graphic.
Rock Hill Public Auto Auction is actually the first google hit for 217 Plumbers Road. The name makes its line of business pretty clear, though it is a bit mystifying why it was not in, you know, Rock Hill..
And finally Schroeder's Towing does not show up in google at all, despite still having a sign on the building window. Given that the whole lot is surrounded by a scary electric fence, my conjecture is that it was the most recent operation in the location and needed some deterrent to people attempting to untow their cars.
UPDATE 29 March 2014 -- It's now Berkeley Outdoors, which seems to be a boat store:
The point when North Main Street turns into Wilson Boulevard and crosses over I-20 never seems to prosper for some reason. Or at least so it seems with it having lost Denny's, Gaz-Bah and Pizza Hut.
I suspect the Pizza Hut was one of those brand-destroying kiosk type locations and probably no big loss, but I used to notice the sign when I lived in Aiken, and would travel I-20 west many weekends. I thought I was familar with most Columbia Pizza Huts and could never quite place where it was, as I was expecting a freestanding building.
I have to say that the enclosing "Travel Plaza" has seen better days and is confusing to get in and out of to boot. I had no idea until I took these pictures that the little I-20 industrial frontage strip is called "Plumbers Road". I wonder if it had a plumbing dispatch office on it and got named that during the great 9-1-1 sevice street naming binge of a few years back or it has always been that. There is also a Day's Inn a bit further down the street, and I expect they must work really hard to find "reasons to pick our location" on their marketing...
UPDATE 26 June 2023: Updating tags, adding map icon. Also noticed this Pizza Hut is listed twice with the other listing under the Wilson Boulevard address. Oh well.