Archive for the 'Oak Street' tag
Driving on Laurel Street recently, I noticed that something is going on at the public housing development of Allen Benedict Court. I recalled that there had been a fatal gas leak there in 2019, but had missed the follow-up that all the residents had been moved out and the place scheduled for demolition this month.
The development, in the square bounded by Harden Street, Read Street, Oak Street & Laurel Street, was built in 1940 and in those Jim Crow days was the Black counterpart to the Whites only Gonzales Gardens, which was itself recently demolished.
This State article has some reflections on the history of the complex, which went from a safe place to raise kids in the beginning to problematic in recent years. According to WLTX final enviromental testing before demolition has begun.
UPDATE 15 November 2021 -- As of the time of these pictures, (23 October 2021), it looks like demolition is complete, though the rubble has not been cleared. There does appear to be one building which has been left. For historical purposes perhaps?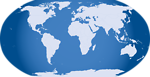 Posted at 1:44 am in Uncategorized
This little building on Oak Street in the block between Gervais & Senate Streets caught my eye the other day. Although I must have seen it in operation many times riding downtown as a kid, I have absolutely no memory of it. As far as I can tell, there isn't even a street address on it anywhere, so google isn't particularly helpful either. To my eye, it was clearly a store, perhaps a small grocery, at one time.
Looking back at the post I did for the building in front of this on Gervais Street, I would guess from the paint jobs that the two buildings have the same owner.
Posted at 1:31 am in Uncategorized
First let me note that although no description of Myrtle Square Mall would be complete without the famous clock, I did not take that picture. It appears in the Wikipedia entry for the mall, and has been explicitly released into the public domain.
What can I say about Myrtle Square Mall? For many years, it was the mall on the Grand Strand and the "general" shopping destination on any beach trip. To be sure, there were outlet and specialty malls like Waccamaw Pottery, but MSM was the "it" place.
As kids, of course, The Pavilion was first in our hearts and minds, but over the years we took many trips to the mall as well.
It had a different mix of retail than anything in Columbia, with anchor stores I never saw elsewhere like Peebles as well as standard stores like Sears and Eckerds. For me, the main attraction was the book store just off the clock court. I cannot now recall the name, but it was either completely independant, or part of a small chain that never opened in Columbia, and I found that it had an interesting selection of science fiction books that I didn't see elsewhere. Recall that in those days the only books you knew about were the ones you saw on the shelves -- there was no Amazon where you could search for any book in the world, or that would recommend books to you based on your previous purchases. I can particularly recall finding there a a Virgil Finlay collection I had never heard of, and had no clue existed. Finlay was an old-school SF pulp illustrator who had an amazing black & white line and stipple style that was unsurpassed (in my opinion) until Stephen Fabian came on the scene, and in retrospect I think Finlay's work has aged better than Fabian's. Anyway -- I bought the book :-)
The record store (whose name I have also forgotten) seemed to have slightly different selections than the Columbia stores as well.
Apart from the stores, obviously I have to say something about the clock. It sat above the central court, and was a marvel of conceptual design. The version pictured above is in fact one of the later versions -- the first version had 60 colored balls suspended from the ceiling in a circle with suspened numbers (similar to those pictured) at every five minute mark. The bulk of the balls were one color, with the ones at the five second intervals being another. As ever second passed, another ball would illuminate until all 60 were lit at which point they would all go dark and the next numeral would be illuminated for the current minute. Hmm, or maybe the numerals were for the hours and there were seperate balls for the minutes. At any rate, you could sit there and watch the time pass before your eyes so to speak. It was not a particularly easy clock to read -- it always seemed to take a minute to figure out just what was lit, but it was a fun clock to read.
I remember a number of interesting solo trips to the mall. The first was when I had just started to drive. My mother and I had gone to the beach to winterize the beach house, and having done that, she agreed to let me drive while she walked on the beach. Well, that's an always risky permission to give to a teenager, and I headed straight to the mall, despite it being a 25 mile drive one way. I had no particular goal other than I was, by gosh, going to drive, but I did end up getting some Trixie Belden books for my sister's birthday from Sears of all places. Needless to say my mother was not pleased at being ditched for three hours longer than she had planned to be...
Another trip to Sears years later (and near the end of the store's life) for dryer parts also yielded a trove of retro flashlights of the kind I grew up with, and which I thought were no longer being made -- I still have four or five.
I'm unsure why Burroughs & Chapin decided to deep six the mall. Certainly it was somewhat dated, but that could have been fixed by a remodel. I suppose access was an issue, but it's not like there's an Interstate in Myrtle Beach, -- the replacement mall at Coastal Grand may have slightly better traffic at US-17 bypass and US-501, but it's not a slam dunk.
At any rate, by 2005 most of the stores had made the transition, and in 2006 they started knocking Myrtle Square Mall down. The fact that B&C owned the replacement mall meant that Myrtle Square never went through the "death of the old mall as the new mall draws stores and traffic" phase. It was not in B&C's interest to eake rents out of Myrtle Square while firing up Coastal Grand.
On the other hand, they seem not to have had any Plan B for the Myrtle Square Mall site. Currently the huge tract bounded by 23rd & 27th Avenues North on the north and south sides and Kings Highway and Oak Street on the east and west sides stands vacant (as does the other large B&C tract at the old Pavilion site). It's hard to believe that two such prime tracts in the heart of Myrtle Beach have sat vacant for so long. (Well, not completely vacant -- there's still an Office Depot which must have had a long term lease, and I saw signs of homeless presence in the bushes).
Posted at 1:01 am in Uncategorized
OK, I need some help with this one. The only things I know about this building are that it seems (there is no address on it) to be at 2250 Gervais Street, it was built in 1945 and is 280 square feet...
Just from the looks of it, I would say that it started life as a walk-up, window-service, restaurant. I know that over the years, I've seen a number of different operations there, but at this point, I can't bring any of them to mind.
In particular, I can't figure out why it seems to have a cairn out front: