Archive for the 'memorabilia' tag
One of the congratulatory graffiti on the windows of this Murraywood Centre personalized gifts store mentions that they have been in business for 26 years, which is certainly a good run and prelude to a well deserved retirement. Their Facebook page has some of the details.
It looks like the final sale is already ongoing, so you'd better get down there soon if you want to check it out.
(Hat tip to commenter Andrew)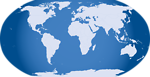 Locker Room was the follow-up operation in this suite to Corma's Nutritional Supplements & More, which closed in 2015. With both Locker Room and Ed Robinson now recently gone, the building is completely vacant, and I have to wonder if it is long for the world. The building was clearly built as an old-school service station, and I have to think that property on this stretch of Forest Drive leading to the Interstate interchange is too valuable now to leave something like this taking up a lot. (Though I personally like the canopy look).
When I was taking pictures of Save a Lot on Saint Andrews Road, I noticed this vacant corner suite. I had no memory of it, despite having taken pictures there a number of times, but a little digging established that this was a Jewelry Warehouse location. Specifically, it was The State recommending the spot for
a commemorative poster featuring our next-day newspaper and sports section front pages
(of the USC baseball team's national championship) that included the elusive suite number.
If that was the last tenant, this spot has been vacant going on 7 years now.
Posted at 11:46 pm in Uncategorized
I'm not exactly sure what a Greek store would sell. Items branded with the logos of popular fraternities and sororities, I guess. Or it could be actual products from Greece, but I think I would have noticed that.
Anyway, the adjacent Petal Botique at 743 Saluda Avenue will be expanding into this space.
Posted at 2:10 am in Uncategorized
Because 1928 Rosewood Drive was the site of Chippendolls, which is one of the more popular posts here, I always notice the buliding when I drive by.
The other day, it seemed to me that something was different, and it finally hit me that I was pretty sure that Gamecock Stop had occupied the whole building at one point. Looking back at my photos for Chippendolls (like the first one above) I confirmed that, as does this Loopnet posting.
Google also turned up an entry for S & S Art Supply in the "B" part of the building. Apparently that came and moved before I even noticed Gamecock Stop vacating that part of the building. This blog post says they opened on 8 Aug 2009, and apparently sometime this year they moved to 1633 Main Street.