Archive for the 'medical' tag
I thought I would be able to read the "move" date from the door sign, but in the event my picture came out to be more of my hands and the camera than the actual sign. At any rate, Trident Pain Center has moved from this office park on Sunset down the hill from I-20 to 176 McSwain Drive.
Which leaves only the question: What have they got against Robert Carter?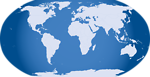 This urgent care beside Richland Mall had been up for sale a number of months, but continued to operate while that was ongoing. At this point it has either sold, or they have given up. At any rate AFC is now closed, and the building is undergoing renovations. The permits are made out in the name of a medical company, Prisma, so it is not clear to me if this is a completely new business coming in, or if AFC is part of Prisma and will be back after the upfit.
UPDATE 22 January 2020 -- Well, the construction is done (apparently), the branding is down, and the real-estate sign is out. The interior still looks like a doctor's office though: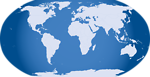 Medical home oxygen supplier Aerocare has moved out of this Sunset Boulevard plaza (which also housed Riveras Mexican) and over into Cayce on State Street south of Knox Abbott. Their new location is the second building in the pictures above.
I haven't driven by in a while, but the Sunset storefront was still empty last time I checked.
According to this site Palmetto Health leased this whole building and "[t]he building has a procedure area, a nursing station, and rehabilitation room". You can see a picture of it in operation here.
I believe that as in the Decker location, they may have moved in a different direction, because as far as I can tell from the phonebook, this practice has not been relocated.
I was eating lunch at Grecian Gardens the other day, and noticed that the building next door (North) was vacant. It turns out that this was the former location of Agape Primary Care & Therapy who have now moved down the road into Lexington at 4711 Sunset Boulevard.
Posted at 11:43 pm in Uncategorized
This building on Two Notch Road near Alpine has a sad history, as it started as the practice of respected Children's dentist Doctor Harry Sunshine who was tragically killed in a hit and run accident in 2001 as described in this newspaper image.
Since then, it has apparently been a number of medical offices, most lately for Griffin Clinic Of Chiropractic who occupied the space until earlier this year.
I must say that while the building is not very impressive from the front, the back is quite interesting, and looks out over a fairly good view.
Posted at 11:10 pm in Uncategorized
I remember going to this Doctor's Care, in Triangle City right next to the former First Citizens sometime back in the early 2000s for something or other. It was perfectly fine, and they set me up with a prescription with a minimum of waiting.
I had noticed it was closed sometime ago, but never got around to getting any pictures until recently. When I did, I found that it actually is *not* closed -- they actually moved shop to 2836 Augusta Road where they still are. I don't recall any issues with the building, so I'm guessing they simply get more visibility and drive-by traffic at the new location.
As I was taking pictures of the Burger King next door, I noticed that this Doctors Care center on Atrium Way & Two Notch was gone.
Looking in the phonebooks, it appears that it probably closed in 2009, which surprises me because I was sure I had been there more recently than that.
In fact, I went here several times over the years, most recently when I stepped on a nail in the nearby Home Depot parking lot. While, of course, it's never pleasant to go to a doctor's office, they generally seemed to get me in and out fairly quickly, and with my problem resolved or prescribed.
UPDATE 26 October 2012: As mentioned in the comments, this Doctors Care is now at 10040 Two Notch.
UPDATE 14 November 2012 -- Here are some pictures of the new location:
UPDATE 20 July 2016 -- The Atrium Way building is now Wellspring Family Medecine:
Posted at 12:22 am in Uncategorized
Spring Valley Commons is the Bi-Lo shopping center at the corner of Two Notch and Rabon Roads. I've always thought of it as a strictly retail location, but the old theater has added an office suite in addition to the self-storage slots, and this storefront on the Bi-Lo side seems as though it would have catered much more to doctors' offices than to walkup traffic. I'm not sure when it closed, but it is listed in the February 2012 phonebook, so I'm just going with '2012'.