Archive for the 'meat' tag
As far as I can tell East Bay Gourmet was a Charleston area based butcher chain founded in the early 90s which later expanded into Columbia & Wilmington. An old version of their web site is archived here.
Their local operation was apparently in this Two Notch building until around 2013 after moving from 1465 Bella Vista Drive, down the street from the former Studio 54. They are not listed in any location in the current phonebook, and the web site is no longer active, so I believe the whole chain has closed down.
I'm not sure if this place on Two Notch next to Tiffany's is closed yet, but it was in the final stretch when I took these pictures a few weeks ago. Apparently the owner is retiring. They opened on 4 April 2006, so that's a ten year run, not bad at all.
(Hat tip to commenter Amy)
UPDATE 11 October 2018 -- I should mention, that for whatever reason, this place never did close. Perhaps the retiring owner changed his mind, or found a buyer for the place as a going concern:
UPDATE 11 February 2020 -- As of May 2019, this place is closed as per the comments. And the follow-on operation is All Lacquered Up Nails & More: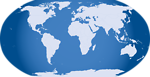 Posted at 11:09 pm in Uncategorized
Local butcher shop Ole Timey Meat Market has moved their Rosewood Drive location from the former Keg O' Nails building to the former Edens Food Stores / bodyFit / Jaime Scott Fitness building a number of blocks east.
As you can see, there is already ongoing work on the 3008 building, so apparently it will not be vacant long.
(Hat tip to commenter Mike)
I wrote about this place before, or at least it's main building when I did a closing for Piggly Wiggly Store 62. After The Pig closed, the building became a Gold's Gym which with this demolition moves to the old Sofa Express slot at Sandhill (apparently with plans for the old Ashley Furniture Homestore storefront as well).
As of Sunday 20 June 2010, the site is in sort of an odd state. From the front it almost appears untouched, but most of the back side has already been completely gutted or torn down, leaving the facade as sort of a potemkin shopping center.
According to commenter "mg", Dick Smith Nissan will be locating here eventually.
While going out towards Sumter to cut a tree recently, I noticed that the Ole Timey Meat Market on Garners Ferry Road (opposite the new Walgreens) is gone.
I have to admit that I've never been in an actual "butcher shop" -- we always got our meat from the supermarket growing up and inasmuch as I have any concept of a butcher, it would be Alice's boyfriend on The Brady Bunch.
I believe there is still an Ole Timey Meat Market open on Saint Andrews Road.
UPDATE 31 December 2009: It turns out this location has not closed but has moved to Rosewood Drive (see the comments).
UPDATE 16 August 2017 -- Now a pawn shop: