Archive for the 'McKenzie Beach' tag
Posted at 2:42 am in Uncategorized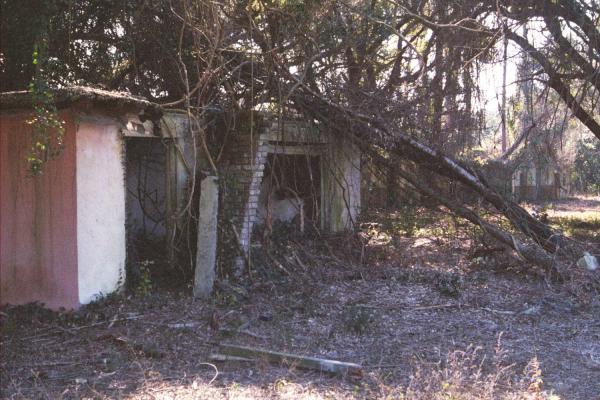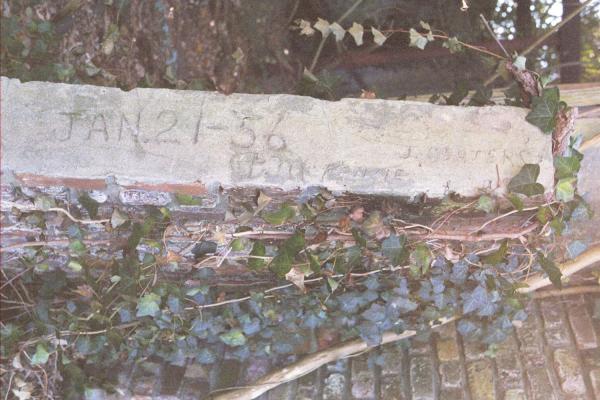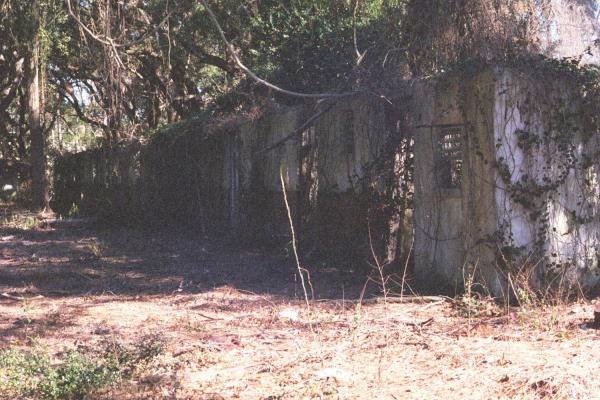 This motel is a landmark which has existed for all of my life, but which I never (in memory) saw until 2006. This motel is on the east side of US-17, just south of Gullie's Shell station, and north of the Georgetown credit union. To say that by 2006 I had driven this stretch of road more than a few times understates it a bit, but I never had the least clue that there were buildings just off the road -- the whole place was so overgrown as to be completely invisible. Apparently the lot was partially cleared late in 2005, and when I was down that winter, I had quite a What the heck did I just drive by? moment as I passed by the first time after that.
Graphitti in a concrete slab at the old office building dates this place to early 1956, and the fixtures all have that mid 50s look as well. In fact, the bathroom tile looks a good bit like what I have at home which is almost exactly the same vintage. I have no idea what happened to the place. It certainly wasn't (and isn't) uncommon for Grand Strand businesses to fail, and the south strand was very isolated and non-commercialized for quite a while. For years the abandoned cabins of another motel sat at the South Causeway of Pawleys Island, more or less where the Food Lion now is. In fact for years, the only motel south of Murrells Inlet was the Quality Inn Seagull -- most people then and now rented houses to vacation in the area.
The whole area is being further cleared now, all the way back to the marsh. I suspect work would have started sooner after the initial clearing of the motel except for the economy. At any rate, I suspect the whole thing will be houses before too long, and I fully expect the motel to be knocked down before the year is out. (I've already got my shower handle, to go with my other one from Douglas.)
If anyone knows what the motel was called, when it closed, or why it closed, sound off!