Archive for the 'lawyers' tag
This building, a former Lawyer Lisa office (she moved in 2022), and several other things (click the address tag below) is not long for the world now. I presume it will go as part of the I-26 construction project, but for whatever reason, it is already half torn down internally. What I can't speculate about is why anyone would would have tacked up U-Haul Storage sliding doors on the left side, or what the white board notations on the front mean.
Lawyer Lisa continues in business at several other locations, most notably 5175 Sunset Boulevard.
This Lawyer Lisa office, in the former N-Graphix building has moved, or consolidated to Sunset Boulevard. Commenter Larry speculates that the location may be caught up in the Carolina Crossroads I-26 project the same as a number of properties on both sides of the highway.
(Hat tip to commenter Gypsie)
UPDATE 9 October 2023: This building has been razed. Click here for pictures.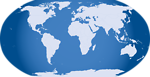 Posted at 2:48 am in Uncategorized
I noticed a For Rent sign on this nice little building at Taylor & Henderson Streets a couple of weeks ago as I was driving downtown.
To me the place looks like a former house, but more like a 1950s house than the older homes you often see converted to offices downtown. If so, they were building residences in the area later than I would have expected.
At any rate, clients of the law firm shouldn't worry, they have moved just a bit up the block to this building at 1614 Taylor:
UPDATE 3 October 2012: Update the move date from "2012" to "circa 2007" based on the comments.